Week 20 might be one of the busiest in D1M this year, helping to build even more momentum to what is sure to be a thrilling end to the regular season.
With all 14 D1M teams in action tomorrow, six are then on double-header duty on Sunday to make an even 10 games across the weekend.
Amongst the highlights, Essex play a pair of crucial games against teams around them near the bottom of the standings, Hemel entertain fellow top-six challengers Nottingham and leaders Solent face a tricky test away to London Lions II.
We take a look at all the weekend's games below, with links to live stats and live streams at the bottom of the page.
While Solent may now be out of sight in the race for the D1M title, there are a number of teams vying for places two, three and four in the standings and what would be a home draw in the opening round of the playoffs.
Hemel and Nottingham are two challengers for those spots, with Worthing, Thames Valley and Derby also in with a shout.
Yet to meet this season, tomorrow's contest also represents the opening chance for either team to stake a claim to the crucial head-to-head tiebreaker, should the sides finish tied on points at the end of the regular season.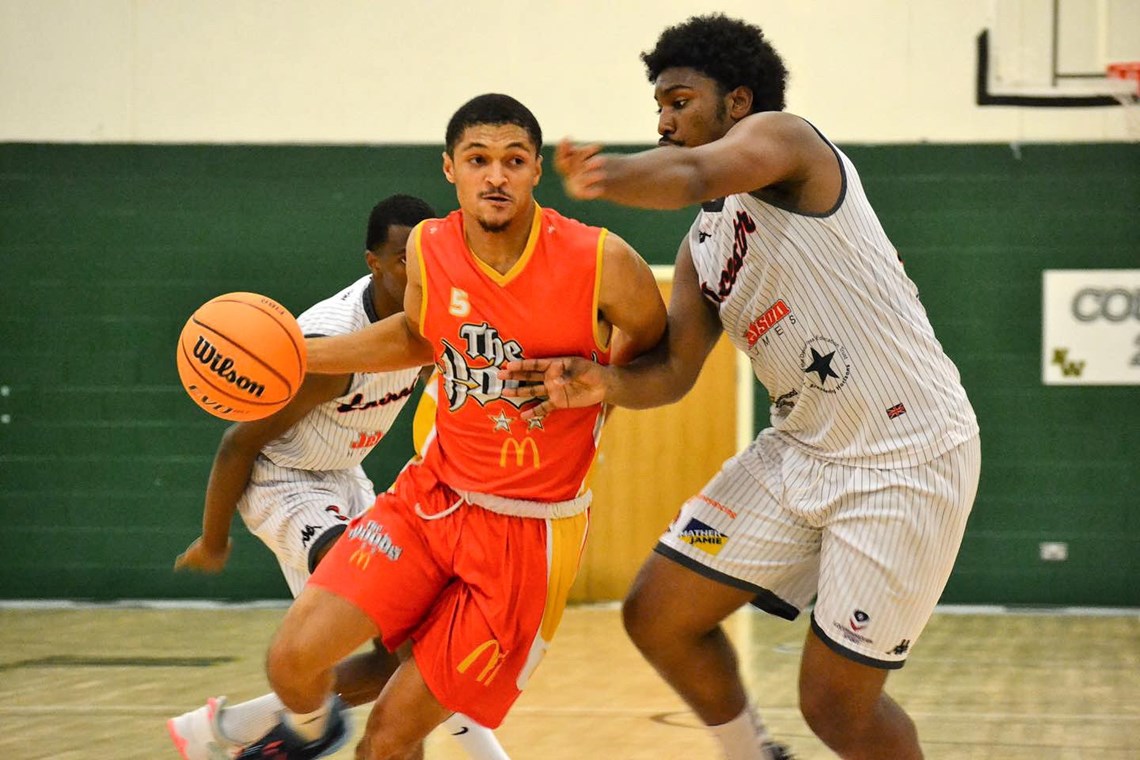 Hemel have dropped two of their last four games, with defeats against Worthing and Derby sandwiched between Ws against Reading and Leicester.
Taylor Johnson (34pts) and Greg Poleon (23pts) both did their part against Thunder last weekend, but getting offensive support from across the Hemel roster outside of their big two could be a key to victory tomorrow.
Nottingham sent Josh Guddemi into the latest Rebound Team of the Week for his performance against London Lions II. A 23-point, 10-rebound double-double in 26 minutes of action shows he is a man in form.
Coupled with ex-Sheffield Shark Johde Campbell and one of the league's leading forwards in Morakinyo Williams, Nottingham still have the core to cause a problem for any team in the league.
.
Elsewhere this weekend
Saturday begins with London Lions II (9-10) at home against Team Solent Kestrels (17-2).
Solent are riding a 6-0 D1M streak against the Lions that stretches all the way back to 2018/19. That spotless record will be on the line again tomorrow, but no doubt the league leaders will fancy their chances having won their last seven D1M games.

At 2-3 in their last five, an out-of-form Team Newcastle University (10-8) host a similarly struggling Worthing Thunder (15-5).
Also 2-3 in their last five, both sides would love a win tomorrow to continue their push for a higher playoff seed.
Bradford Dragons (8-11) can pile the pressure on Leicester Warriors (2-17) tomorrow as they take a trip to the Midlands, especially if fellow strugglers Oaklands Wolves (2-16) can get a positive result at home to Derby Trailblazers (12-7).
Saturday see's the first of two games this weekend between Reading Rockets (10-9) and Thames Valley Cavaliers (14-4), with TVC's reigning Player of the Week Hakeem Sylla playing a back-to-back against their local rivals.
Essex Rebels (2-17) embark upon an important weekend for their D1M survival hopes. On Saturday the Rebels host eleventh place Loughborough Riders (5-14), whilst Sunday sees coach Norfolk's side at home against Leicester.
Both those games will no doubt have a big impact on the scrap at the bottom, with games fast running out for teams to avoid the D1M trap door.
The weekend wraps with a clash between Hemel and Bradford as both teams complete their double-headers.
With the two teams are set to play the return leg of this match-up next Saturday, both will be looking to strike the first blow this weekend.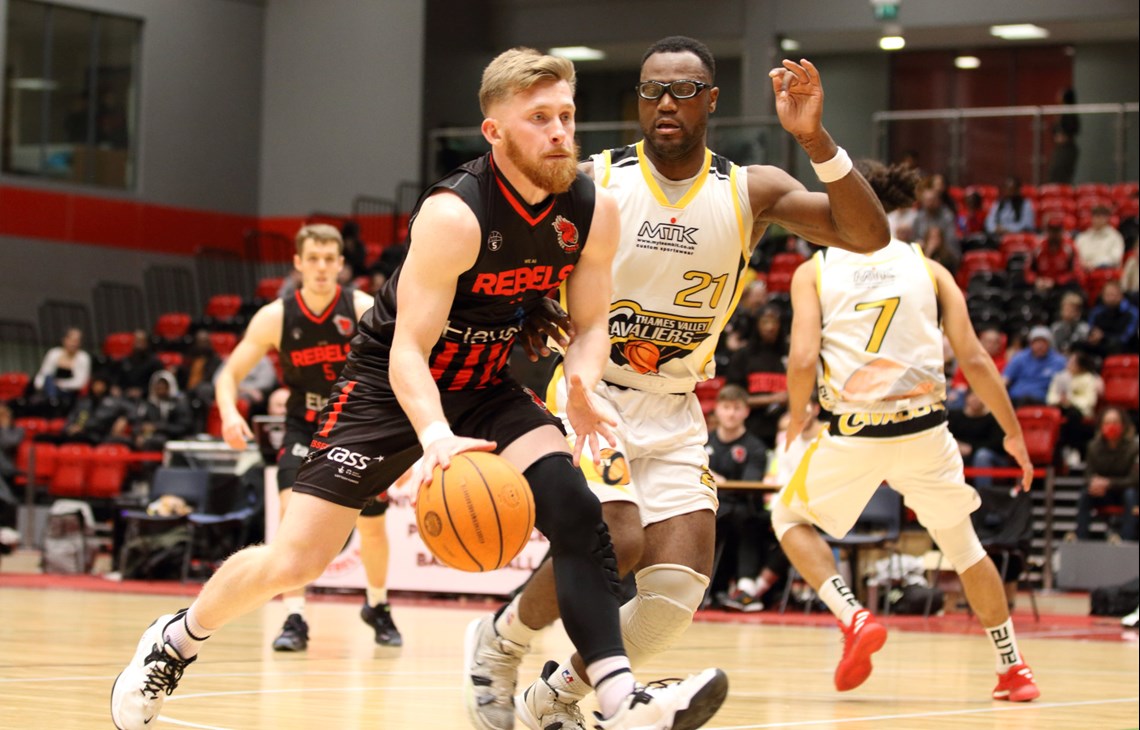 This weekend's fixtures:
Saturday 26 February
4pm - London Lions II v Team Solent Kestrels - LIVE STATS
5pm - Team Newcastle University v Worthing Thunder - LIVE STATS
5:30pm - Leicester Warriors v Bradford Dragons - LIVE STATS
5:45pm - Oaklands Wolves v Derby Trailblazers - LIVE STATS
6:15pm - Reading Rockets v Thames Valley Cavaliers - LIVE STATS
7pm - Essex Rebels v Loughborough Riders - LIVE STATS
7pm - Hemel Storm v Nottingham Hoods - LIVE STATS
Sunday 27 February
3pm - Essex Rebels v Leicester Warriors - LIVE STATS
3:30pm - Thames Valley Cavaliers v Reading Rockets - LIVE STATS
5pm - Hemel Storm v Bradford Dragons - LIVE STATS
Main image credit - Luke Simcock