Basketball England today starts recruitment for an Equality, Diversity and Inclusion Manager, reaffirming its commitment to tackling discrimination and promoting fairness and respect across basketball.
The announcement falls on International Women's Day, the annual awareness day that celebrates the social, economic, cultural and political achievements of women. And part of the post-holder's remit will be growing the women and girls' game.  
The successful applicant will also be expected to build, coordinate and manage BE's ED&I strategy and champion positive changes within the governing body, helping to develop an inclusive and diverse culture working with the organisation's ED&I Committee. 
Sport England's Active Lives surveys suggests the trend for women participating in basketball at least twice in the last 28 days is falling, with nearly 40,000 fewer women recorded playing basketball in May 2020-2021 compared to May 2017-2018.    
Similarly, when looking at the Active Lives Children and Young People Survey Academic Year 2020-2021, over 200,000 more boys play basketball on a weekly basis than girls.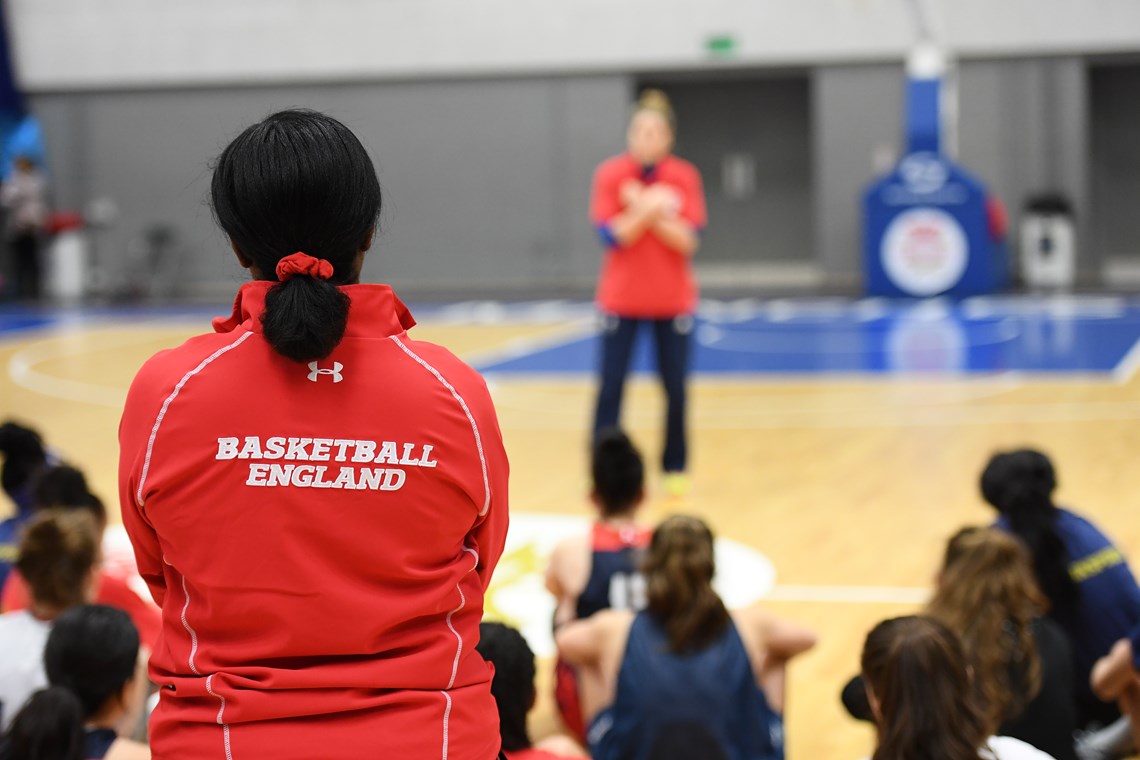 Basketball England CEO Stewart Kellett said:  
"As basketball builds its recovery from the pandemic, we have seen the resilience and resourcefulness of the basketball community shine through. As we work in partnership with the community in this next phase, we want to tackle a number of inequalities that prevail and in part have been made more difficult during COVID.  
"One of the standout priorities in our strategy is to continue to tackle the gap between male and female participation in playing, competing, coaching and officiating. While membership figures are recovering and tens of thousands of women and girls are playing across the Jr. NBA, local leagues, WNBL, WBBL and internationally, there's still a way to go to reach parity.  
"Basketball has a strong and natural appeal to the most diverse community in sport. We are proud that the game we love achieves this and together we can achieve greater levels of equality and fairness for everyone. We are going to support this aspect of the game and reduce inequalities across the sport through the Equality, Diversity and Inclusion Manager role."     
BE has been on a recruitment drive to increase capacity following the lifting of coronavirus restrictions to support its members and the wider basketball community. Another vacancy, Club and Community Support Officer, will also support the growth of the women and girls' game in England as part of its remit by helping to provide participation opportunities for female players and recruitment and development of female coaches, officials and volunteers.  
Interested in applying for the role? Download the job description and click the button below to begin your application. 

Basketball has the power to change lives. The #GameTime campaign will aim to raise awareness of the positive impact that our sport can have on people no matter who they are or where they are from. 
Basketball England aims to engage one million people in basketball via the Commonwealth Games 2022, 3x3 and more.  
Whether you want to: 
Support Team England

 

#GetInvolved as a player, coach, official, volunteer or fan

 

Or improve your local court with #ProjectSwish

 
...regardless of age, gender or background, across every part of the basketball family, it's #GameTime!