The funeral of Queen Elizabeth II will take place on Monday 19 September.  
Basketball England is aware activity, such as practice and friendly fixtures, may be to set to take place on Monday. 
While there is no obligation to, clubs may wish to cancel or postpone activity. 
For those who opt to go ahead with activity on Monday, and for activity taking place this weekend, BE recommends: 
The use of black armbands or black ribbons (on the left arm/shoulder)
A two-minute silence before the activity commences
A National Moment of Reflection will take place at 8pm on Sunday 18 September to mourn the passing of Her Majesty Queen Elizabeth II and reflect on her life and legacy. The public are invited to take part in a minute's silence to mark this Moment of Reflection.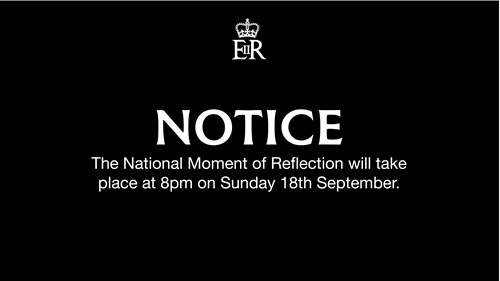 Basketball England will limit communications and social media to vital information only on the day of the funeral. We suggest clubs adopt a similar approach. 
BE will observe the Bank Holiday on the day of funeral and close for the day.
Government guidance for sport for the period of national mourning can be found HERE.