Rebound's Chris Hughes had some exciting D1M contests to watch over this weekend.
Chris, the All-Star organiser, content producer, YouTube host and producer, commentator and social media observer, had seven games to pick from including the intriguing clash between Solent and Worthing.
Have your say on this week's choices and give a shout-out to the players you think deserve one using the hashtag #NBL2223 and #ReboundTOTW. Don't forget to tag us!    
Twitter:  @NBLengland / @Rebound__  
Facebook:  @NBLengland  / @ReboundNBL  
Instagram:  @nblengland / @reboundnbl  
How it works 
Chris will pick a Player of the Week and four other selections to round out his Team of the Week, paying attention to the following criteria:
Efficiency  
Stats  
Team and opposition strength  
Periods of influence in the game 
Being on a winning team (exceptional performances from players on losing teams will be considered for TOTW)
Other players will also receive a shout out as honourable mentions at the bottom of the piece.
The Rebound Team of the Week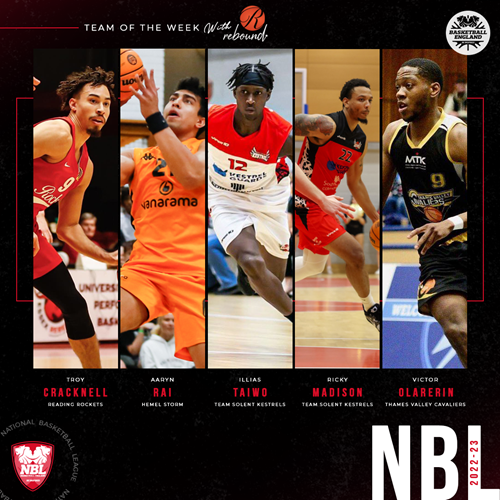 PLAYER OF THE WEEK 
Troy Cracknell – Reading Rockets, guard 
41PTS, 8REB, 3AST, 2STL, 47EFF  
Cracknell was only afforded time-out breathers as Coach Nuruzade used his elite scorer to crack open the Rebels' defence. 
The former Augusta Jags guard shot the Christmas lights out, netting a sparkling five from six threes and all but two of 12 freebies from the line.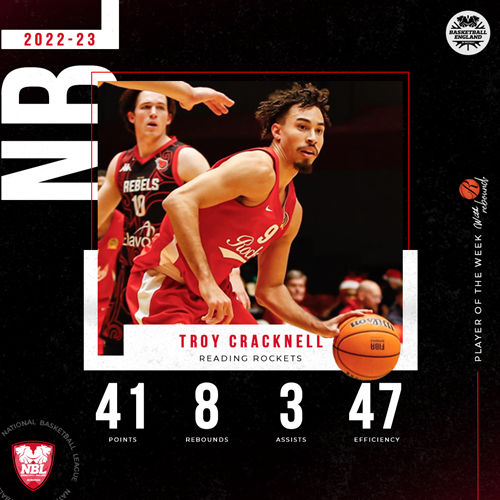 Illias Taiwo – Team Solent Kestrels, wing 
14PTS, 3REB, 3AST, 1STL, +-19, 21EFF 
It is a credit to Taiwo's performance that a 15-minute cameo was in contention for Player Of The Week. 
An 8-2 run, with the former University of Hertfordshire star contributing six points including an 'and-one' play and an assist in the third, at a critical point, ensured Solent kept Worthing at arm's length and then some with a 25-point lead. 
The wing, who shot a perfect game, was part of a team performance, creating spacing on the floor as every player who played two minutes or more got points on the board at an efficient team 52FG%. 
Ricky Madison – Team Solent Kestrels, forward 
21PTS, 14REB, 2AST, 1STL, 2BLK, +-22, 29EFF  
Madison has been routinely putting in staring performances which have left Solent thinking what if he was available sooner.  
He dominated the paint and was often home alone down low with Worthing bigs Hafeez Abdul, Orlan Jackman and co unable to stop him recording yet another double-double. 
The US import comes with European experience and put in a two-way performance that was vital, alongside others, in keeping the league's highest scorers to just 60 points.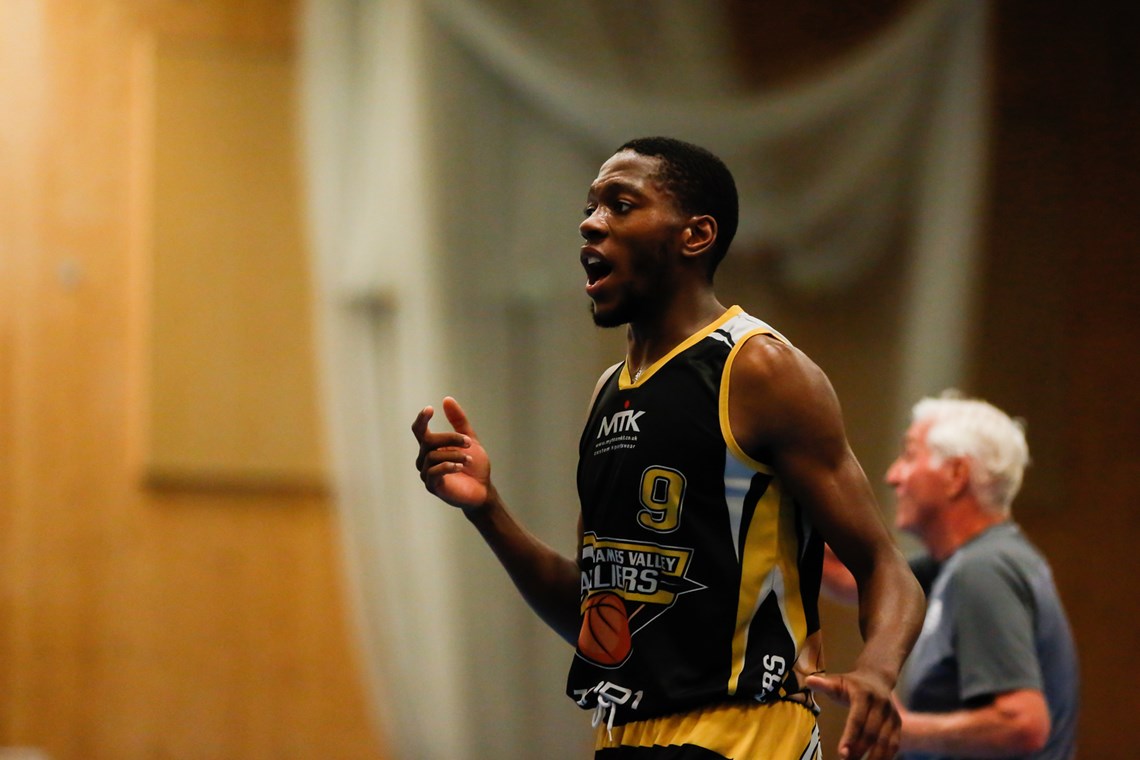 Victor Olarerin – Thames Valley Cavaliers, guard 
33PTS, 9REB, 4AST, 4STL, 30EFF  
Olarerin (pictured above) was money as Coach Banks trusted the young star to play the whole game - and it paid off as the former Hoods guard delivered seven points in the nine-point overtime win against a tough Loughborough side. 
The athletic two-way guard also displayed smooth playmaking and pocket-picking as well as being trusted as the focal point of the Cavaliers' shooting, taking a third of Thames Valley's shots. 
Aaryn Rai – Hemel Storm, forward 
29PTS, 9REB, 2AST, 0TO, 2BLK, 23EFF  
Rai is unstoppable with the ball in his hands as one of the few players in the league that could play as a point forward.
The Dartmouth College alumni flirted with a double-double as Hemel broke out 34-point quarter performances either side of the half-time break, with Rai contributed heavily via a combined 25 points from multiple 'and-one' plays.
He was also very efficient when he did go to the line, making all but one attempt. 
Team basketball 
WORTHING CAN'T HAUNT SOLENT WITH GHOSTS OF CHRISTMAS PAST  
Solent came into this game flirting with relegation, a 0-2 head-to head record and on the back of Cup and Trophy defeats. 
Worthing were coming off the back of their first defeat in all competitions but it was the shock of the season, with Solent recording a 25-point win. 
It was a team performance with Solent's defence contributing to Worthing's poor shooting display (18-44 2PM/6-34 3PM), while offensively getting 10 of their 12-man rotation on the scoreboard in efficient style as the team netted a 52FG%! 
READING DEFEAT ESSEX WITH ALL THE TRIMMINGS 
Reading put on a team display to finish 2022 on a high with a team 49FG%, plus a nice team effort of 15 assists, nine turnovers and 12 steals as they ensured they got a win against the sharp shooting Essex Rebels (team 44FG%). 
Honourable mention to Zack Powell who stuffed his stat stocking with an 18-point, 11-rebound double-double with a game-high four steals. Finleigh Porter was the only one from the bench to add to the scoring with 10 points from lights out shooting.    
Honourable mentions 
Sam Newman (HEM) – 2P/2R/12A/4S/0TO/20EFF 
Raheem May-Thompson (DTB) – 22P/3R/3A/5S/20EFF  
Zack Powell (REA) – 18P/11R/3A/4S/23EFF 
Elias Poorman (TSK) – 11P/6R/8A/+-22/22EFF  
Seth Swalve (HEM) - 17P/4R/9A/1S/22EFF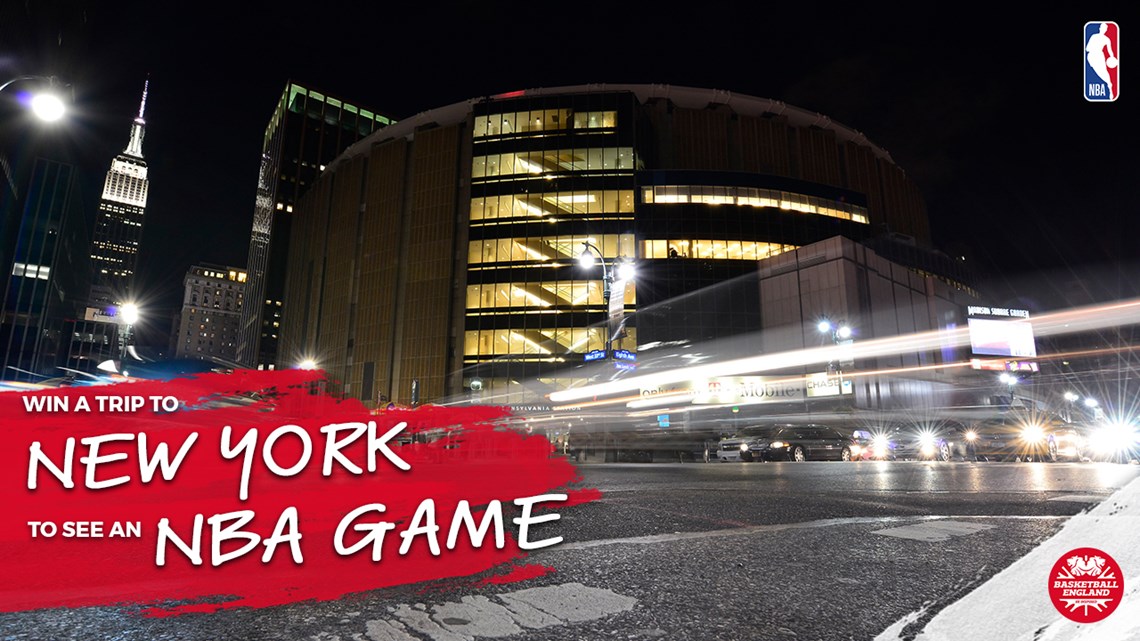 Join Basketball England for free and win a trip to New York City, courtesy of the NBA.
Whether you have a Supporter Account as a fan, follower, enthusiast or advocate, or a Full Account and have paid for a licence to play, coach or officiate in competition, you can enter our prize draw.
Basketball has the power to change lives. Our #GameTime campaign aims to raise awareness of the positive impact that basketball can have on people no matter who they are or where they are from.
.
.