The end of 2022 is here, but the NBL still had a few bits of magic left to offer up before the calendar flips over once again.
Solent produced one of the shocks of the season to knock off local rivals Worthing, and there was a thrilling one-point finish between Westminster and Manchester.
Sunday also saw the conclusion of the quarter-finals of the NBL National Cup, with four top-quality ties that were highlighted by yet another victory in the fairy tale run of D3 Milton Keynes.
There's a recap of all the weekend's action below and each result is also clickable to view the live stats. 
In a result that few would have expected before the weekend, defending champs Solent saw off neighbours Worthing Thunder 85-60.
Even the most die-hard Kestrels fan would have had to cede that the hosts were the underdogs in this one before tip, but some dogged defence dealt Worthing's title aspirations a second blow in as many weeks as Solent ran out as comfortable winners.
Kestrels standout Ricky Madison continued his recent good form with a dominant 21-point, 14-rebound double-double, and Ilias Taiwo added 14 useful points off the bench. Captain Elias Poorman enjoyed a rounded stat line of 11 points, six rebounds and eight assists in a do-it-all performance.
A number of Worthing's stars failed to find their usual sparkle in the contest, with Ronald Blain (3-16FG), Andre Arissol (3-16FG) and Tom Ward (1-7FG) all contributing to a bad day at the office for the title challengers, who closed with a shooting clip of just 30% (17% from 3pt).
That left Hafeez Abdul to lead the way with an 18-point, 12-rebound double-double, whilst Orlan Jackman (13pts, 7reb) contributed off the bench.
The loss sees Thunder fall further behind leaders Hemel, and behind a surging Derby team, who now move into second place. Solent can be delighted to finish 2022 in the playoff spots however, given their slow start to the campaign.
NBL National Cup
Division Three's Milton Keynes continue their Cup fairy tale as they claimed yet another D1M scalp, moving onto the semi-finals following a 78-71 win against Manchester Magic.
A 17-9 second quarter erased an early Manchester lead, before the hosts took control in the second half thanks to 26 points from Mike New Jr. Manchester were led by 18 points and nine boards from Andre Gayle.
Hemel Storm's unbeaten run across all competitions in 2022/23 continued as they saw off a spirited challenge from London Sharks, with a 91-81 final score.
Few would have expected much from the D3 outfit against the NBL's current standout team, but they still made Storm work for the win, with Aaryn Rai (24pts, 14reb) helping Hemel get over the line.
Jermaine Mellis deserves the spotlight for his performance in the losing effort - he had a game-high 38 points.
Worthing Thunder also advanced as they beat fellow D1M side Thames Valley Cavaliers 79-71.
Bouncing back from their Saturday loss to Solent, Thunder enjoyed an efficient 24 points from Andre Arissol, who also pulled down nine boards. Victor Olarerin top scored for TVC, he had 20.
Finally, Derby Trailblazers beat local rivals Nottingham Hoods, winning 109-77.
Derby's offensive might was once again on full display as former D1M MVP Malcolm Smith dropped 35 points to help his side over the century mark.
The draw for the semi-finals has now been completed:
Worthing Thunder v Derby Trailblazers
Hemel Storm v Milton Keynes Breakers 
Both ties are set to be played on Sunday, 8 January 2023, ahead of the final on Sunday 22 January 2023 at Manchester's National Basketball Performance Centre.
Elsewhere this weekend
There were six other D1M games on Saturday, which started with a heart breaking 70-69 loss for Westminster Warriors (1-9) against Manchester Magic (4-8).
Up by two going into the final possession of the game, Westminster would be called for a foul on Loick Pouale's triple attempt, sending the Manchester man to the line with two seconds left.
Pouale held his nerve to nail all three shots, leaving Westminster bottom of the table and six points from safety heading into 2023.
Loughborough Riders (7-5) lost an 88-79 OT thriller against Thames Valley Cavaliers (4-7), who claimed their first win since early November.
Up by two going to the final seconds of regulation, Justin Hedley's lay-up pulled Loughborough level and meant the Cavs needed to get the job done in OT instead.
The Riders were led by 22 points from Elijah Bailey, and 33 points from Victor Olarerin powered the visitors to a valuable win.
Bradford Dragons (5-5) ended 2022 with a W as they beat Nottingham Hoods (5-6) 82-71.
Twenty-nine points from Jordan Whelan ensured Nottingham's poor form would stretch into the New Year, with the Hoods' record now falling under .500 after a 4-0 start to the campaign.
Reading Rockets (4-6) had no problems claiming a 99-71 road win over Essex Rebels (4-7) thanks to a monster 47 efficiency outing from Troy Cracknell.
The American sank an efficient 41 points to go with eight rebounds and three assists, leaving the Rebels with no answers as to how to slow the talented guard down.
Hemel Storm (10-0) finish the year top of D1M after a 116-84 victory against Team Newcastle University (5-4).
Aaryn Rai (29pts, 9reb) put an exclamation point on what has been a stunning first half to his debut NBL campaign, cancelling out 21 points from Newcastle's Josh Moore.
Saturday's final game saw Derby Trailblazers (10-1) move into second spot as they eased past London Lions II (3-8) 77-59.
Up 22-8 after the opening quarter, Derby kept their opponents are arms' length the rest of the way thanks to 22 points from former BBL man Raheem May-Thompson.
This weekend's fixtures:
Saturday 17 December
5:30pm - Westminster Warriors 69-70 Manchester Magic - LIVE STATS
6pm - Loughborough Riders 79-88 Thames Valley Cavaliers (After 1OT) - LIVE STATS/LIVE STREAM
6pm - Team Solent Kestrels 85-60 Worthing Thunder - LIVE STATS/LIVE STREAM
6:15pm - Bradford Dragons 82-71 Nottingham Hoods - LIVE STATS
6:30pm - Essex Rebels 71-99 Reading Rockets - LIVE STATS
7pm - Hemel Storm 116-84 Newcastle University - LIVE STATS
7:15pm - Derby Trailblazers 77-59 London Lions II - LIVE STATS
Saturday 17 December - NBL National Cup
12pm - Milton Keynes Breakers 78-71 Manchester Magic - LIVE STATS
5pm - Nottingham Hoods 77-109 Derby Trailblazers - LIVE STATS
5pm - Worthing Thunder 79-71 Thames Valley Cavaliers - LIVE STATS
6pm - Hemel Storm 91-81 London Sharks - LIVE STATS
.
.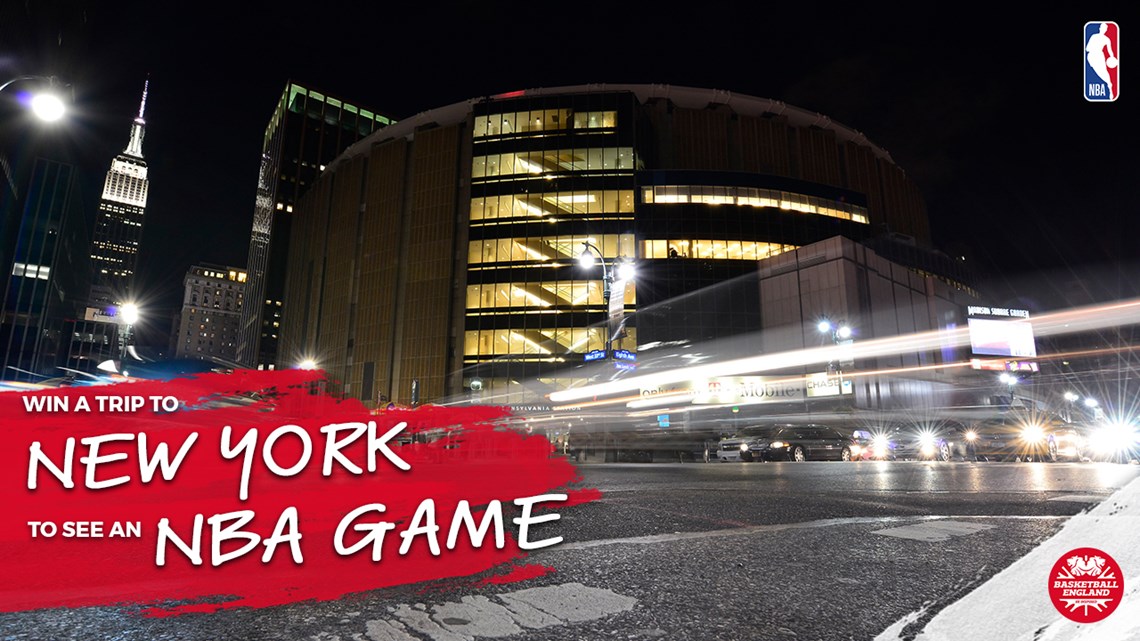 Join Basketball England for free and win a trip to New York City, courtesy of the NBA.
Whether you have a Supporter Account as a fan, follower, enthusiast or advocate, or a Full Account and have paid for a licence to play, coach or officiate in competition, you can enter our prize draw.
Basketball has the power to change lives. Our #GameTime campaign aims to raise awareness of the positive impact that basketball can have on people no matter who they are or where they are from.
.
.
Main image credit - Luke Simcock