The final weekend of 2022 is here, though it's split between D1M action and the National Cup.
There's seven games packed into tomorrow, meaning all 14 teams will be in D1M action one last time before the league heads into the mid-season break until January.
The NBL National Cup has also reached the quarter final stage, and we've got a run down of all four of Sunday's games as well.
We take a look at all the action below, with links to live stats and live streams at the bottom of the page.
The South coast derby plays out for the first time in D1M this season as Worthing head to Solent tomorrow.
Worthing had enjoyed a spotless start to their D1M campaign before last week's home loss to Hemel, though that match up looks set to be one of the standouts this season whenever the two sides next meet.
If Solent can take advantage of Thunder's recent misfortune remains to be seen, with tomorrow's visitors possessing more than enough quality to survive a small bump in their potential road to the title.
Solent do appear to be on the up at the moment, winning two of the their last three games.  Ricky Madison made the most recent Rebound Team of the Week, following up team mate Justin Bessard's Player of the Week award as individual performances have fuelled both positive results and growing momentum.
The two sides did meet recently in the 5th round of the National Cup, with Worthing coming out on top 83-80, a result that was closer than many would have expected given both team's league form at the time.
Solent are still the underdogs in this one and their much-fancied neighbours will no doubt be coming to the Solent Sports Complex expecting to leave with both points, but anything can happen in a derby game.
.
Elsewhere this weekend
Six other games are crammed into tomorrow's schedule, starting with Westminster Warriors (1-8) hosting Manchester Magic (3-8).
The Warriors currently prop up the D1M table and would no doubt love to pick up a win here to ensure they're not too far adrift from the teams above them come 2023.
Loughborough Riders (7-4) have shaken off a slow start to the season to win seven of their last eight games.
That streak could be extended as the Riders welcome Thames Valley Cavaliers (3-7), who haven't won since they beat Nottingham back in early November.
Bradford Dragons (4-5) split their double-header weekend last time out to keep themselves in the hunt for a playoff spot. They host sixth place Nottingham Hoods (5-5), who are 1-5 in their last six and in need of a change of fortunes.
Reading Rockets (3-6) could climb into the playoff places if results go their way tomorrow, though they'll also need to see off Essex Rebels (4-6) to make that a reality.
D1M's top dogs Hemel Storm (9-0) are the only unbeaten team in the division following last weekend's thrilling win over Worthing. Storm can finish 2022 with their perfect record intact if they can beat Team Newcastle University (5-3).
Saturday closes with third place Derby Trailblazers (9-1) playing host to London Lions II (3-7).
Currently tied with Worthing and Hemel on 18 points, DTB won't want to drop points against the Lions as they look ahead to crunch ties with both their fellow title challengers in February.
NBL National Cup
The NBL National Cup has reached the quarter-finals with four much-anticipated games this Sunday.
D3 upstarts Milton Keynes have already beat D1M sides Bradford and Newcastle to reach this stage. They'll have another D1 side in their sights this weekend as they entertain Manchester Magic.
London Sharks are another D3 side still in the mix for the NBL's oldest trophy, they'll be on the road against Hemel Storm, who are yet to lose in any competition since the current season began.
There's a local rivalry set to be renewed as Nottingham Hoods host Derby Trailblazers. These two sides met in D1M play last month, with Derby coming out on top 101-84.
Finally, there's another all-D1 clash as Thames Valley Cavaliers will try to put their league form to one side as they take a trip to Worthing Thunder.
This weekend's fixtures:
Saturday 17 December
5:30pm - Westminster Warriors vs Manchester Magic - LIVE STATS
6pm - Loughborough Riders vs Thames Valley Cavaliers - LIVE STATS/LIVE STREAM
6pm - Team Solent Kestrels vs Worthing Thunder - LIVE STATS/LIVE STREAM
6:15pm - Bradford Dragons vs Nottingham Hoods - LIVE STATS
6:30pm - Essex Rebels vs Reading Rockets - LIVE STATS
7pm - Hemel Storm vs Newcastle University - LIVE STATS
7:15pm - Derby Trailblazers vs London Lions II - LIVE STATS
Saturday 17 December
12pm - Milton Keynes Breakers vs Manchester Magic - LIVE STATS
5pm - Nottingham Hoods vs Derby Trailblazers - LIVE STATS
5pm - Worthing Thunder vs Thames Valley Cavaliers - LIVE STATS
6pm - Hemel Storm vs London Sharks - LIVE STATS
.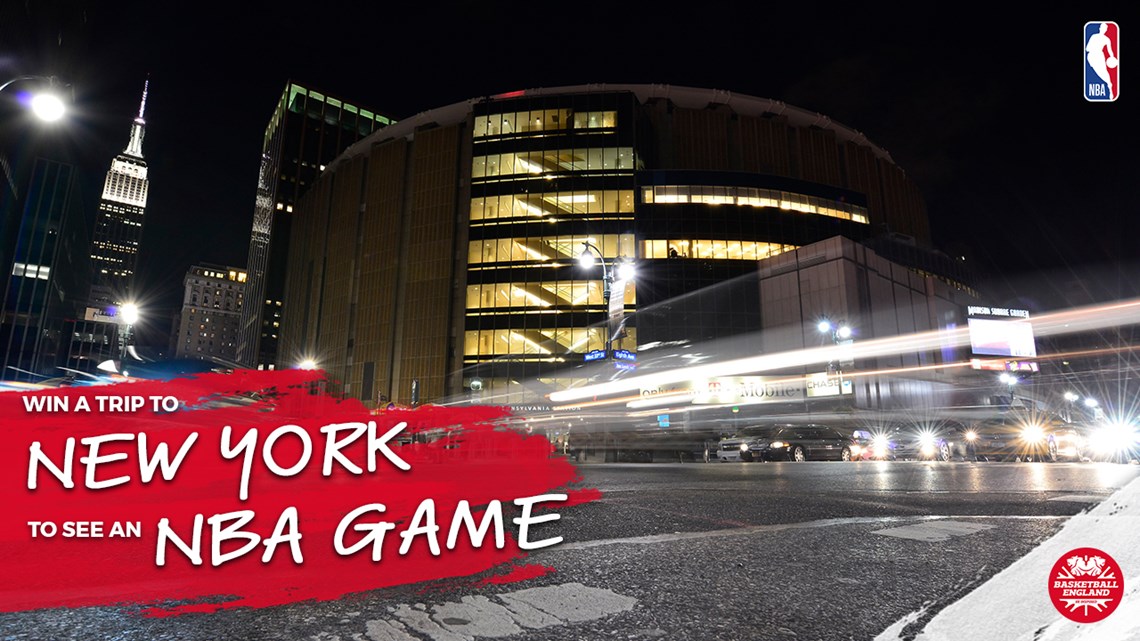 Join Basketball England for free and win a trip to New York City, courtesy of the NBA.
Whether you have a Supporter Account as a fan, follower, enthusiast or advocate, or a Full Account and have paid for a licence to play, coach or officiate in competition, you can enter our prize draw.
Basketball has the power to change lives. Our #GameTime campaign aims to raise awareness of the positive impact that basketball can have on people no matter who they are or where they are from.
.
.
Main image credit - Kai Johnson