Team England grabbed three emphatic wins on their first day of Commonwealth Games 3x3 action.
The Men's side recorded comprehensive wins over the New Zealand and Trinidad and Tobago, while the Women bounced back from a one-point defeat to New Zealand the dismiss the British Virgin Islands.
The Women face Canada tomorrow while the Men round off their pool with a Sunday clash with Australia. 
There is a gallery of action at the foot of this article.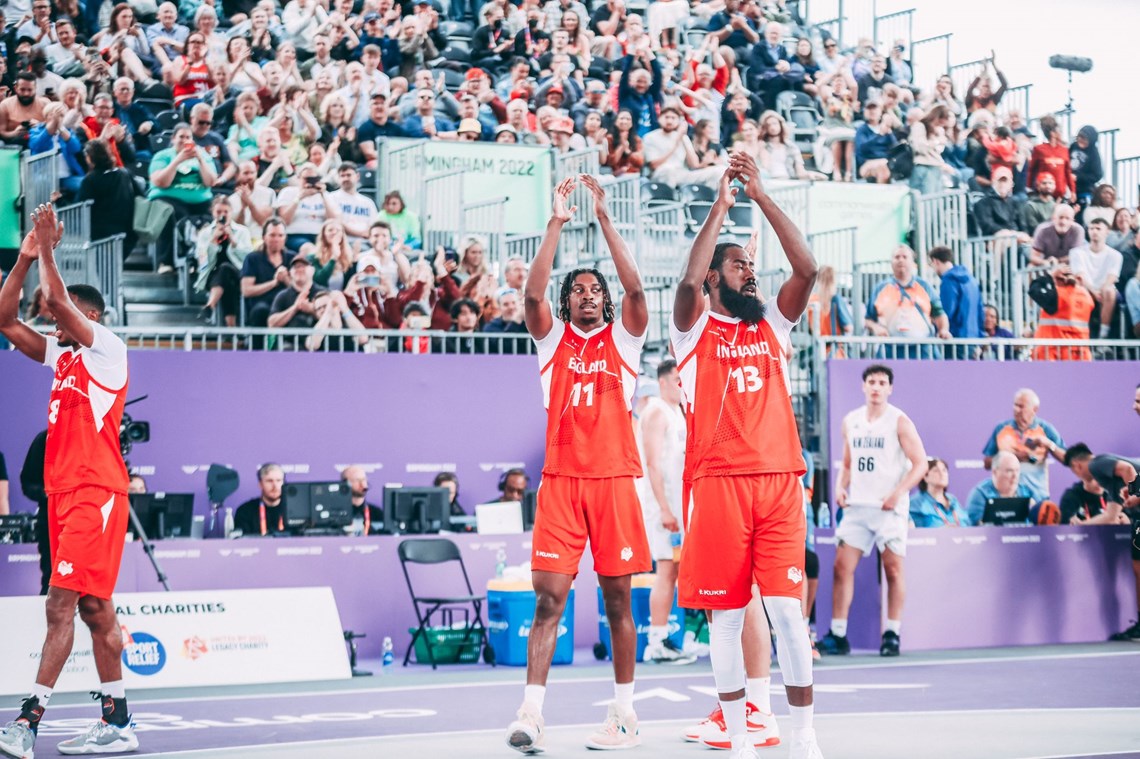 England Men 21-10 New Zealand 
Coach Julius Joseph's Men made a hot start to their first game and saw it all the way through to a convincing win.
MVP Orlan Jackman led the way with nine points, but all England players contributed with Myles Hesson handling physical New Zealand defence to score six, while Jamell Anderson enjoyed two powerhouse dunks for four points. Kayne Henry chipped in with two and three rebounds.
England Women 14-15 New Zealand
Stef Collins' Women fought back from a slow start to level the game in the dying seconds - but New Zealand grabbed a last-gasp winner.
Cheridene Green led the way with seven points and five rebounds and Chantelle Handy hit five, including a clutch two to level the scores at the death as England improved steadily through the game to give themselves.
Hannah Jump and Shanice Beckford-Norton chipped in with a point apiece as Jillian Harmon led the NZ effort with seven.
England Men 21-6 Trinidad and Tobago
The Men made light work of their second match of Pool B with another big win highlighted by thunderous dunks from Anderson, Hesson and Henry.
England got out into an early lead and never looked back as they raced to the maximum score with more than three minutes to spare.
Hesson led the scoring with nine while Anderson had Jackman had five apiece and Henry two.
England Women 22-5 British Virgin Islands
Hannah Jump put on a two-point masterclass as England brushed aside the British Virgin Islands.
The shooting guard poured in seven shots from beyond the arc for 14 points to lead her team to victory and get them  off the mark in the Games.
While Jump bossed the scoring and Green and Handy hit five and two respectively, England cut a more cohesive unit to put the game beyond doubt early on and give themselves a boost ahead of facing Canada in their final group game on Sunday.
Tomorrow's Team England pool fixtures
9.10pm: England Men v Australia 
9.35pm: England Women v Canada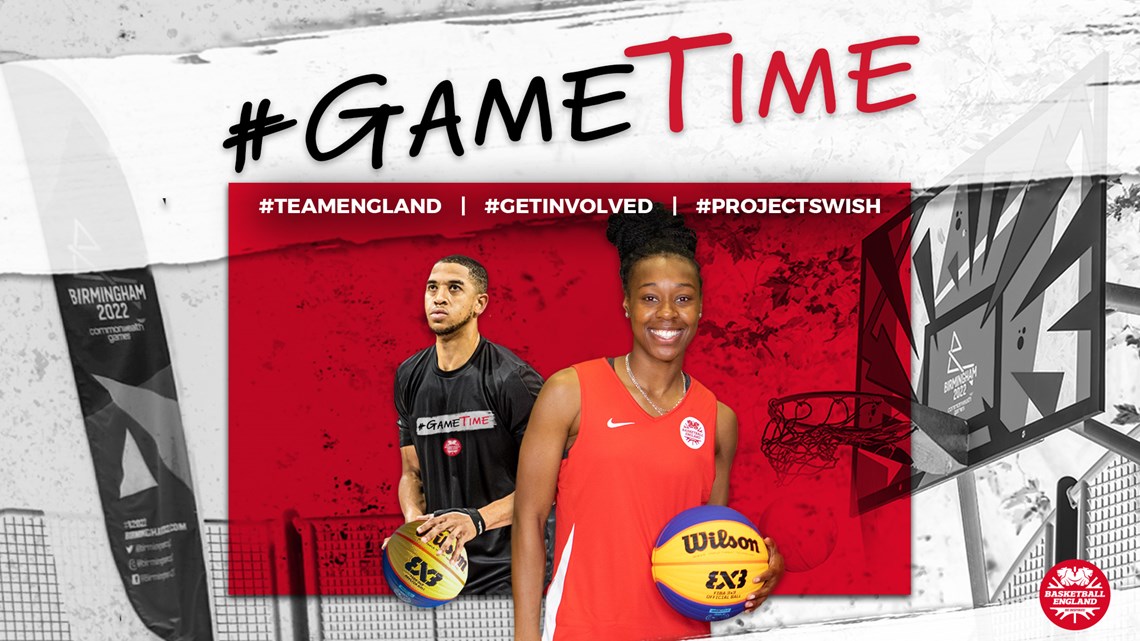 Basketball has the power to change lives. The #GameTime campaign will aim to raise awareness of the positive impact that our sport can have on people no matter who they are or where they are from.
Basketball England aims to engage one million people in basketball via the Commonwealth Games 2022, 3x3 and more. 
Whether you want to:
...regardless of age, gender or background, across every part of the basketball family, it's #GameTime!