Basketball England is amongst a group of over 120 organisations working in partnership with Sport England to level up access to sport and physical activity across the country.
BE will receive expertise, support and an investment of £8.6m of government and National Lottery funding from Sport England to co-deliver the ambitions of its 10-year Uniting the Movement strategy.  
Sport England research shows some groups are typically less active – like women, people with long-term health conditions, disabled people, people from ethnically diverse communities and lower socio-economic groups. Right now, the opportunities to get involved in sport and activity – and reap the rewards of being active – depend too much on your background, your gender, your bank balance and your postcode.
BE's award is an increase of 13% on the previous round of support from Sport England, and is aimed at helping the NGB and the sport recover and grow based on the priorities below.
Basketball England will continue to work towards its Strategic Plan (2018-2024) which aims to make basketball to be an inspirational sport that is accessible to everyone. As set out by BE last week, there will be prioritised focus on:
Embedding the best standards of Integrity, safeguarding and Equality, Diversity and Inclusion (ED&I) through key policies, a new Disciplinary Code and, following the formation of our Equality, Diversity and Inclusion Committee, an ED&I action plan for 2022/23
Improving club support and standards where it is needed most and the effectiveness of our partnerships with our regions and advisory groups to serve our members better 
More and better coaches and officials to support the game at all levels 
Recruiting and training new team to deliver facility strategy and continuing to promote, expand and deliver #ProjectSwish as part of #GameTime, facilitating more outdoor places to play
Education and community participation 
Improving our Talent pathway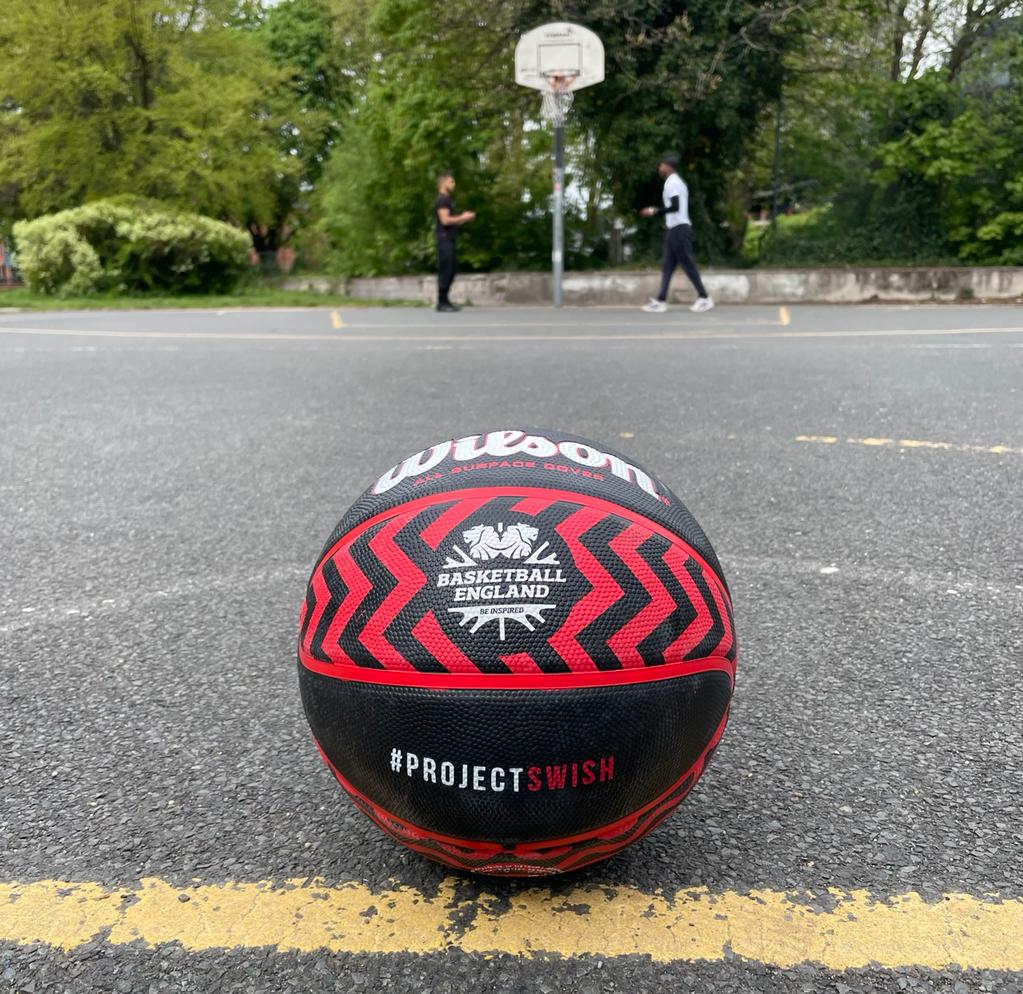 Over £550million is being invested in total, with the partners, including Basketball England, receiving funding for up to five years. 
This new funding model from Sport England provides longer-term financial security as organisations recover and reinvent from the COVID-19 pandemic. 
All partner organisations were selected by Sport England due to their ability to influence change and improvement at the heart of the system they are a part of, no matter how big or small.  This is the first step on a journey to revolutionise Sport England's approach to long-term partnerships as it seeks to partner and collaborate with innovative organisations to deliver Uniting the Movement and build a nation where everyone can get active.
Tim Hollingsworth, CEO of Sport England, said:
"Sport England's goal is to get everyone active– no matter who they are, where they live, or what their background is. But we know that certain groups – like women, people with long-term health conditions, people from ethnically diverse communities and lower socio-economic groups – are more likely to be inactive. We can only innovate and tackle inequalities effectively by thinking about long-term change; Uniting the Movement is a long-term vision, and our funding approach needs to reflect that. Changes to our funding model will help us achieve our goal, by making it easier for our partners to do what they need to do to level up and deliver."
Stewart Kellett, CEO of Basketball England, said:
"Basketball England has been rebuilding and refocusing its energy and future resources to accelerate recovery and work with our regions, clubs, academies, institutions and members to make a difference. 
"We have a number of priorities to help grow the game, rejuvenate infrastructure, support talent and national teams, and service members better at local, regional and national levels and build on the hard work and commitment everyone in the game has shown in rebuilding following difficult times.  
"What people value today compared with a few years ago has changed and we want to respond to this positively. This includes tackling the inequalities that have widened over the past two years and supporting clubs and the basketball community to grow and take advantage of opportunities."
About Sport England
Sport England is a public body and invests up to £300m National Lottery and government money each year in projects and programmes that help people get active and play sport.
It wants everyone in England, regardless of age, background, or level of ability, to feel able to engage in sport and physical activity. That's why a lot of its work is specifically focused on helping people who do no, or very little, physical activity and groups who are typically less active - like women, disabled people and people on lower incomes.