Introducing Shanice Beckford-Norton... her favourite move: the up and under.
The guard has been making waves domestically in the Women's British Basketball League (WBBL) for London Lions, and internationally for GB.
The 24-year-old, known for her speed and scoring mentality, earned her first 5v5 cap for GB at the tail end of 2021 against Greece in the EuroBasket Women's qualifier and this season won an unprecedented domestic quadruple for the Lions, ending the season by lifting the WBBL play-off trophy in front of a record crowd of 10,000+ at London's O2 Arena.
Now she is an integral part of Team England's Birmingham 2022 mission.
.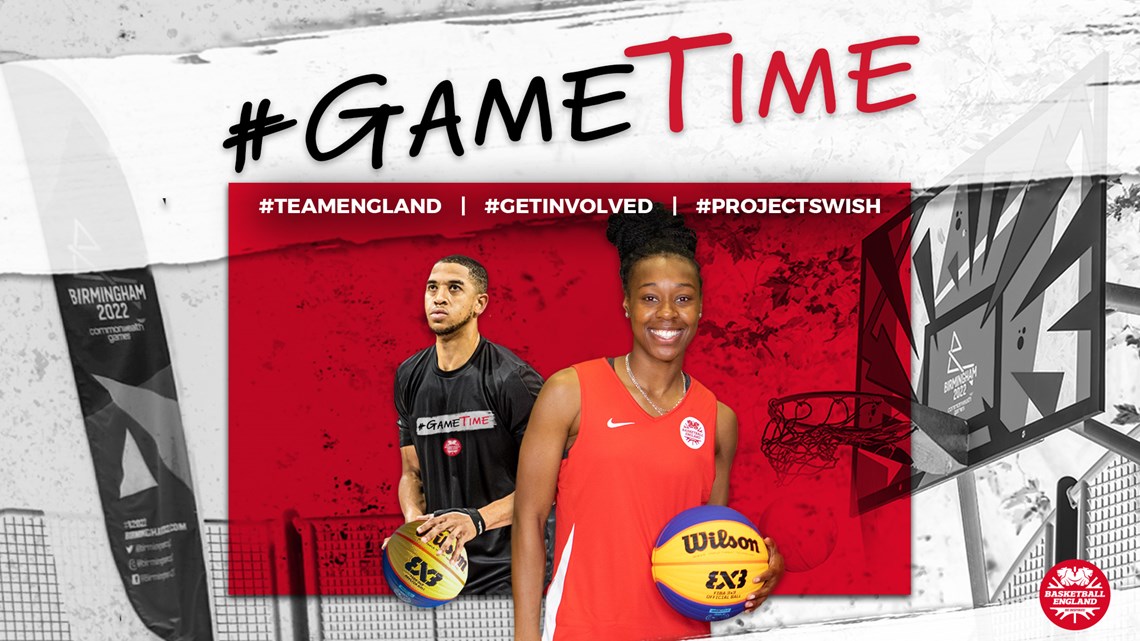 Basketball has the power to change lives. The #GameTime campaign will aim to raise awareness of the positive impact that our sport can have on people no matter who they are or where they are from.
Basketball England aims to engage one million people in basketball via the Commonwealth Games 2022, 3x3 and more. 
Whether you want to:
...regardless of age, gender or background, across every part of the basketball family, it's #GameTime!