The WNBL is back, with five games on the opening weekend for fans to enjoy.
Last season's league and playoff champs CoLA Southwark Pride are on the road in Worcester tomorrow, whilst beaten playoff finalists Solent host Thames Valley and Bristol take on Loughborough. Newly-promoted Brent Bulls will also get their first taste of D1 action as they lock horns with Reading Rockets.
Sunday contains just the one game as Ipswich take a trip to Cardiff to face off against the Archers.
We take a look at all the action below, with links to live stats and live streams at the bottom of the page.
Team Solent Kestrels v Thames Valley Cavaliers
Revenge is in the air on the South coast as Thames Valley travel to Solent in a repeat of one of last season's playoff semi-finals.
Last year's #3 seeds entertained Solent back in April, with the seventh seed Kestrels springing a 74-67 road upset thanks to 27 points from American Taylor Gaffney.
While some faces will no doubt have changed for both teams ahead of this weekend, that result is still sure to play a part in tomorrow's contest between two teams with legitimate title aspirations.
18-year-old Faye Endean should continue her development for the hosts this season and is sure to play a big part in anything the Kestrels do, with the experience of Krisztina Velkey-Cleeve mixed in to form a solid partnership.
Thames Valley appear to have retained the majority of the core that led them to a top four spot last year, including American Kat Goldsby, who made the league's Team of the Year in 2021/22.
.
Elsewhere this weekend
The departure of Isi Ozzy-Momodu is sure to be the talking point for CoLA Southwark Pride this season. They get their title defence underway on the road to Worcester Wolves without the multi-award winning forward in their ranks as she continues her basketball journey overseas.
Worcester will be hoping that is enough to give them a springboard to success after finishing 10th in 2021/22.
Brent Bulls will be playing their first ever game in D1W as they entertain Reading Rockets. The Bulls claimed D2W South last season with a 13-1 record and have plenty of quality across their roster to compete this season, whilst Reading will be looking to bounce back after narrowly avoiding relegation last season.
Saturday's only other fixture sees last season's #8 seeds Bristol Academy Flyers hosting Loughborough Riders. The Riders did the double over the Flyers a year ago, winning both contests by double digits. No doubt Bristol would love to turn that streak around to begin the new campaign.
2020/21 champs Ipswich get their season underway on Sunday against Cardiff Met Archers II, a team with some exciting young talents, including Isobel Bunyan and Carys Roy. Those two combined for 47 points when these teams met in Wales a year ago, with Ipswich holding on for an 86-80 win.
This weekend's fixtures:
Saturday 1 October
1pm - Bristol Academy Flyers v Loughborough Riders - LIVE STATS
3:30pm - Team Solent Kestrels v Thames Valley Cavaliers - LIVE STATS/LIVE STREAM
4pm - Worcester Wolves v CoLA Southwark Pride - LIVE STATS
6pm - Brent Bulls v Reading Rockets - LIVE STATS
Sunday 2 October
1pm - Cardiff Met Archers II v Ipswich - LIVE STATS/LIVE STREAM
.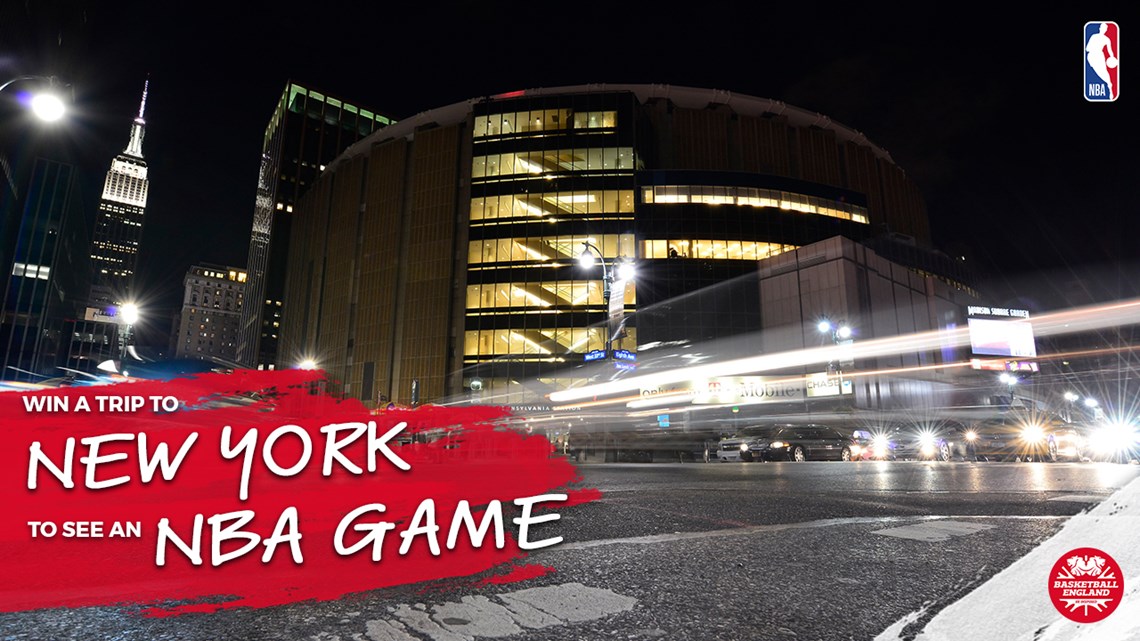 Join Basketball England for free and win a trip to New York City, courtesy of the NBA.
Whether you have a Supporter Account as a fan, follower, enthusiast or advocate, or a Full Account and have paid for a licence to play, coach or officiate in competition, you can enter our prize draw.
Basketball has the power to change lives. Our #GameTime campaign aims to raise awareness of the positive impact that basketball can have on people no matter who they are or where they are from.
.
.
Main image credit - Luke Simcock