The National Cup takes a back seat for this weekend as D1W's focus returns to league play.
With semi-finals last weekend and the showpiece scheduled for next weekend between Solent and Stockport, attention turns back to the regular season once again.
With five games spread across the weekend, including an NBL Live broadcast between Solent and Bristol, 10 of the league's 12 teams are in action in week 14.
We take a look at all the games below, with links to live stats and live streams at the bottom of the page.
Undefeated leaders CoLA put their spotless record on the line against former playoff champs Anglia Ruskin University.
Post season winners in 2018/19, the Cambridgeshire programme have been good but not great this year as they sit in a share of third place.
A home loss in early October against Sunday's opponents was one of their two losses to date, going down 64-57 despite 20 points from Katrin Hulme.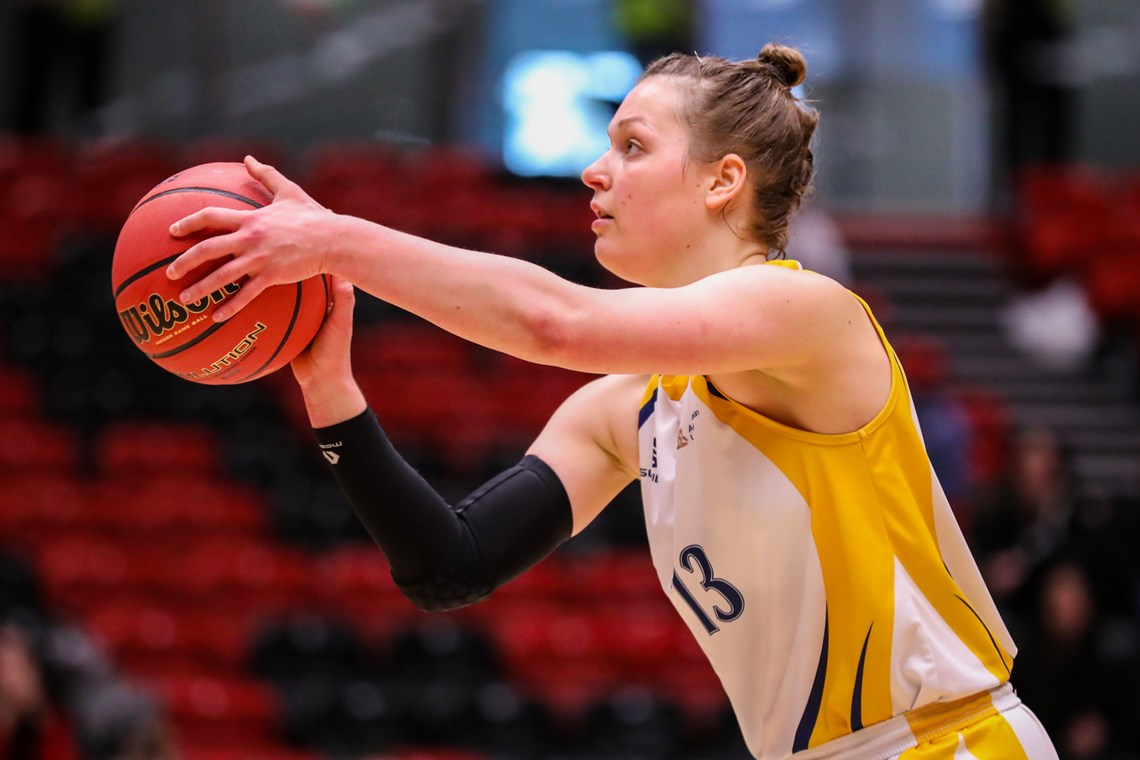 CoLA's forward Molly Lavin matched up well with Hulme in that key win, enjoying a 20-point, 16-rebound double-double, both team-highs.
Isi Ozzy-Momodu has also grown into the season since that game, currently averaging 10.5PPG and 11.9RPG to form a quality front court duo with Lavin.
As two sides who rank inside the top three for average points against (CoLA 1st - 49.6, ARU 3rd - 59.1), expect a low-scoring, grind it out affair, though that doesn't mean quality will be in short supply. These are two strong outfits who will be going all out for a vital W.
.
Elsewhere this weekend
That leaves four games on the schedule for the rest of week 14, and the highlight could well be on the South coast as our NBL Live double-header broadcast gets underway with Team Solent Kestrels (5-5) against Bristol Academy Flyers (4-7).
Solent are coming off a huge double-win weekend last time out that included booking a spot to the WNBL National Cup final. It'll be interesting to see if that victory leads to further momentum here or a potential trap game against a Flyers side who won last Saturday against Worcester to stay in touch with the playoff spots.
That game tips at 3:30pm, with pre-game coverage plus all the action being brought to you by the voice of NBL Live, John Hobbs.
Ipswich (5-3) suffered a tough OT road loss against Thames Valley last weekend and will look to bounce back as they host London Lions II (1-9).
Stuck in the bottom two and with 10th-place Reading beginning to pull clear, the Lions need something to go their way sooner rather than later. That's a tough ask this weekend however, Ipswich are 4-0 on their own court this season.
Loughborough Riders (6-2) will look to keep their title challenge on track should CoLA slip up, they face Worcester Wolves (4-5).
At 2-3 in their last five, Worcester will still be a dangerous opponent if Chandre Nunez stays hot. The talented scorer had 34 points last weekend against Reading and a similar outing tomorrow could cause the Riders a problem or two.
Finally, Thames Valley Cavaliers (6-2) will look to extend their four game win streak as they face bottom side Nottingham Trent University (0-9).
Getting that first win of the season is still the key for Trent, and hopefully that will lead to some further momentum. Getting that maiden W against the red-hot Cavs will be tricky, though there is a showdown against fellow strugglers London Lions II on the cards for next weekend.
This weekend's fixtures:
Saturday 15 January
3:30pm - Team Solent Kestrels v Bristol Academy Flyers - LIVE STATS/LIVE STREAM
3:30pm - Ipswich v London Lions II - LIVE STATS
4pm - Worcester Wolves v Loughborough Riders - LIVE STATS
Sunday 16 January
2:15pm - CoLA Southwark Pride v Anglia Ruskin University - LIVE STATS
2:30pm - Thames Valley Cavaliers v Nottingham Trent University - LIVE STATS