D1W enters the penultimate weekend of the regular season, intensifying the battles still playing out across the standings.
The title and top eight may have been decided, but the #2 to #7 seeds are still up for grabs. 
London Lions II, Worcester and Reading are all in the mix to join Nottingham in the bottom two, facing the possibility of potential relegation to D2W.
We take a look at all the action below, with links to live stats and live streams at the bottom of the page.
Nottingham Trent University (1-19) v Reading Rockets (4-15)
Reading head to Nottingham tomorrow for a game that could define their quest to escape the bottom two.
As things stand the Rockets are on eight points, a win behind both Worcester and London Lions II. Unless they can win at least one game between now and the end of the current campaign, they'll face potential relegation to D2W.
The Berkshire side have tomorrow's game against NTU plus two more, whilst Worcester and London have a pair of games left to play.
Reading's other games are at home to fifth place Anglia Ruskin and seventh place Solent, whilst Worcester (H v Solent, @ Thames Valley) and London (H v Thames Valley, @ CoLA) both have equally daunting run ins, meaning tomorrow's tie against NTU could be the best bet for any side from the trio to record a win before season's end.
It's worth noting that Reading own the head-to-head tiebreaker with Worcester, but not with London. If all three teams were to finish the season tied, Worcester would be left in the bottom two with Nottingham.
.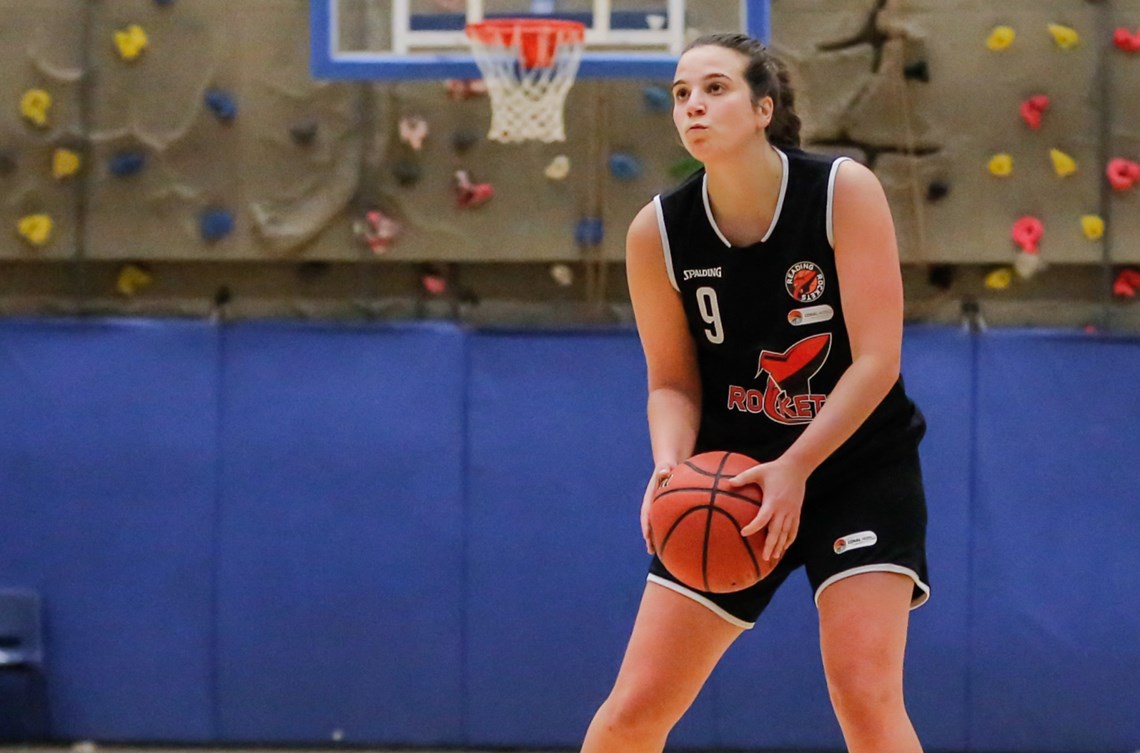 Elsewhere this weekend
London Lions II (5-15) could pull themselves all but clear of the relegation mire tomorrow, but they'll have to beat third place Thames Valley Cavaliers (13-6) to do it.
Ipswich (13-6) have a potential post season warm up as they welcome Anglia Ruskin University (12-6). If the season were to end today, that tie would represent fourth v fifth in the opening round of the playoffs, providing some valuable intel for both teams.
Cardiff Met Archers II (11-9) are on a roll after two wins last weekend, taking their current streak up to four. They welcome Bristol Flyers (9-12), who still have a sixth or seventh place finish in their sights.
Worcester Wolves (5-15) lost 104-54 last time they played Team Solent Kestrels (10-8) back in December. The Wolves still got a 22 point, 10 rebound effort from Chandre Nunez, the American wing will need more of the same on Sunday if Worcester are to grab a W.
In what looked a title decider a month ago, now champions CoLA Southwark Pride (19-1) entertain Loughborough Riders (14-4). Instead, that game is more likely to dictate Loughborough's ability to hold onto the #2 seed ahead of Thames Valley and Ipswich.
The weekend ends with Reading's second outing, they host Anglia Ruskin. A three point ball game when the teams met in Cambridge last month, the Rockets will no doubt be gunning for what would be a massive two points and a small slice of revenge.
This weekend's fixtures:
Saturday 19 March
2pm - London Lions II v Thames Valley Cavaliers - LIVE STATS
3:30pm - Ipswich v Anglia Ruskin University - LIVE STATS
7pm - Nottingham Trent University v Reading Rockets - LIVE STATS
Sunday 20 March
1pm - Cardiff Met Archers II v Bristol Flyers - LIVE STATS
2pm - Worcester Wolves v Team Solent Kestrels - LIVE STATS/LIVE STREAM
2:15pm - CoLA Southwark Pride v Loughborough Riders - LIVE STATS
2:45pm - Reading Rockets v Anglia Ruskin University - LIVE STATS
Main image credit - Reading Rockets