The WNBL season got off and running with wins for Loughborough, Solent, Brent, CoLA and Ipswich.
With only two of the league's teams not taking to the court on the opening weekend, there was plenty of basketball for D1W fans to enjoy after a long summer.
There's a recap of all the action below, and each result is also clickable if you wish to view the live stats.
A near triple-double from Loughborough guard Alia El Shabrawy helped the Riders to their first win of the season, beating Bristol 73-52.
The talented playmaker finished just two assists shy of the milestone, adding 13 points and 15 boards to her eight dimes and five steals for a performance that was too hot for the Flyers to handle.
Sasha Lecuyer's double-double (11pts, 12reb) plus a team-high 14 points from Emma Dunsire were enough to take the Riders over the line, converting a 35-23 half time lead into the eventual W.
Bristol fought hard down the stretch, but 11 points was as close as the teams would come during the fourth quarter before the visitors pulled away once again.
The hosts were paced by a game-high 18 points from Leila Jepson, with Hannah Wallace (11pts, 9reb) the only other Flyer to reach double-digits scoring.
Elsewhere this weekend
CoLA Southwark Pride (1-0) started their title defence with a win as they overcame Worcester Wolves (0-1) 55-45.
A 22-11 opening quarter pushed the visitors into a lead they'd never relinquish, with only an 18-8 final quarter bringing the Wolves back into contention. Violet Stutz had a team-high 15 points for CoLA, with Carolina Marques leading all scorers on 17.
Seventeen points from Jess Davies helped Brent Bulls (1-0) to a win in their first ever D1W match, topping Reading Rockets (0-1) 64-44.
Already ahead at the half, Davies and co. used a 19-7 third quarter to put the tie to bed, with Maike Meier top scoring for the Rockets with 11 points.
Team Solent Kestrels (1-0) easily handled Thames Valley Cavaliers (0-1) 72-40.
Faye Endean went off with an impressive 27-point haul, with only TVC captain Kat Goldsby (11pts) making it past the 10-point mark in reply.
Sunday's only contest saw a cracker between Ipswich (1-0) and Cardiff Met Archers II (0-1), with the Suffolk side coming out on top 71-65.
Leading by 18 points early in the fourth quarter, Cardiff fought back hard before running out of time, unable to overcome a pair of 20-point performances from Ava Battese and Saruna Gudza.
Sol Lemoigne (25pts, 15reb) and Isobel Bunyan (19pts, 16reb) both posted big stat lines for the host, but it wouldn't be enough for the Welsh side.
This weekend's results:
Saturday 1 October
1pm - Bristol Academy Flyers 52-73 Loughborough Riders - LIVE STATS
3:30pm - Team Solent Kestrels 72-40 Thames Valley Cavaliers - LIVE STATS/LIVE STREAM
4pm - Worcester Wolves 45-55 CoLA Southwark Pride
6pm - Brent Bulls 64-44 Reading Rockets
Sunday 2 October
1pm - Cardiff Met Archers II 65-71 Ipswich - LIVE STATS/LIVE STREAM
.
.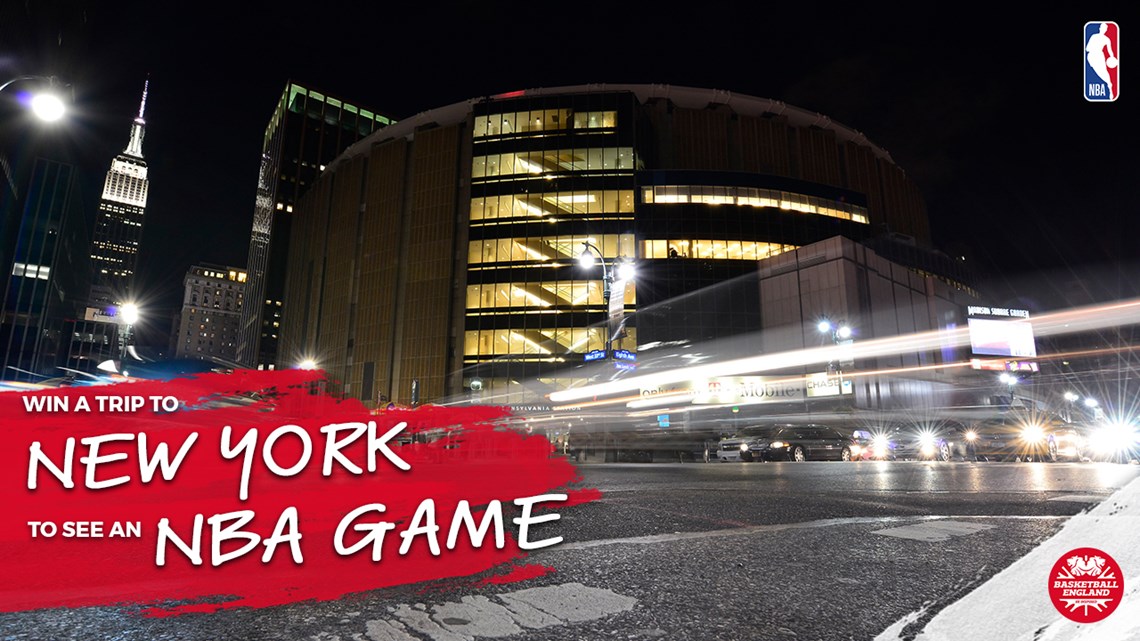 Join Basketball England for free and win a trip to New York City, courtesy of the NBA.
Whether you have a Supporter Account as a fan, follower, enthusiast or advocate, or a Full Account and have paid for a licence to play, coach or officiate in competition, you can enter our prize draw.
Basketball has the power to change lives. Our #GameTime campaign aims to raise awareness of the positive impact that basketball can have on people no matter who they are or where they are from.
.
.
Main image credit - Loughborough Basketball