It was an action-packed weekend across D1W, with some stand out results across the two days.
Six games took place, with just two teams now retaining their unbeaten start to the season after Loughborough fell to Reading on Saturday night.
We take a look at all the action below, with links to live stats and live streams at the bottom of the page.
Loughborough's unbeaten start to the season is over after Reading's 72-54 victory on Saturday.
Reading had the better of the first three quarters, leaving the hosts in a hole that they couldn't escape from and going into the final frame trailing 57-34.
17 points, 10 rebounds and nine assists would see Alia El Shabrawy fall just short of another triple-double for Loughborough, though no other Rider made it to double-digits scoring.
Kristina Karpova splashed five triples for the visitors to close on 15 points, tied with American Lindsey Cleary, who also added six rebounds and five assists.
Candela Hermida Nunez and Jade Blackburn (12 points each) both played well in support for the Rockets, who are now into the top four of the D1W standings.
Elsewhere this weekend
Proceedings began with a 57-45 victory for CoLA Southwark Pride (2-2) against London Lions II (1-2).
Fatmata Janneh (20pts, 12reb) filled the stat sheet as usual for the Lions, but it wasn't enough to overcome performances from Blanche Toualeu (16pts, 7reb), Ebere Egbirika (11pts, 16reb) and Felicia Jacobs-Abiola (10pts, 6reb).
Ipswich (1-2) lost out in a high-scoring contest against Anglia Ruskin University (1-2), with a final score of 90-84.
A 31-18 second quarter set the tone for the visitors, who enjoyed double-doubles from Kasia Neininger (20pts, 11reb), Courtney Gray (10pts, 13reb) and Rian Rawlings (12pts, 11ast).
Saruna Gudza (22pts, 8reb) and Yazmin Edwards (21pts) were the standouts for Ipswich.
Team Solent Kestrels (4-0) remain unbeaten after a comfortable 74-32 win over Bristol Academy Flyers (0-4). Faye Endean continued her strong start to the season, leading all scorers with 17 points to go with six boards.
Brent Bulls (3-0) also added another W to their perfect start to the season, beating Worcester Wolves (1-3) 74-61.
Eleanor Bishop hit five triples to close on 19 points, with Carolina Marques' incredible 34 point effort in vain for the Wolves.
Sunday's only game saw Thames Valley Cavaliers (3-1) pick up their third win of the season thanks to a 58-39 victory over Cardiff Met Archers II (0-4).
A tight contest through two quarters, Cardiff went cold after the main change to record just 13 second half points. Katherine Goldsby led all scorers with 16 points for TVC, whilst Sol Lemoigne had 15 points for the the hosts.
This weekend's results:
Saturday 22 October
2pm - London Lions II 45-57 CoLA Southwark Pride - LIVE STATS
3pm - Team Solent Kestrels 74-32 Bristol Academy Flyers - LIVE STATS/LIVE STREAM
3:30pm - Ipswich 84-90 Anglia Ruskin University - LIVE STATS/LIVE STREAM
4pm - Worcester Wolves 61-74 Brent Bulls - LIVE STATS
7pm - Loughborough Riders 54-72 Reading Rockets - LIVE STATS/LIVE STREAM
Sunday 23 October
1pm - Cardiff Met Archers II 39-58 Thames Valley Cavaliers - LIVE STATS/LIVE STREAM
.
.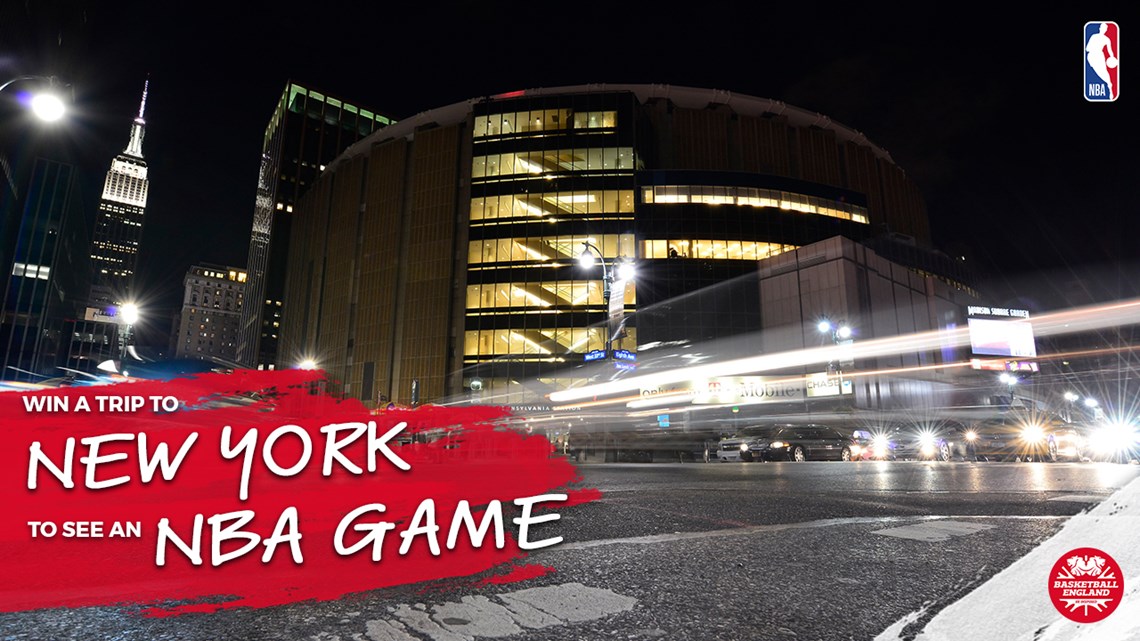 Join Basketball England for free and win a trip to New York City, courtesy of the NBA.
Whether you have a Supporter Account as a fan, follower, enthusiast or advocate, or a Full Account and have paid for a licence to play, coach or officiate in competition, you can enter our prize draw.
Basketball has the power to change lives. Our #GameTime campaign aims to raise awareness of the positive impact that basketball can have on people no matter who they are or where they are from.
.
.
Main image credit - Luke Simcock