With three games in D1W, the weekend produced important wins for Solent, Thames Valley and Ipswich.
The NBL Live cameras caught Ipswich's victory over Bristol, with five different players for the visitors all making it to double digit scoring.
We take a look at all the action below, with links to live stats and live streams at the bottom of the page.
Ipswich shared the scoring load to down Bristol, beating them 81-53.
Olivia Forster (14pts) and Yazmin Edwards (13pts) led the way, with Christabel Osarobo (12pts, 7reb), Louisa Gibbins (12pts, 12reb) and Ava Battese (10pts, 7reb) all chipping in with useful contributions.
A 25-17 opening quarter put Ipswich in command, and holding Bristol to just six second quarter points further grew the difference between the sides.
Leila Jepson (13pts, 8reb), Emma Bailey (12pts, 10reb) and Hannah Wallace (12pts) were the standouts for the hosts, though just three bench points for the Flyers meant they were always playing catch up.
The victory keeps Ipswich as part of five sides all on eight or ten points, while Bristol are still searching for a first win of the season alongside Cardiff.
Elsewhere this weekend
Thames Valley Cavaliers (7-2) continued their title charge as they easily handled Anglia Ruskin University (5-4) 83-49.
Forward Helene Trailin put together what is becoming a signature double-double performance, with 20 points and 11 boards this week, as Chinwe Iwunze (15pts) played well off the bench.
Anglia Ruskin enjoyed 16 points from former Player of the Week Kasia Neininger, but couldn't stop themselves from falling to a fourth defeat of the year.
In Saturday's only other contest, Team Solent Kestrels (8-1) battled past Worcester Wolves (2-8) to win 55-51.
After an even start, TSK took the second quarter 19-11 to begin turning the screw before weathering a late Worcester fight back.
Megan Dorney provided a valuable 14 points and eight rebounds for the hosts, with Erin Caldwell (11pts, 7reb) also playing well.
Sandra Hewakowska (19pts, 7reb) will no doubt be gutted she couldn't lead the Wolves to a win after top scoring in the contest.
This weekend's fixtures:
Saturday 3 December
1pm - Bristol Academy Flyers 53-81 Ipswich - LIVE STATS/LIVE STREAM
3pm - Thames Valley Cavaliers 83-49 Anglia Ruskin University - LIVE STATS
3:30pm - Team Solent Kestrels 55-51 Worcester Wolves - LIVE STATS/LIVE STREAM
.
.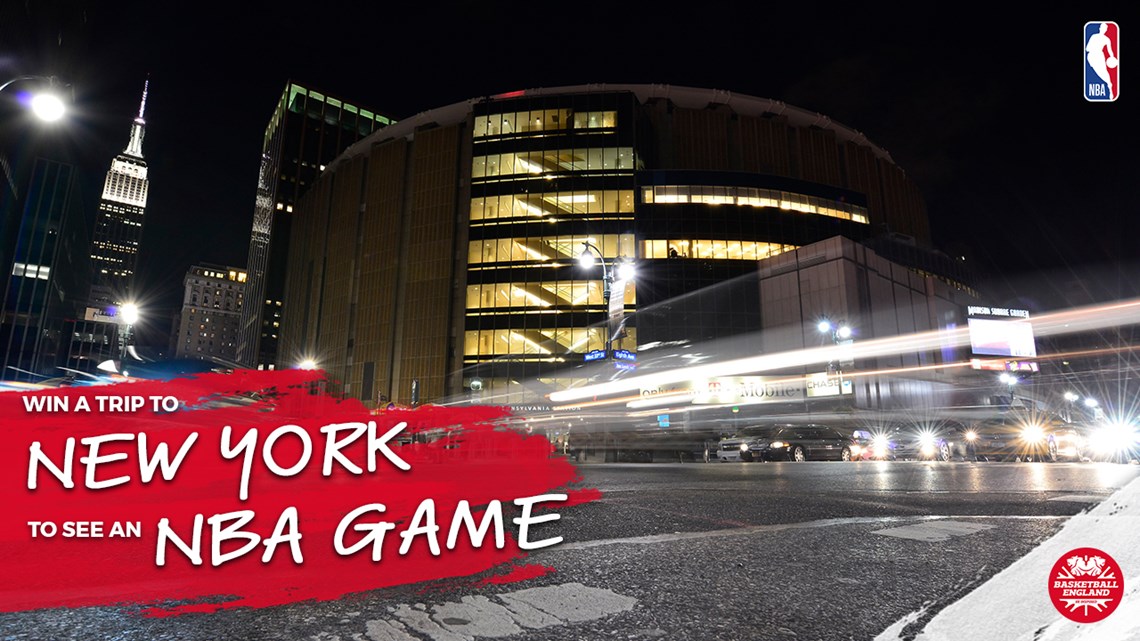 Join Basketball England for free and win a trip to New York City, courtesy of the NBA.
Whether you have a Supporter Account as a fan, follower, enthusiast or advocate, or a Full Account and have paid for a licence to play, coach or officiate in competition, you can enter our prize draw.
Basketball has the power to change lives. Our #GameTime campaign aims to raise awareness of the positive impact that basketball can have on people no matter who they are or where they are from.
.
.
Main image credit - Luke Simcock