There was plenty to enjoy across D1W this weekend, as last season's playoff finalists moved to the top of the pile.
Victories for both CoLA and Team Solent Kestrels see them as the first sides to seven wins this year, though the chasing pack isn't far behind.
We take a look at all the action below, with links to live stats and live streams at the bottom of the page.
Thames Valley claimed a statement road win as they further established their title credentials with an 80-68 victory against Loughborough.
The Cavs enjoyed a strong outing from American Kat Goldsby, with the talented guard dropping a game-high 26 points to go with a useful eight rebounds and six steals.
Forward Helene Trailin contributed a 10-point, 11-rebound double-double, with Robyn Ainge also chipping in 14 points.
An even game through the majority of the first half, the Cavs only led by four at 38-34 come the main change, but a strong second half saw the visitor's advantage flirt near the 20-point mark before sealing the win.
Alia El Shabrawy was Loughborough's top scorer on 21 points, though she was kept in check on the glass with just two rebounds, well below her season average.
Sasha Lecuyer (13pts) was the only other Rider to make it to double-digit scoring.
Elsewhere this weekend
Team Solent Kestrels (7-1) kept pace at the top of the table as they saw off Ipswich (3-5) 85-60.
A 26-12 opening quarter saw TSK lead for almost the entirety of the contest, slowly increasing their advantage as the game wore on thanks to double-double efforts from Krisztina Velkey-Cleeve (28pts, 12reb) and Megan Dorney (21pts, 11reb) and Saffie Jarju (12pts, 25reb). 
Cardiff Met Archers II (0-8) came so close to a first win of the season before falling agonisingly short, going down 73-67 in double overtime to Anglia Ruskin University (5-3). 
The Archers managed to erase a double digit ARU advantage with just over five minutes remaining in regulation, including a buzzer beating triple from Abbi Morris to force OT.
The hosts would enjoy the better of the extra periods though, sealing their fifth win of the year. Nadege Talva (15pts, 7reb, 3ast, 4stl) was the pick of the performers for Anglia Ruskin, whilst Solene Lemoigne (20pts, 10reb) was the standout for Cardiff.
Worcester Wolves (2-7) snapped a six game losing streak with an impressive 68-59 victory against London Lions II (3-4).
Carolina Marques hit four triples on the way to a game-high 23 points for the Wolves, and Ruchae Walton (17pts, 13reb) led the way for the Fatmata Janneh-less Lions
Brent Bulls (5-2) ended their recent two game skid with a comfortable 72-42 win over Bristol Academy Flyers (0-8).
Brent took the second quarter 23-7 to build a lead they'd never relinquish, with Jess Davies' 11 point, 17 rebound double-double performance a highlight for the hosts.
Reading Rockets (5-2) and CoLA Southwark Pride (7-2) played out a low scoring battle yesterday, with defending champs CoLA coming out on top 49-41.
The Londoners used their trademark defensive strength to hold in-form Reading to just four second-quarter points, as both teams shot below 30% from the field.
Blanche Toualeu (15pts, 11reb) and Ebere Egbirika (15pts, 7reb) led the way for Pride, with Lindsey Cleary (9pts,8reb) top scoring for the Rockets.
This weekend's fixtures:
Saturday 26 November
3:30pm - Ipswich 60-85 Team Solent Kestrels - LIVE STATS
4pm - Anglia Ruskin University 73-67 Cardiff Met Archers II (2OT) - LIVE STATS
7pm - Worcester Wolves 68-59 London Lions II - LIVE STATS
Sunday 27 November
1:15pm - Reading Rockets 41-49 CoLA Southwark Pride - LIVE STATS/LIVE STREAM
3:30pm - Loughborough Riders 68-80 Thames Valley Cavaliers - LIVE STATS/LIVE STREAM
5pm - Brent Bulls 72-42 Bristol Academy Flyers - LIVE STATS
.
.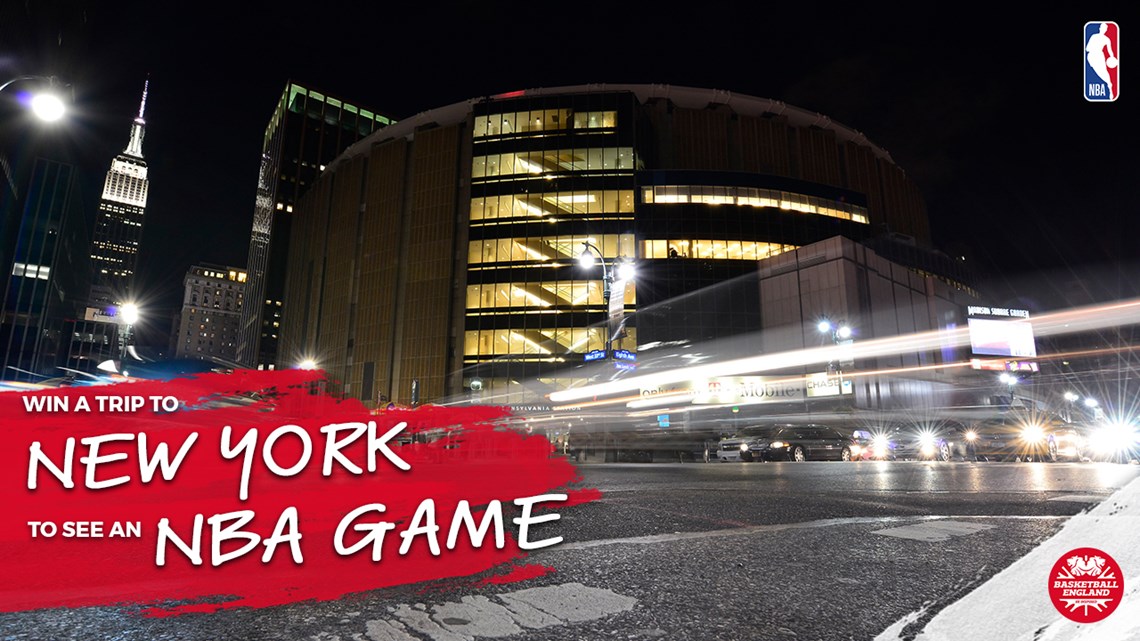 Join Basketball England for free and win a trip to New York City, courtesy of the NBA.
Whether you have a Supporter Account as a fan, follower, enthusiast or advocate, or a Full Account and have paid for a licence to play, coach or officiate in competition, you can enter our prize draw.
Basketball has the power to change lives. Our #GameTime campaign aims to raise awareness of the positive impact that basketball can have on people no matter who they are or where they are from.
.
.
Main image credit - Luke Simcock