Half of this weekend's D1M games were decided by single digits, making for an exciting couple of days.
Essex beat Solent by two, Loughborough topped Westminster by three, and there was a great tie between London and Reading to close the weekend yesterday afternoon.
There's a recap of all the weekend's action below and each result is also clickable if you wish to view the live stats. 
Reading managed to seal a win against fellow strugglers London Lions II yesterday, coming out on top 94-86.
The Rockets enjoyed a solid outing from American Troy Cracknell, who dropped 28 points that included going 3-4 from beyond the arc.
The Lions received solid contributions off the bench from Nedas Cholevinskas (21pts, 6reb) and Igor Stokic (16pts, 10reb), but it wouldn't be enough.
A tight game at 49-46 Reading come half time, the hosts came out firing to start the third quarter, building a lead that would peak at 13 points by the middle of the frame.
Although London would get the deficit down as low as five on more than one occasion, that was as close as they'd come before slipping to a seventh defeat of the season.
Elsewhere this weekend
Essex Rebels (4-4) moved their record back to .500 as they beat Team Solent Kestrels (1-6) 82-80.
Solent led by as many as 14 points early in the second half but Essex would come roaring back to enjoy a double digit advantage of their own midway through the fourth.
The Kestrels would tie the score again at 78-78 with less than a minute to go, but Essex would have the last laugh to sneak ahead come the final buzzer.
Rebels' Rory Winter (20pts) and TSK's Ricky Madison (25pts) both played their part in putting together one of the most exciting games of the weekend.
Westminster Warriors (1-7) nearly put an end to their five game losing streak but came up just short against Loughborough Riders (5-3), with a final score of 95-92.
The Warriors will look back and wonder what might have been after leading for nearly all of the contest, with the final score representing Loughborough's largest advantage of the afternoon.
All five of Westminster's starters made it double digit scoring, led by Justin Hitchman (18pts), whilst Lane Campbell (25pts) came off the bench to star for the Riders.
Thames Valley Cavaliers' (3-5) woes continues as they went down 95-72 against Team Newcastle University (5-2).
Jordan May (25pts) top scored for the hosts to cancel out 22 points from TVC's Victor Olarerin, with the Cavs now losing four of their last five.
Worthing Thunder (8-0) edged ahead in the title race after a 115-91 win against Nottingham Hoods (5-3). 
With running mates Hemel Storm without a game, Thunder moved into sole possession of 1st place thanks to 25 points from both Veron Eze and Ronald Blain. 
Manchester Magic (2-6) picked up their second win of the season after beating Bradford Dragons (3-4) 76-62.
Tyme Regent-Bascombe and Andre Gayle both dropped 14 points for Magic, as they moved up the standings into 11th. Jordan Whelan top scored for the Dragons with 23 points.
This weekend's fixtures:
Saturday 26 November
2pm - Essex Rebels 82-80 Team Solent Kestrels - LIVE STATS
5:30pm - Westminster Warriors 92-95 Loughborough Riders - LIVE STATS
6:30pm - Thames Valley Cavaliers 72-95 Team Newcastle University - LIVE STATS
7pm - Nottingham Hoods 91-115 Worthing Thunder - LIVE STATS
7pm - Manchester Magic 76-62 Bradford Dragons
Sunday 27 November
4pm - Reading Rockets 94-86 London Lions II - LIVE STATS/LIVE STREAM
Main image credit - Luke Simcock
.
.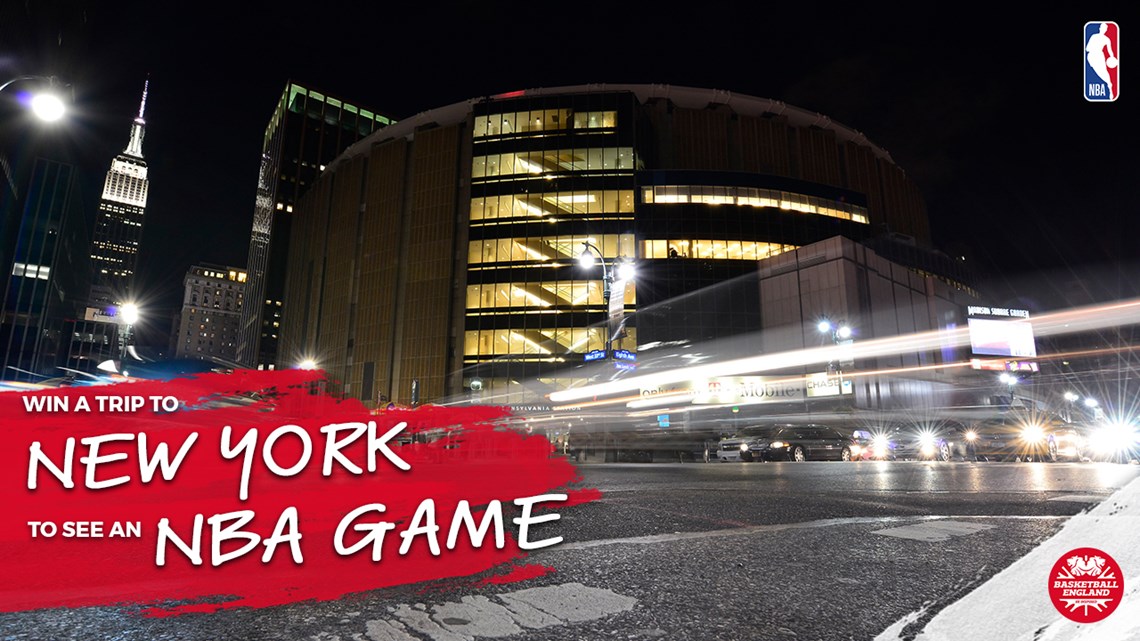 Join Basketball England for free and win a trip to New York City, courtesy of the NBA.
Whether you have a Supporter Account as a fan, follower, enthusiast or advocate, or a Full Account and have paid for a licence to play, coach or officiate in competition, you can enter our prize draw.
Basketball has the power to change lives. Our #GameTime campaign aims to raise awareness of the positive impact that basketball can have on people no matter who they are or where they are from.
.
.