Veteran British basketball referee Roger Harrison celebrated his 3000th senior game at the NBL1 clash between Hemel Storm and Loughborough Riders last weekend.
Before tip-off, Harrison was presented with a golden whistle by his daughter, Taneshia Chambers-Harrison, to mark his incredible milestone and to recognise the dedication and professionalism he's brought to the vocation at national and international level.
He then joined Kevin Kinsella and and ex-Chester Jets player Neil McKelvey as the crew that oversaw Storm's OT victory over the Riders.
Talking to basketballengland.co.uk, the 62-year-old remembered when he reached 2000 games, 13 years ago.
Back then he was officiating a Sheffield Sharks game and was gifted the game ball by revered English football referee Howard Webb.
The motivation to keep going?
Harrison says it's the passion for the sport, but a big part of his longevity belongs to the support he's received from his family.
"I couldn't have done it without my family. My late father, my mother, my wife, Diane and obviously my daughter, Taneshia, who's a table official and coach now. I spent a lot of time away from home. But they've always been there for me. I would just like to say a big a big thank you to them."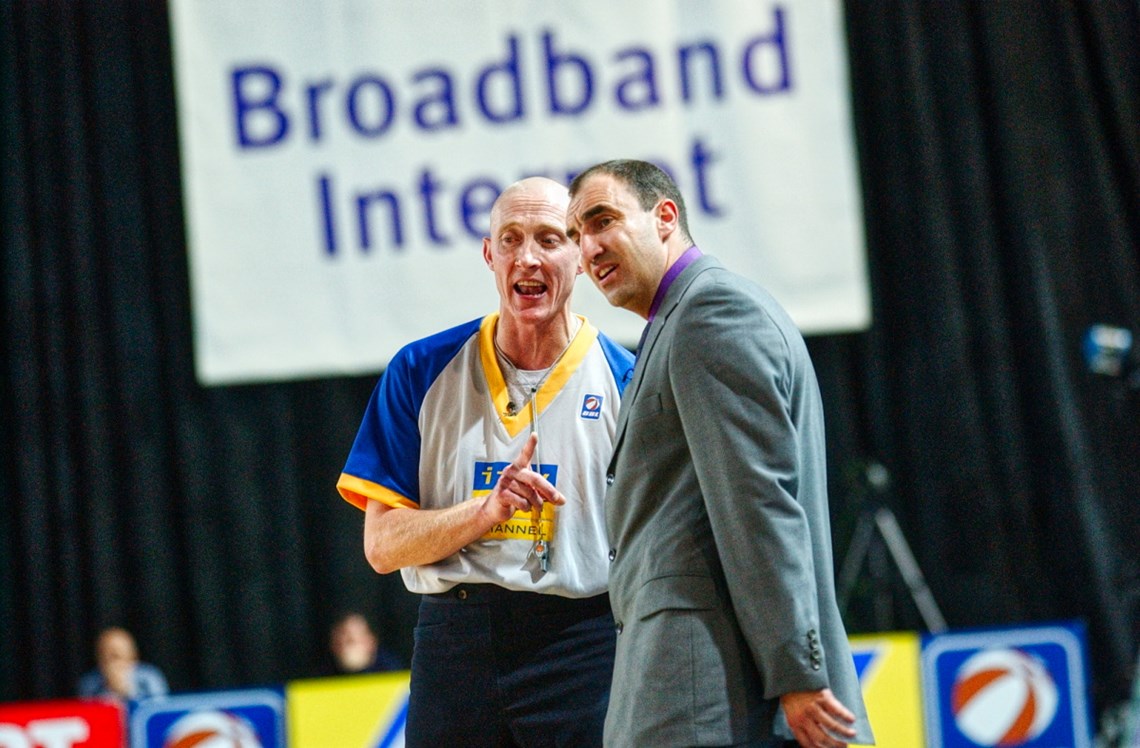 Head hunted for the EuroLeague
Originally from Derby, Harrison started playing basketball in school in 1976 and says he was privileged to play England U15s alongside Paul James – Plymouth City Patriots' head coach and former England play caller. However, he was steered in the direction of officiating by a 'silly local league rule in Derby' that meant you had to have a player on a referees' course to play.
"I was playing for Derby YMCA and so I went on the course. Then I ended up refereeing in the late great Granby Halls Leisure Centre, and the appointments officer, a guy called Mike Neil from Birmingham, said to me 'have you ever thought of officiating, there's something there' – because I played at a reasonable standard – and I thought, 'I'll go for it'."
And go for it he did, building his experience and obtaining his officiating qualifications before being mentored to get his FIBA badge. An unsuccessful first attempt nearly saw Harrison leave officiating, but he was brought back into the fold by Alan Richardson and Nick Stonnard and found himself head hunted for EuroLeague duty – a stint he enjoyed for seven years – and spent time refereeing and getting to know some of the modern greats of the game as a FIBA licenced official.
"I was getting EuroLeague games every other week because I was a postie, so I could easily get time off. The first was Charleroi from Belgium against Zadar from Croatia and because it was something new, a new venture and the first time we ever went to three-person officiating, it was carnage. But it was a special moment. And then due to changing jobs and my availability, I went back to FIBA [to referee] until I finished at 50. My last game was in Estonia in 2010 and I was given the final because it was my last ever final.
"Being nominated to [referee] the FIBA EuroBasket 2009 in Poland meant I had the privilege of officiating Tony Parker three times. And we just hit it off straightaway. I sat with Tony on the plane from Kraków to the final [in Katowice] and he was such a lovely man. And when I was involved with Derby [Bucks], we obviously had [player/coach] Nick Nurse. And Nick used to come to my house with my parents every Sunday for his dinner. Last year he sent me signed book. That's what's so great about this sport. I've made some great friends from all over the world."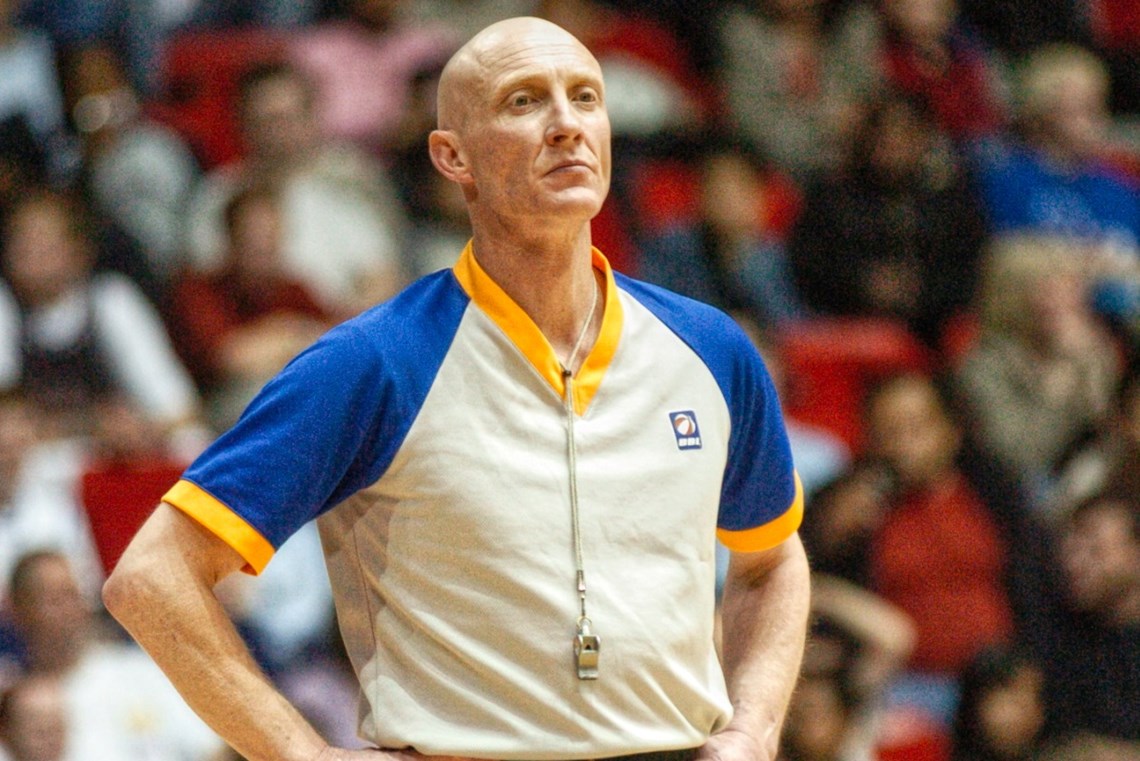 Channelling Collina's death stare
Harrison knows important refereeing figures from the world of football, who have been interested in observing the idiosyncrasies of basketball officiating. But has Harrison picked up any techniques from his footballing counterparts?
"I've got a really good relationship with Mike Dean and he actually goes and watches Chester Phoenix. He introduced me to Howard Webb, who's the chief refereeing officer for English professional football and I've had a couple of conversations with him because there's more grabs and holds in the penalty box and they like to see out how we deal with it.
"We've had [Pierlugi] Collina come to FIBA clinics, Roberto Rosetti's been to clinics, Uriah Rennie's done some stuff with us. They're just lovely people and it's just nice to get another view from a different sport.
"Collina only used to look at you – it was a death stare wasn't it? Which I pride myself on. I'll speak to anybody. But I'm not having a debate about a call that happened five minutes ago. You ask me the question. I've given you an answer. Don't like the answer. Don't ask me any more questions.
"While I'm still healthy. While I can still get up down the floor. I'll still officiate. The day I don't learn anything, not had a laugh or don't enjoy it, then I'll be at home with the wife."
Main image - Mansoor Ahmed/Ahmedphotos
.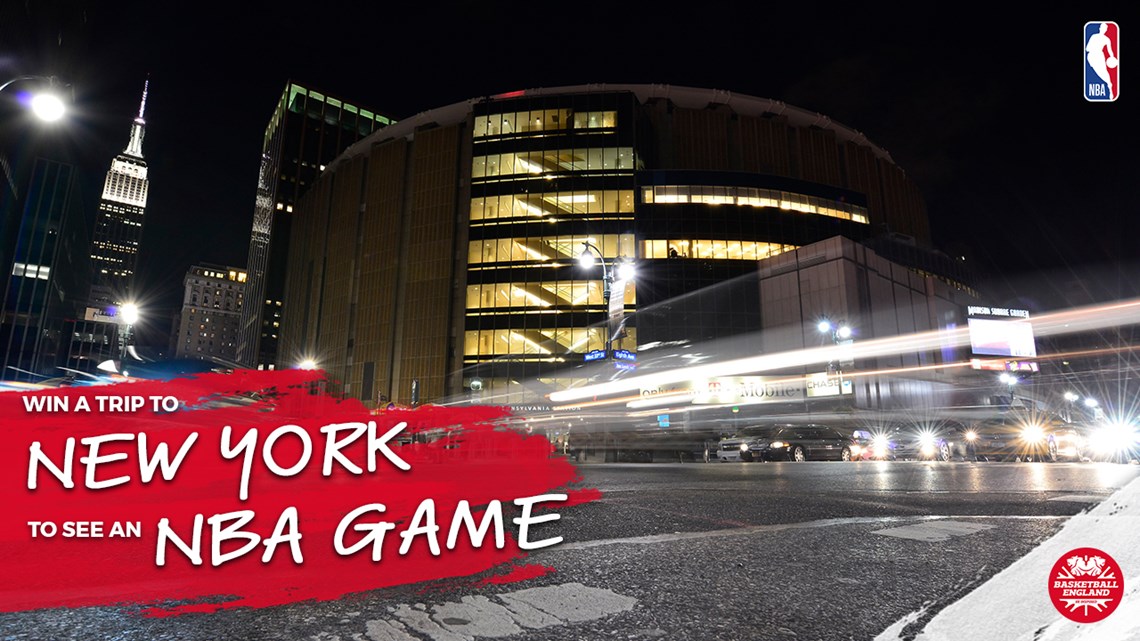 Join Basketball England for free and win a trip to New York City, courtesy of the NBA.
Whether you have a Supporter Account as a fan, follower, enthusiast or advocate, or a Full Account and have paid for a licence to play, coach or officiate in competition, you can enter our prize draw.
Basketball has the power to change lives. Our #GameTime campaign aims to raise awareness of the positive impact that basketball can have on people no matter who they are or where they are from.
.
.