Some of British basketball's greats have mentored Thames Valley Cavaliers' Faith Okwuosa.
The great Jimmy Rogers, Ronnie Baker, Junior Williams, Andrea Boreland, Moji Odusanya, Achai Biong, Steve Vear, the list is enough to make any aspiring player jealous.
"I first got into the sport at secondary school where I was lucky to cross paths with Ronnie Baker, a well-known England international and England's most capped player, who was head coach of the school's basketball club" Okwuosa reveals.
"Our school was not well-known for sports so I think I got lucky that Ronnie's daughter, Yasmin, studied there otherwise I am not sure that we would have met."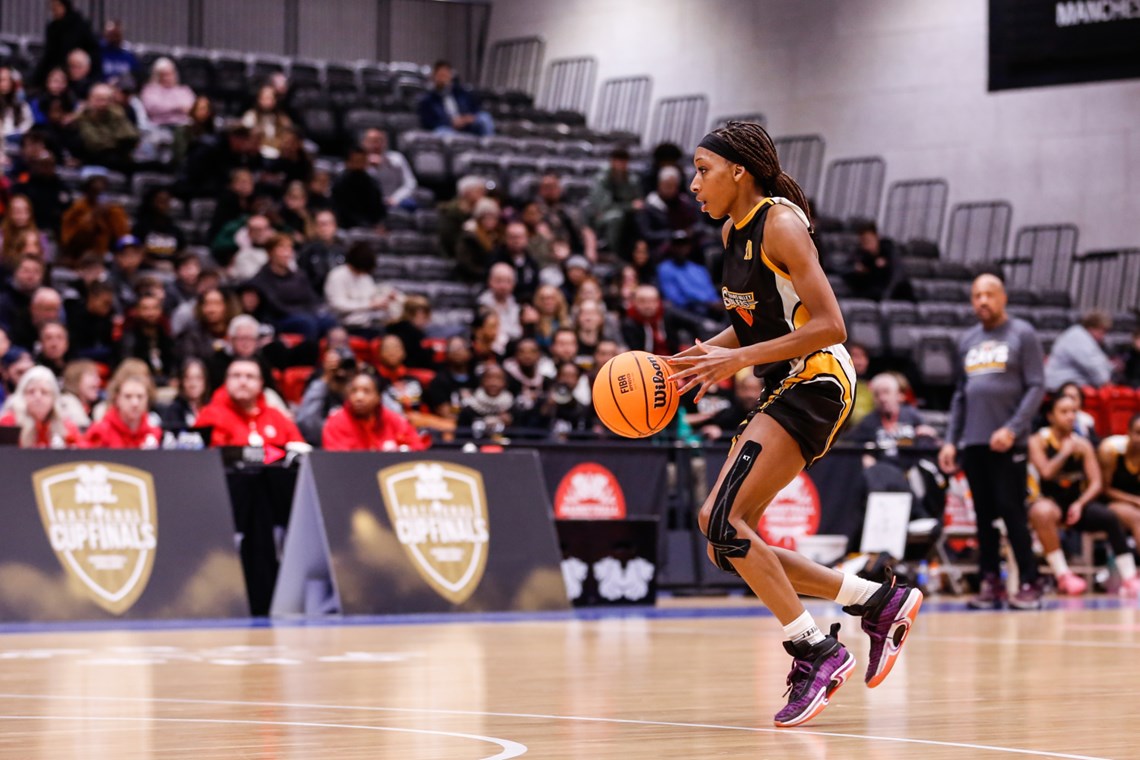 The Grey Coat Hospital School in Westminster, London is where Faith studied, eventually meeting Baker and playing alongside Commonwealth Silver Medallist Melita Emanuel-Carr in their youth.
"Melita – who was a few years below me – was the extremely skilled player who had obviously been playing a while whereas I was the 15-year-old newbie who used her athleticism to get by," she chuckles.
"So that was my first engagement with the sport, and conveniently I lived right next to The Regal when it was called the Lillian Baylis School, so I went there for weekend and summer camps."
That was where Okwuosa - who originally dreamt of becoming a football player – was introduced to Junior Williams, who coached those sessions at the legendary basketball venue.
Suddenly, a once football-mad teenager who enjoyed trials for Fulham and Chelsea switched allegiances. A choice she does not regret.
A proud Londoner and even prouder Nigerian with heritage through Edith, her mother and father Charles, who moved to the UK in the 80s, Faith's bond with her family is strong.
In everything she does, she wants to make her parents proud.
"Although I was born here, my heritage is everything to me," Okwuosa says. "I boldly represent my heritage, my parents came to the UK in the 1980s, so they migrated in the 80s, gained citizenship and have lived here ever since.
"I have been to Nigeria three times in total, and every time I go, it's usually for around a month because I want to see as much as I can and soak it all in."
So as Faith perfected her basketball craft, sessions at The Regal led to National League opportunities with the Brixton Topcats, where she was introduced to Rogers.
"Jimmy was key to everything. He was a big part of why I was at Brixton, and has hugely impacted who I am today," Okwuosa said.
"He was a coach at Brixton, and while he didn't necessarily coach the girls' team, he was the overall coach; he was the chairman at the club, coaching every team and impacting everyone there, including myself. So, Jimmy Rogers is a big part of my story."
Rogers' guidance and tutorage inspired Faith to take her passion for basketball further, and after graduating from Brunel, where she honed her skills in BUCS while continuing competing in WNBL2 with Brixton.
She then suited up for Brixton's WBBL squad under head coach Steve Vear in the 2015/16 season. However, Okwuosa's career in the WBBL only lasted a season as the senior women's team folded.
Still staying true to her ever-positive mindset, Faith quickly found another team: Reading Rockets.
But around the player's circle, especially in the London area, the word was getting around about an opportunity to play for Thames Valley Cavaliers, who were dominating WNBL2.
Thames Valley Cavaliers Women – birthed in the 2018/19 season and featuring a select number of players from Oxford Brookes when they folded in 2017, won WNBL2 South in their first season.
Once Thames Valley were promoted into WNBL1 in 2019, Okwuosa signed up.
"When I arrived, the core of the title-winning team were still there," Okwuosa remembers.
"We lost a lot of the core team in the 2020/21 season so new people needed to step up and ensure we stayed afloat. Since then, Kat (Goldsby) and I have done just that."
"Thames Valley has always been a self-funded team; at the start, there was zero sponsorship because we started from the ground up, and we were just trying to find our feet, settle ourselves in the league, but when your self-funded, it's hard to put all your focus on the game."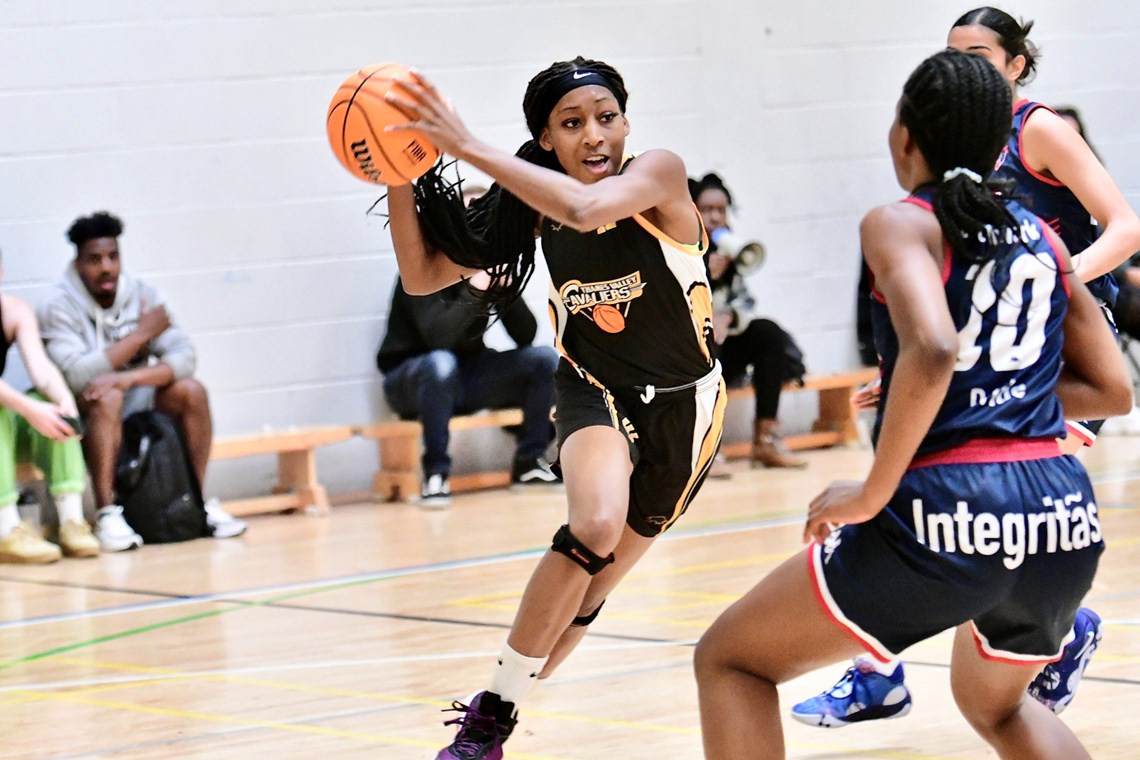 However, in the short time that the Cavaliers have been going, they have competed and come so close to capturing silverware, but unfortunately, falling at the very end.
That was until January, when Faith and TVC lifted the National Cup aloft.
"Winning the National Cup was everything to us, and it was kind of a full circle moment in terms of where I have come from to now," Okwuosa said.
"I was going from team to team and just enjoying playing to coming to Thames Valley with the feeling of creating something special here, and it's all come together with us winning a national trophy. It's a feeling that will stay forever."
"Kat (Goldsby) also has played a huge part in leading this club to success."
Kat has taken on Head Coach responsibilities for the last 2 and a half seasons at Thames Valley, coaching every training session, preparing scout reports, and overall leading the team to success on and off the floor.
And with sponsorship deals and marketing opportunities in the pipeline and some to be announced, it's an exciting time for the Cavaliers – and Okwuosa is at the heart of it all.
"Juggling off-court activities – From social media activities to exploring partnerships and arranging fixtures – while playing and holding down a job – it's busy going, but seeing the results makes it all worthwhile," she chuckles.
"It's been extremely hard to grow the club especially off the court, but this year, the steps we have made on and off the court have been great and I am positive that it's only the beginning of many awesome things"
"We have goals to raise the club's profile and make it more visible, and I'm excited to be playing a part in it."
No question the future's bright for the Cavaliers.
Words by John Hobbs
.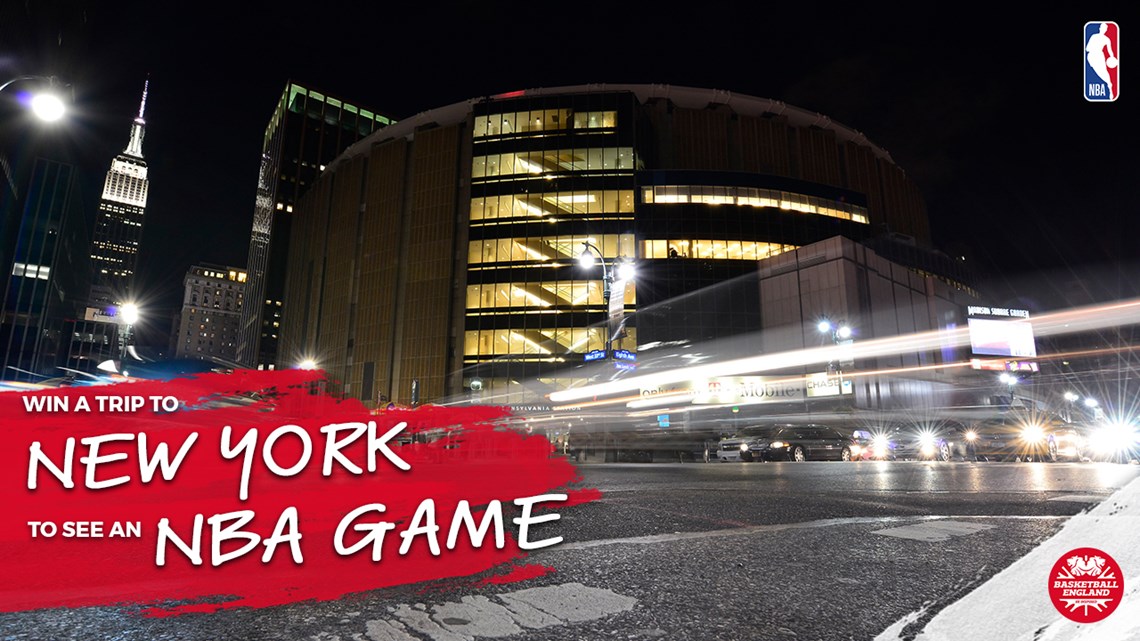 Join Basketball England for free and win a trip to New York City, courtesy of the NBA.
Whether you have a Supporter Account as a fan, follower, enthusiast or advocate, or a Full Account and have paid for a licence to play, coach or officiate in competition, you can enter our prize draw.
Basketball has the power to change lives. Our #GameTime campaign aims to raise awareness of the positive impact that basketball can have on people no matter who they are or where they are from.
.
.