Derby College Trailblazers and Oaklands College were crowned as champs at the EABL and WEABL Academy League 3x3 tournament at Manchester's National Basketball Performance Centre.
Derby took the EABL title, going 3-2 in the pool stage before turning it on to knock off Canterbury, Myerscough then Oaklands 11-9 in a nail-biting final.
Oaklands came through as winners in the WEABL, going undefeated across the day. Winning Pool B with a perfect 4-0 record, the Wolves then beat JMA, Sheffield and CoLA in the final, with the showpiece producing a tense 7-5 final score that required OT to find a victor.
Neither winner from 2022 could defend their title, with Itchen coming ninth in the EABL standings and Nottingham also finishing ninth across in the WEABL.
The EABL's three-point contest winner was JMA's Harry Milbank, who knocked down an impressive 18 triples in one minute, whilst Manchester's Josephine Vourliotis took the WEABL title, hitting 16 shots from beyond the arc.
Gail Richards, BE's Senior Delivery Manager - Leagues, Competitions & Events said:
"It's been another excellent 3x3 tournament, with all the Academy teams putting on a great display in the short-sided format. 
"It's encouraging to see so many of our most talented young players embracing 3x3 and using it to take their game to the next level."
Twelve EABL teams and nine WEABL teams battled each other in an opening pool stage before best eight in each category progressed to a knockout phase.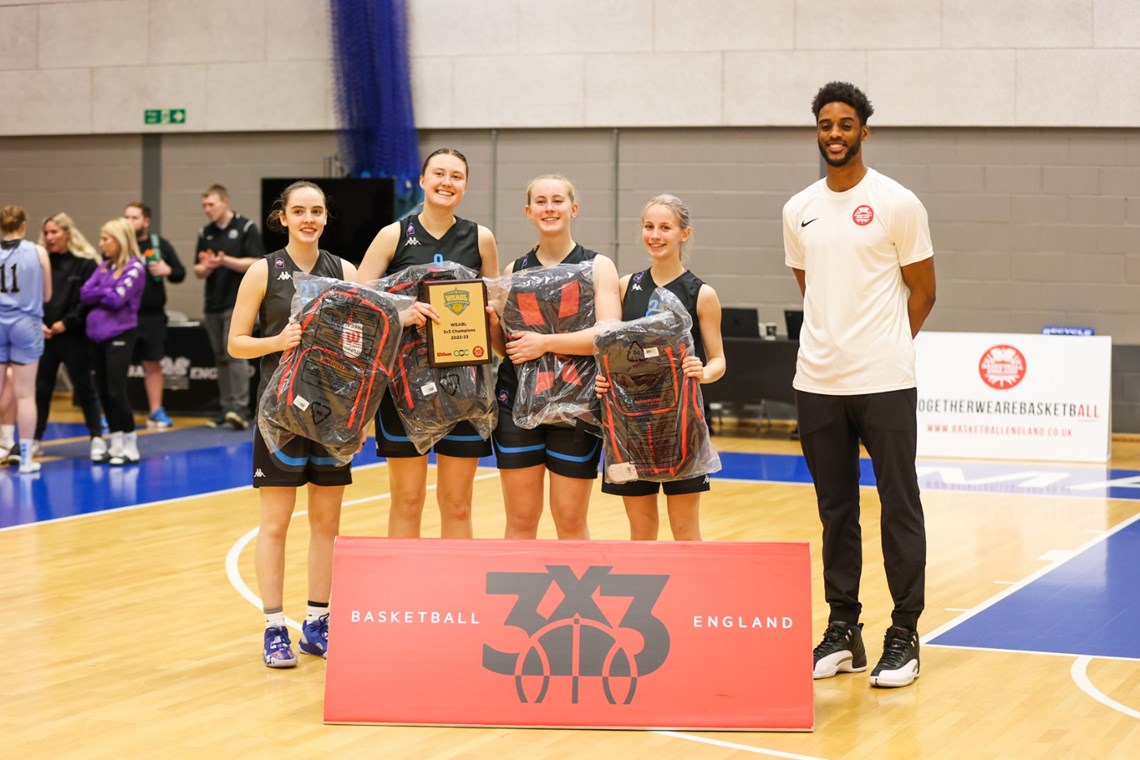 Results
EABL



Quarter-finals
John Madejski Academy 11-10 Charnwood College Riders
Oaklands College 19-11 Manchester Magic Academy
SGS College 11-14 Myerscough College
The Canterbury Academy 13-14 Derby College Trailblazers
Semi-finals
John Madejski Academy 13-15 Oaklands College
Myerscough College 18-19 Derby College Trailblazers
Final
Oaklands College 9-11 Derby College Trailblazers
WEABL



Quarter-finals
Itchen College 12-4 Charnwood College Riders
Manchester Mystics Academy II 2-9 City of London Academy - Southwark
The Sheffield College 7-5 Manchester Mystics Academy I
Oaklands College 16-8 John Madejski Academy
Semi-finals
Itchen College 9-10 City of London Academy - Southwark
The Sheffield College 3-17 Oaklands College
Final
City of London Academy - Southwark 5-7 Oaklands College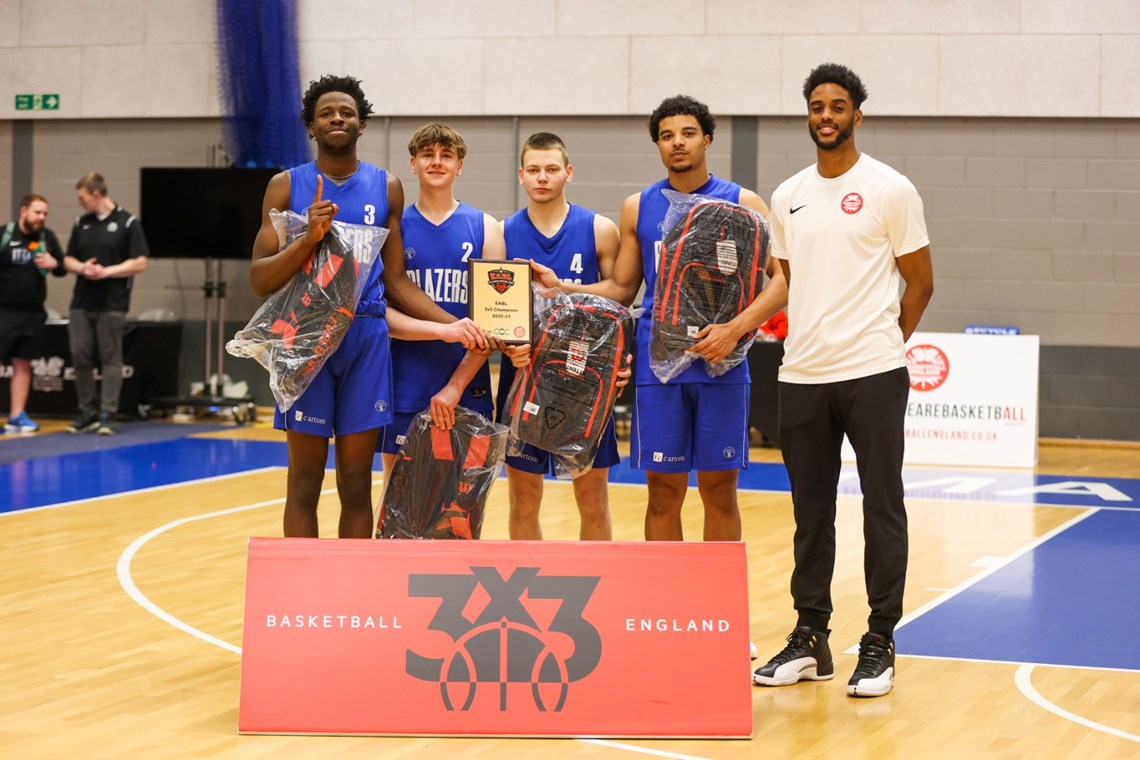 Standings
EABL
1) Derby College Trailblazers
2) Oaklands College
3) Myerscough College
4) John Madejski Academy
5) The Canterbury Academy
6) Charnwood College Riders
7) The Manchester Magic Academy
8) SGS College
9) Itchen College
10) The Sheffield College
11) BMET
12) City of London Academy - Southwark
WEABL
1) Oaklands College
2) City of London Academy - Southwark
3) Itchen College
4) The Sheffield College
5) John Madejski Academy
6) Charnwood College Riders
7) The Manchester Mystics Academy I
8) The Manchester Mystics Academy II
9) Nottingham Academy Wildcats
3pt contest winners
EABL - Harry Millbank (John Madejski Academy) - 18 3pts in one minute
WEABL - Josephine Vourliotis (Manchester Mystics Academy) - 16 3pt in one minute
Check all the scores plus rosters using the widget below. There is a picture gallery at the foot of this article.
3x3 continues to rise
The 3x3 form of basketball continues to grow following last summer's historic gold and silver medal haul at the 2022 Commonwealth Games.
In addition, Ball Out 3x3, Basketball England and JD recently revealed the dates and locations of the latest instalment of the UK's signature half-court tournament.
The JD Ball Out 3x3 National Tour will feature six qualifying events, taking place across England in July and August, culminating with two days of national finals in London.
Click through the gallery below