The 2023 Academy playoff finals lit up Manchester's National Basketball Performance Centre, providing three worthy champions after a hard-fought season.
The day started with the inaugural CBL final as MK5D Shenley Brook End beat Bracknell & Wokingham College, before the City of London Academy - Southwark claimed their fourth WEABL title with a victory over Itchen College.
The action closed with the EABL final as Barking Abbey saw off Myerscough, sending the playoff crown back down South with the conference winners.
There's a recap of all three games below, including reactions and a gallery of images at the bottom of the page.
CBL Playoff Final
MK5D Shenley Brook End secured the first playoff title in CBL history as they beat Bracknell & Wokingham College 98-91.
The #1 seeds completed a perfect campaign after an unbeaten regular season and three playoff wins, racing out of the gate with a 33-17 opening quarter to lead almost from tip to buzzer.
That opening frame left Bracknell & Wokingham with a mountain to claim, and their deficit would only fall to single digits during a late fourth quarter push.
MVP honours went to MK5D captain William Issekya, who closed with 25 points, five assists and three boards, dropping 14 of those points during the important first quarter burst.
The eventual champs would also get 16 points from Robertas Barkauskas and a 14 point, 11 assists double-double from Eric Arriaga.
Myers Amoo-Gottfried led all scorers with 27 points in defeat, whilst Gabriel Romero-Sanz (22pts, 8reb, 8ast) flirted with a triple-double, but neither wouldn't be enough to get Bracknell & Wokingham back into the game.
.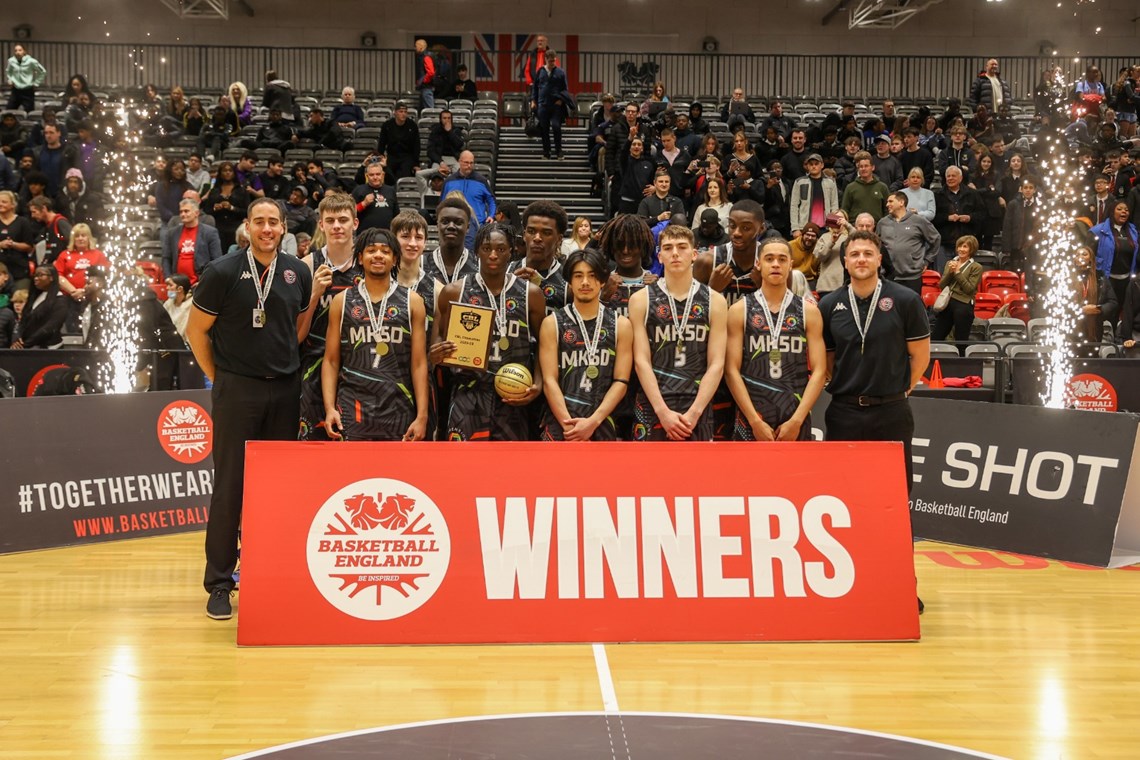 WEABL Playoff Final
CoLA defended their WEABL playoff title with a confident 72-60 win over Itchen College.
Co-champs in 2019/20 and with no season in 2020/21, the London programme have now won the last three available titles to take their total to four overall, extending the lead for the most in WEABL history.
The result looked like it could be a formality early on as CoLA used a 26-15 opening quarter to begin building what would eventually become to a 17 point lead early in the third, but Itchen dug deep to pull the deficit down to just two points before CoLA pulled away for good.
CoLA's Ebere Egbirika was a worthy MVP recipient, netting a team-high 21 points to go with seven rebounds, five assists and three steals, coming up with key baskets when her side needed them to keep Itchen at bay.
Captain Emily O'Connell and Violet Stutz both had 12 points, with Felicia Jacobs contributing a 10 point, 13 rebound double-double.
South conference MVP Faye Endean couldn't carry Itchen to the title from the #4 spot, she closed with seven points, 10 rebounds, seven assists and five steals. Anna Nevison dropped a game-high 22 points, whilst Florrie Cotterill had 12 points and eight boards before fouling out.
.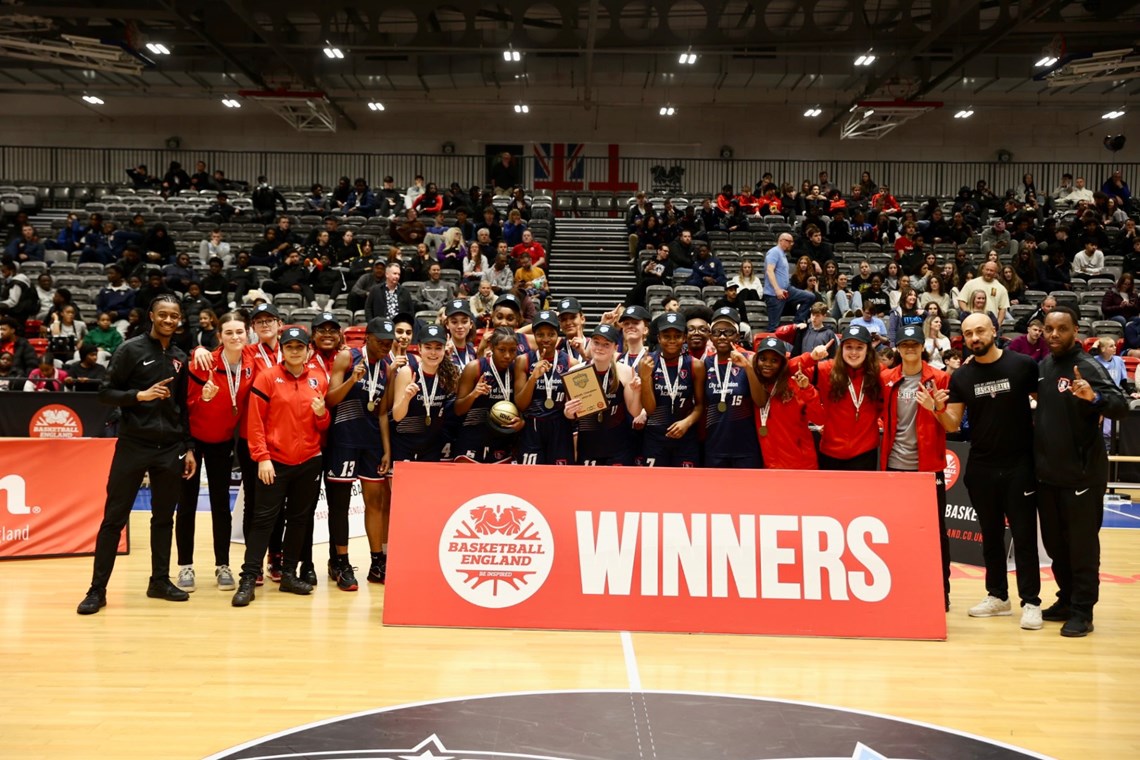 EABL Playoff Final
Barking sealed their first solo EABL title since 2017/18 with a solid 75-60 victory over Myerscough.
These two finalists shared the 2019/20 title when the season was curtailed due to COVID-19, but the Londoners made this crown their own thanks to an MVP performance from Moziah King-Danchie.
With a well-rounded stat line of 16 points, five assists and four rebounds, the talented guard former a solid one-two combo with forward Ignas Juskevicius, who enjoyed a 14 point, 12 rebound double-double.
South conference MVP Nedas Cholevinskas closed on a game-high 17 points.
Barking moved out to an early 10 point lead in the first before Myerscough battled back to leave the game evenly poised at 39-36 Barking come half time.
A 12-2 run to start the third resulted in 22-11 frame to the South #1 seeds, and that proved to be the difference between the sides as BA held onto their lead the rest of the way.
Myerscough shot just 27% from the floor as the North West programme were beaten finalists for the second year in a row, with Dayvantia Campbell-Deeble (13pts, 11reb) and Daniel Azancot (11pts) the only players to make it to double digits on the scoreboard.
.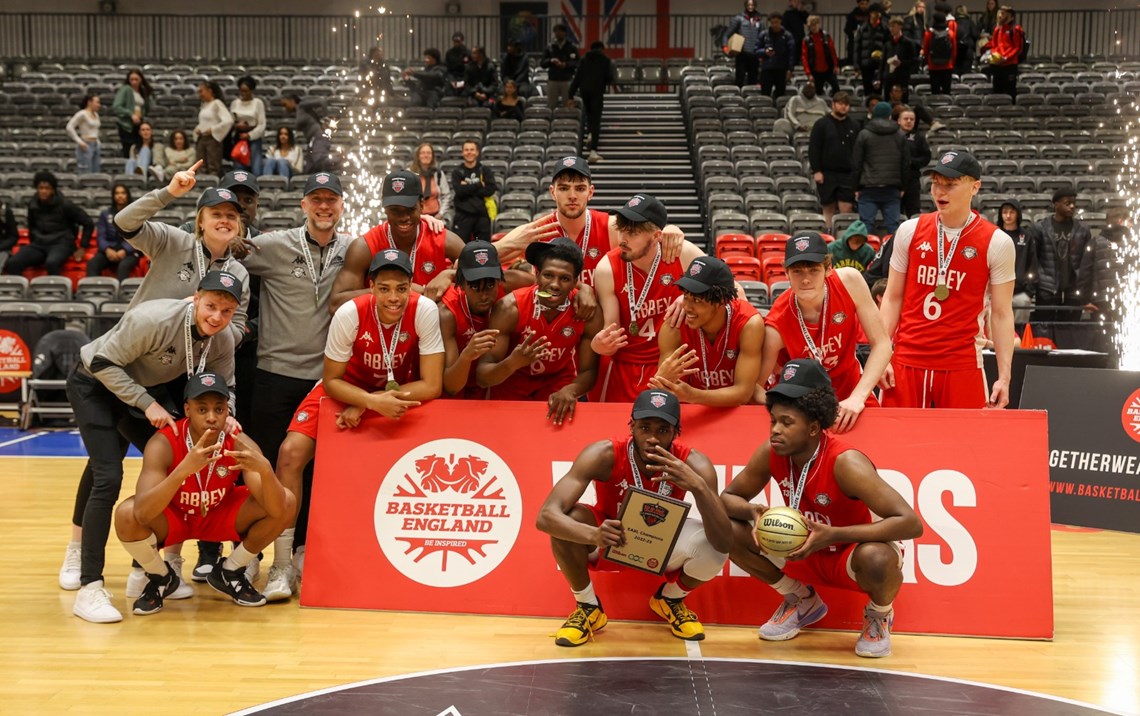 .