The second annual Aspire All-Star National champions have been crowned.
Basketball England's four Super Regions - North, South, Central and London -  came together for two days of competition at U13 and U15 level.
In the girls' competition North won the U15s final, and South the U13s.
London took the U15 boys' crown and South the U13s.
Finals
The U15s Girls final between Central and North was a great clash, with both rosters boasting junior England talent. 
Team North, led by GB Women's assistant coach Vanessa Ellis, pulled away in the fourth quarter, finishing the game 72-63 and handing team Central, coached by Gem Salmon, their first loss of the tournament. 
MVP was North's Irene Oboavwoduo, who had a stormer of a game, scoring 26 points and six rebounds. Central's Athena Thompson also had a standout performance, with 18 points and eight rebounds. Both were named in the U15s Girls All-Star 5s.
South were victors in the U13s Girls final, dominating team North by 23 points and winning, 63-40. 
MVP was South's Luna Ettiene, who had 12 points and nine rebounds, and a +/- rating of 29 for her efforts and teammate Sytira Smith recorded a 14 points and 15 rebounds double-double. 
Top scorer for the North was Mojan Malek (13).
Wrapping up the day were two close encounters across both boys age groups. 
With 0.3 seconds left on the clock in the fourth quarter of the U15s' final, team South's Seth Payne was fouled on the three-point line and had a chance to put the game into OT. Unfotunately, he couldn't convert his free-throws and team London claimed the chip, 96-93.
Both teams won two quarters each, and the game swayed in London coach Stephen Onireti's favour and then to South coach Ross Norfolk.
South's Tristan Curran balled out for his boys with 31 points, whilst MVP Fulvio Dos Santos top scored for London on 21. 
The U13s final finished 54-51, with coach Charlie Haynes' South securing victory with some clutch free throws from Kian Davies, who finished the game with 15 points and nine rebounds.
However, it was Emmanuel Onwuneme who was the South's star player putting down 22 points and collecting 10 rebounds, and taking the MVP plaudits. 
Team London, led by coach Charles Vuong, had Elijah Imevbore as their top scorer on 14 points. 
Third-place
Day two of the Aspire All-Stars Tournament opened with the U15s and U13s girls' third-place games.
In a frenetic, foul-heavy and close game between Central v London, it was Shanice Turner's Central who had the slightest of edges to beat their rivals 47-45. Central's captain Denaya-Jade Anderson was top scorer with 14 and had the crucial lay-up at the death to win the game.
In the U15s game, Marlan Henry's London overcame a stubborn team South, coached by Nick Drane, beating them 80-67 to take third place. The game was evenly paced up to the half, but a 17-9 score line in the third gave the Londoners control of the game.
London's Elinga Misiunaite had a near double double with 18 points and 9 rebounds, whilst South's Summer Wilson scored 21.
In the boys' third-place games, the U13s' clash between North v Central had everyone on the edge of their seat, but North held on to win 69-60. 
North's forward Ege Cakmakkaya had a double-double of 20 points and 15 rebounds, and was almost-matched by his Central rival Jack Baccus, whose double was 15 points and 19 rebounds. 
The U15s was a more straightforward affair, with team North wrapping things up early against Central by the third quarter. The final score was 85-47.
Making his mark on the game was North's Jakub Bobkowski, who top scored with 16.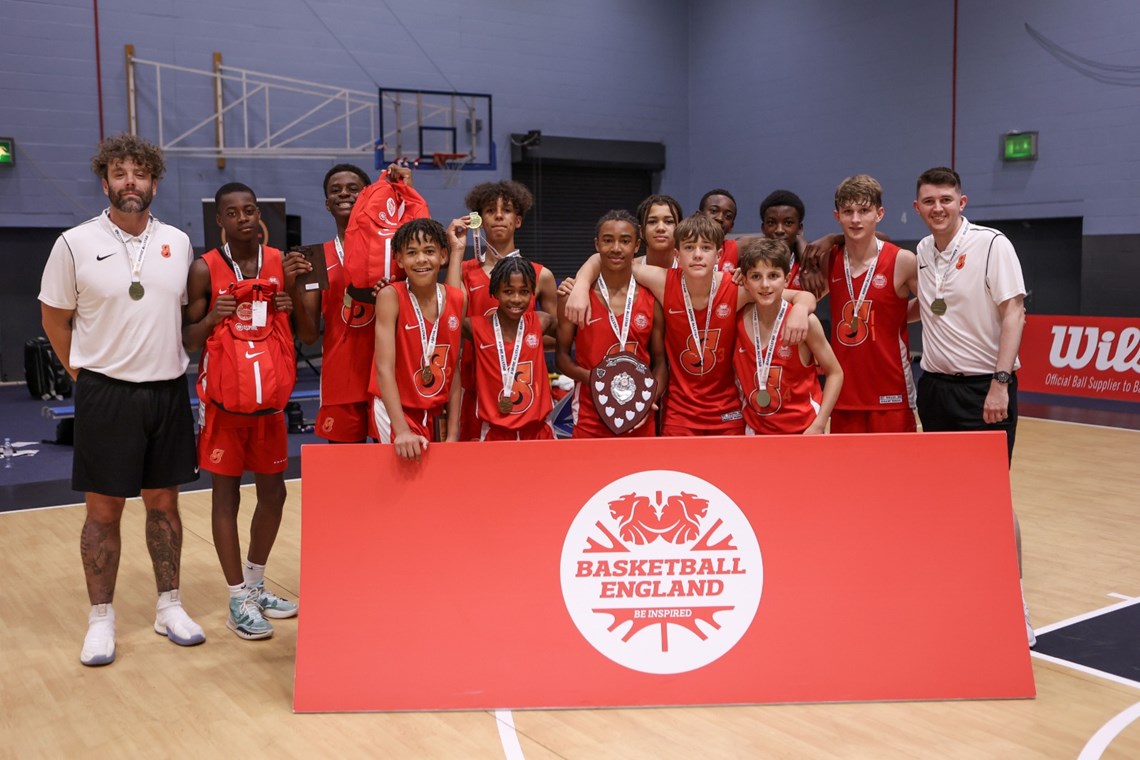 .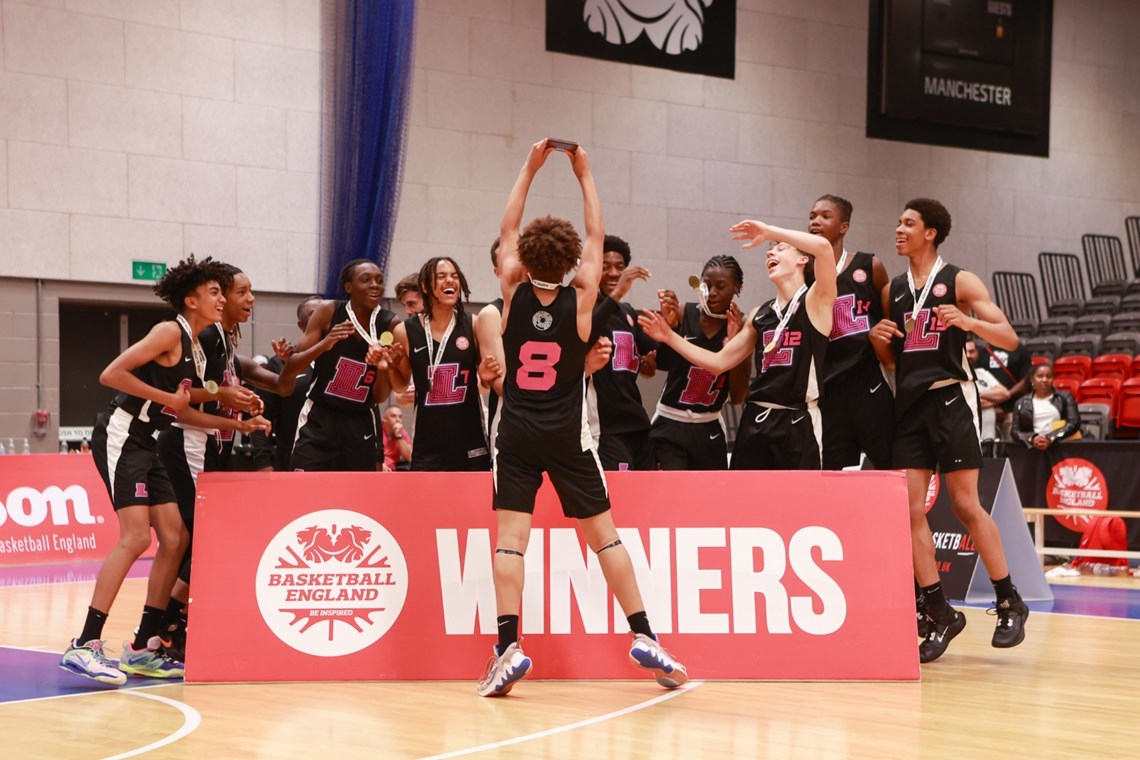 .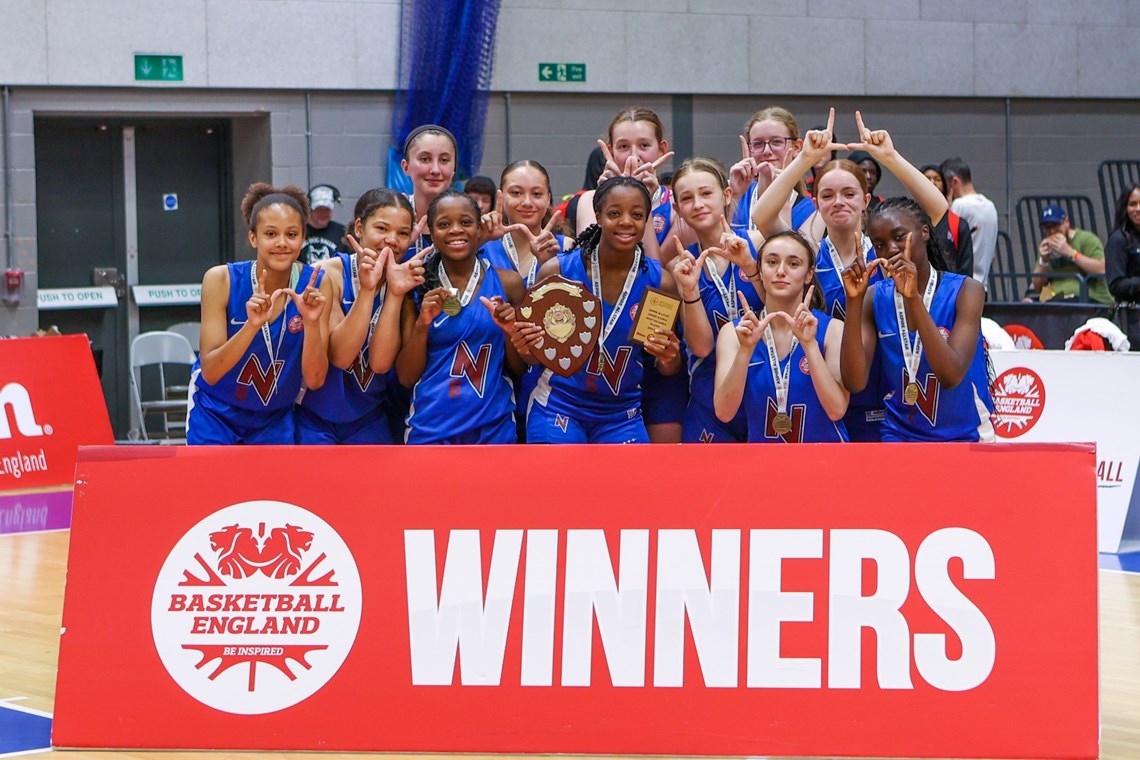 .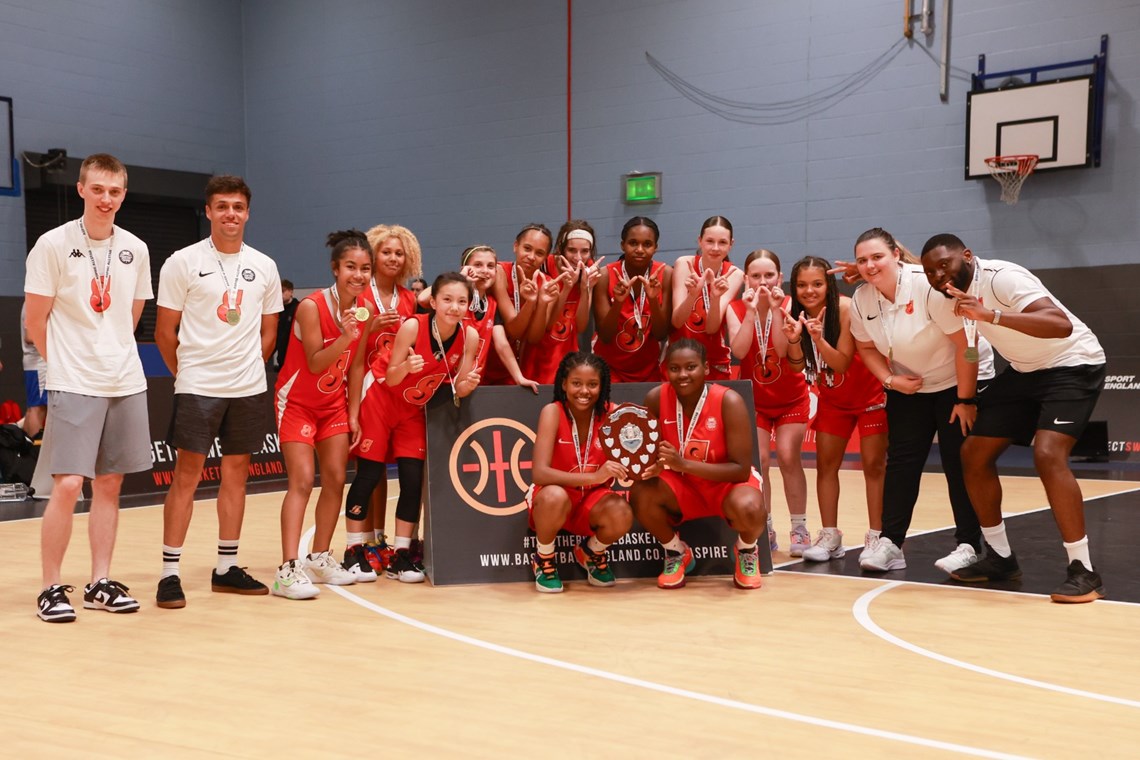 All-Star 5s
U13 Girls
Chantelle Okoli - South
Sytira Smith - South
Salma Bakari - London
Denaya-Jade Anderson - Central
Mojan Malek - North
U15 Girls
Summer Wilson - South
Athena Thompson - Central
Neve Rugette - London
Irene Oboavwoduo - North 
Anya Williams - North
U13 Boys
Khyal Brooks - Central
Matthew Akintolu - South
Emmanuel Onwuneme - South
Raejuan Ruddock Williams - London 
Ege Cakmakkaya - North
U15 Boys
Kelvin Aigbogun - North
Jakub Bobkowski - North
Oskaras Visockas - London
Emmanuel Ahamefule - London
Tristan Curran - South
shooting competition winners
U13s Girls: Sophie Lau (South)
U15s Girls: Summer Wilson (North)
U13s Boys: Jayden Toppin (South)
U15s Boys: Seth Payne (South)
Results