Liam Jefferson had one standard for the Great Britain U20 Men's coaching staff as they prepared to fly out to North Macedonia.
The Loughborough Riders coach is a long-time sneaker-head, with a particular fondness of Jordans - and he wanted to stand out on the sidelines, just like the team does on the court.
"I didn't have too much room to pack much sneaker heat for this tournament, which a couple of players commented they were disappointed about," Jefferson revealed.
"But I did manage to convince (head coach) Krumesh Patel and (fellow assistant coach) Chris Bourne to drop the smart shoes and grab a pair of Jordans so that we have a staff sneaker. We definitely have the most heat on the sidelines, that's for sure."
And while Jefferson, one of the assistants to Patel in Skopje, is bringing the heat on feet, his side are certainly bringing it on the court as well, with wins over Austria and Hungary in Group B coupled with agonising losses to Portugal and Luxembourg.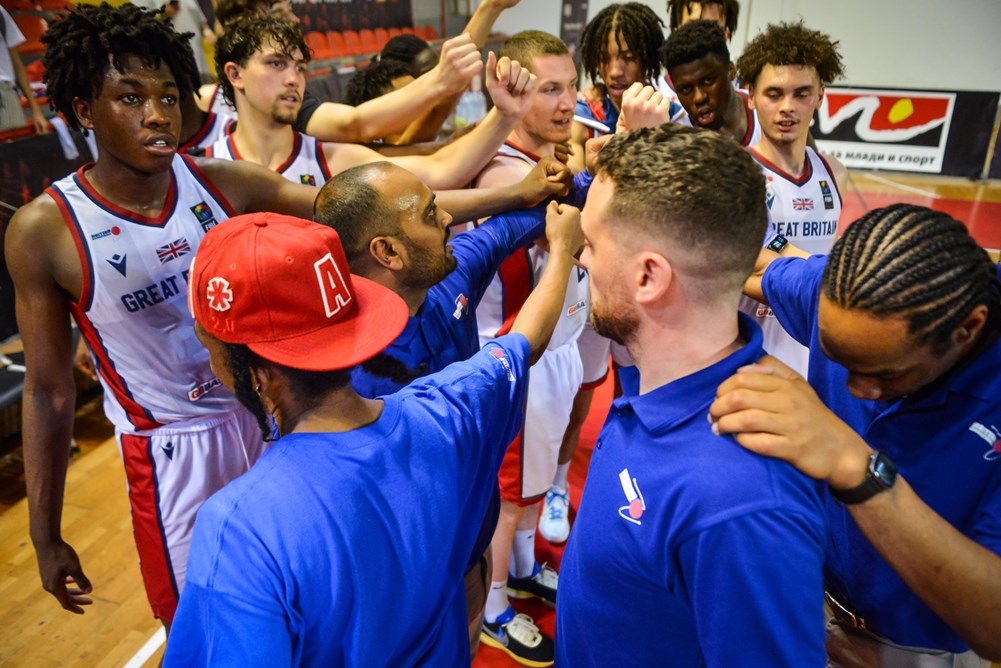 With a squad where half of the 12-man roster aim to return next year, a 2-2 record has been good enough for second place in Group B, earning a quarter-final tie on Friday against the hosts, North Macedonia.
Jefferson believes that this experience will bode well for them now and going into next summer.
Among the talented group comes several players currently at NBL level with Victor Ndoukou and Lane Campbell of the Loughborough Riders, Joseph Buchanan at Manchester Magic, Bristol Academy Flyers duo Louie Tucker and Callum Smart, along with Dijarn Russell-Walters, suiting up for the Nottingham Hoods, all in the mix.
"The group have been great so far," he says. "We have a real mix of players with the 20s as some are returning from the US, whether that be NCAA D1 schools or prep schools, and others coming from the NBL and EABL pathways.
"We had a number of withdrawals during the identification phase, which has opened up opportunities for other players, and they have really grasped them. Energy in the camp has been good, and as players adjust to the physicality and pace, we're starting to see some real stand-out performances."
It is a chance for the players to shine on the international stage as seven players make their Great Britain debut, but it is also an opportunity for Jefferson himself. Already an England U18 assistant and the head coach of the GB Maxibasketball 35+, he gets the chance to grow as a coach.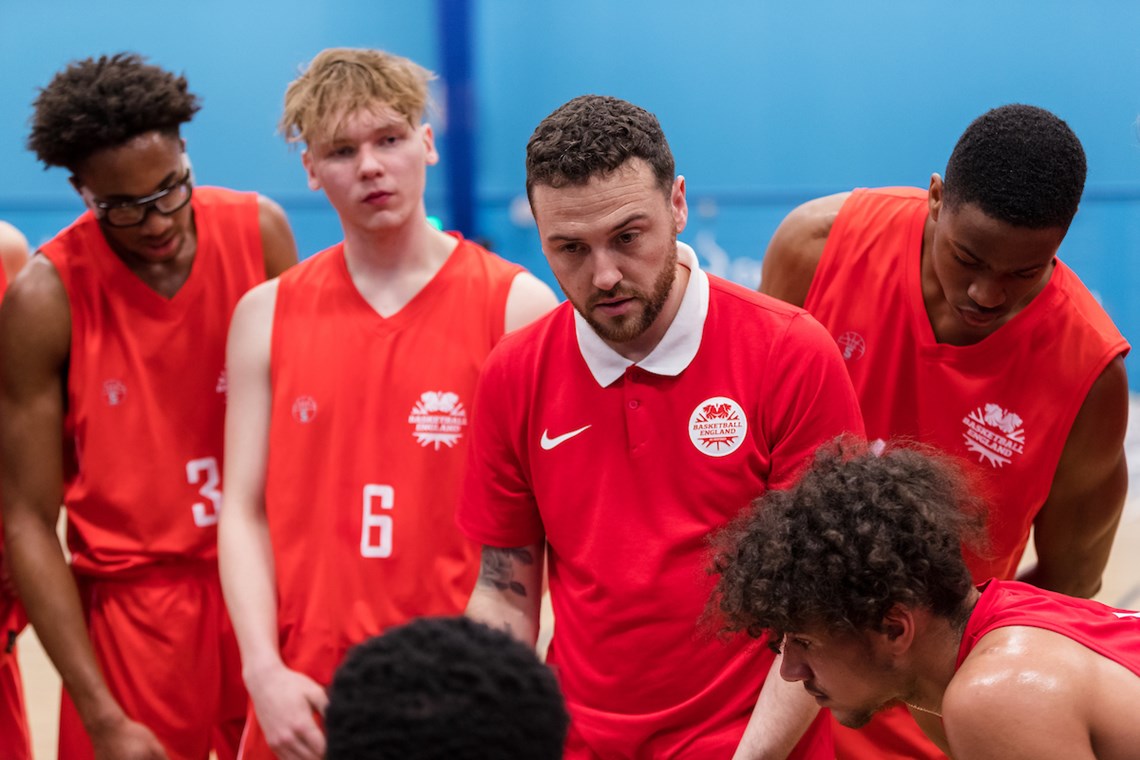 An ambition to coach this age group – the final stop for a junior before moving to the senior ranks – Jefferson has been mentored by British basketball coaching legends in Mark Jerram and Jesse Sazant and has plans to grow into the role when the European Championships are in the rearview mirror.
Jefferson led Loughborough Riders II to a league-best 14-2 in the NBL Division Three Midlands section but fell in the first round of the playoffs to Manchester Swarm.
"I'm hoping that the experience of a European Championships will stand me in good stead to hopefully secure a full-time coaching role in the not-too-distant future," Jefferson said.
"A big reason for me wanting to pursue coaching over the past two, three years has been wanting to leave the game in a better place than I found it and helping players to achieve their own aspirations, whether that be on or off the court.
"What better way to be able to do that than in the highest possible level outside of international senior basketball, by helping to prepare these guys for taking that next step.
"It's been great to coach alongside Krumesh; despite both working within the same programme, we haven't been able to work with each other all that much in the past. I think we, along with Chris Bourne, all compliment each other well and bring something a little different to the table that's really helped this group."
Subscribe to GBBasketball.tv to watch all Great Britain action live.
Words: John Hobbs
.

Join Basketball England for free. Whether you have a Supporter Account as a fan, follower, enthusiast or advocate, or a Full Account and have paid for a licence to play, coach or officiate in competition, you can be part of the basketball family.
Basketball has the power to change lives. Our #GameTime campaign aims to raise awareness of the positive impact that basketball can have on people no matter who they are or where they are from.
.