Over 4000 participants played 3x3 this summer, as part of Basketball England's 3x3 Legacy Project following Team England's medal successes at Birmingham 2022. 
BE invested Sport England funding in the development of 3x3 across England, focusing on the West Midlands as part of the Commonwealth Games legacy, but also giving other regions the opportunity to access the funding. 
3x3 Legacy Fund Activation Packages were then distributed to clubs and organisations to facilitate events in 2023. 
Tournaments were held in London, Kent, Northamptonshire, Birmingham, Lincolnshire, Staffordshire, Manchester, Essex, Dorset, Shropshire and in many more county towns and cities, bringing the total number to 55.   
Commonwealth Games Legacy Project Manager Rosa Dakin said: 
"We wanted to capitalise on the attention and energy surrounding 3x3 basketball post the Commonwealth Games success and engage with as many people as possible. 
"Through Sport England's investment, we have been able to support a whole summer of 3x3 playing opportunities and are hugely grateful for all those individuals, clubs and organisations who used their activation packages so effectively.  
"In 2022, our Team England men and women showed a wider audience the vibe of 3x3 and participation has been on the ascendancy ever since. Our work to date has been a great start in increasing playing opportunities in the format and getting people active. This is the first milestone in the realisation of a legacy from Birmingham."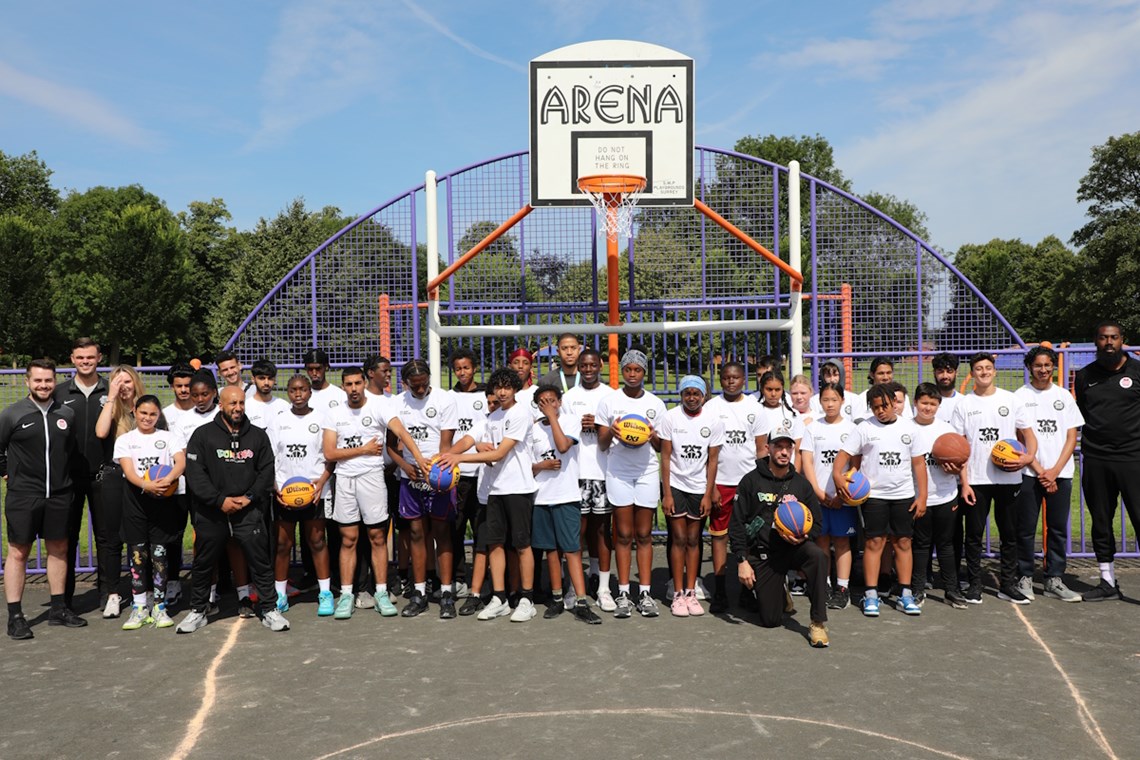 Recognise the importance of 3x3 in community cohesion 
Concord Youth Centre in Birmingham hosted a 3x3 tournament in July, which was supported by the Mayor of the West Midlands Andy Street and gold medallists Orlan Jackman and Myles Hesson.  
Youth worker Jordan said that many young people joined in from different communities across the city and demonstrated great sportspersonship. 'representing themselves with grace'. 
The winners on the day were Team Triple Threat and Concord Clippers 
"A special thank you to all the dignitaries that attended," said Adill Hadi BEM, senior youth worker at Birmingham City Council.
"Their support and presence contributed to a broader understanding of grassroots sports and enabling new and existing connections. We recognise the importance this has, and the added value it brings in strengthening future working opportunities and wider community cohesion, and access to sporting opportunities."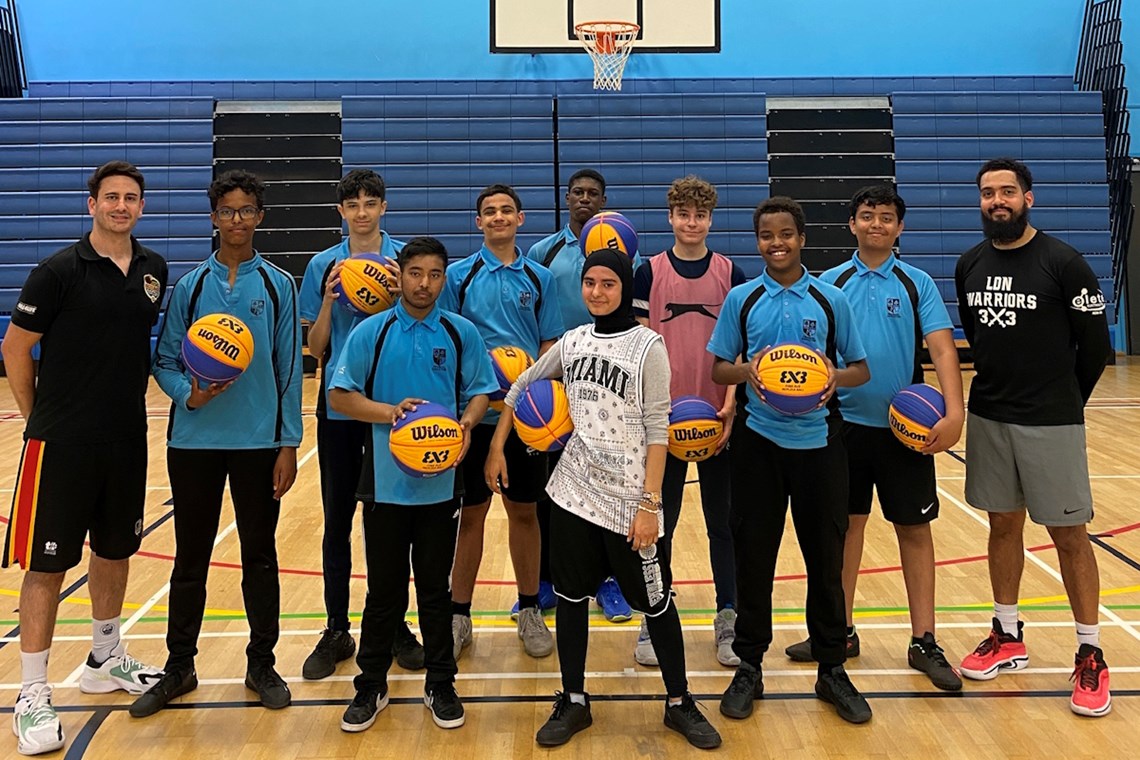 Fun and accessible basketball 
Over in Tower Hamlets, London charity GG3x3 ran 3x3 coaching opportunities at Mulberry Stepney Green and Morpeth secondary schools to over 60 pupils.  
Martin Dyan, founder of the GG3x3, said he used the funding to provide free coaching to schools that didn't have a basketball programme in place.  
"I wanted to give an opportunity to school kids that may have not been offered structured basketball to show them how fun and accessible it is. 
"By the end of the sessions the kids not only knew 3x3 basketball but wanted to have more coaching. We played them at the end of the four weeks and built a solid rapport. The teachers were incredibly engaged and thankful too."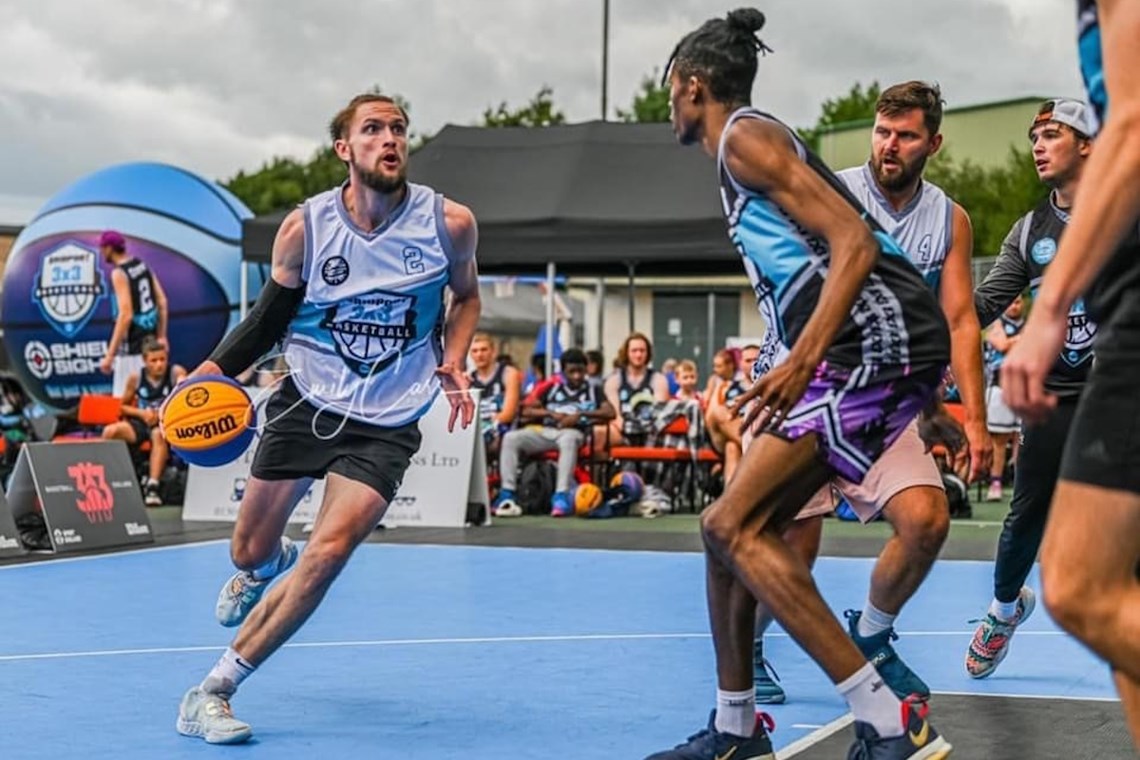 A new record in Bridport 
Bridport 3x3 is the south coast's annual premier 3x3 tournament and this summer saw 146 basketball games take place across its senior and junior competitions. A new record for the event.  
Highlight for organiser Craig Sorrell was the women's final. 
"The atmosphere around it was electric and both teams were fighting every single second, exchanging bucket for bucket right until the final buzzer," said Sorrell.  
"It could have easily gone either way, but it was the lights out shooting from MVP Eve Shadrick who claimed the win for Spartans Black." 
Bridport's winners were:  
U12s' Winners - Bandits B (Weymouth)  
U16s' Winners - Plymouth Pirates (Plymouth)  
Women's Winners - Spartans Black (Exeter)  
Men's Winners - B-Town Royals (Bournemouth)  
By March 2024, BE aims to have engaged over 10,000 participants in 3x3 through 160 playing opportunities.
.
.