NBL referee Aniisa Kabuye wants to break boundaries and is aiming to be 'the first Black female FIBA referee in Europe'.
"Representation is something I think about when I am refereeing because basketball is such a male dominated sport," said Kabuye.  
"There are not that many level three female referees, let alone referees of colour as well.
"I recently found out that there are only a few active referees in FIBA Europe and none of them are women. 
"My aim is to be the first Black female FIBA referee in Europe. I want to push boundaries and be a role model for the next generation of female referees.
"Referees are needed, so I think the more people see people that look like them it may draw them to refereeing or officiating."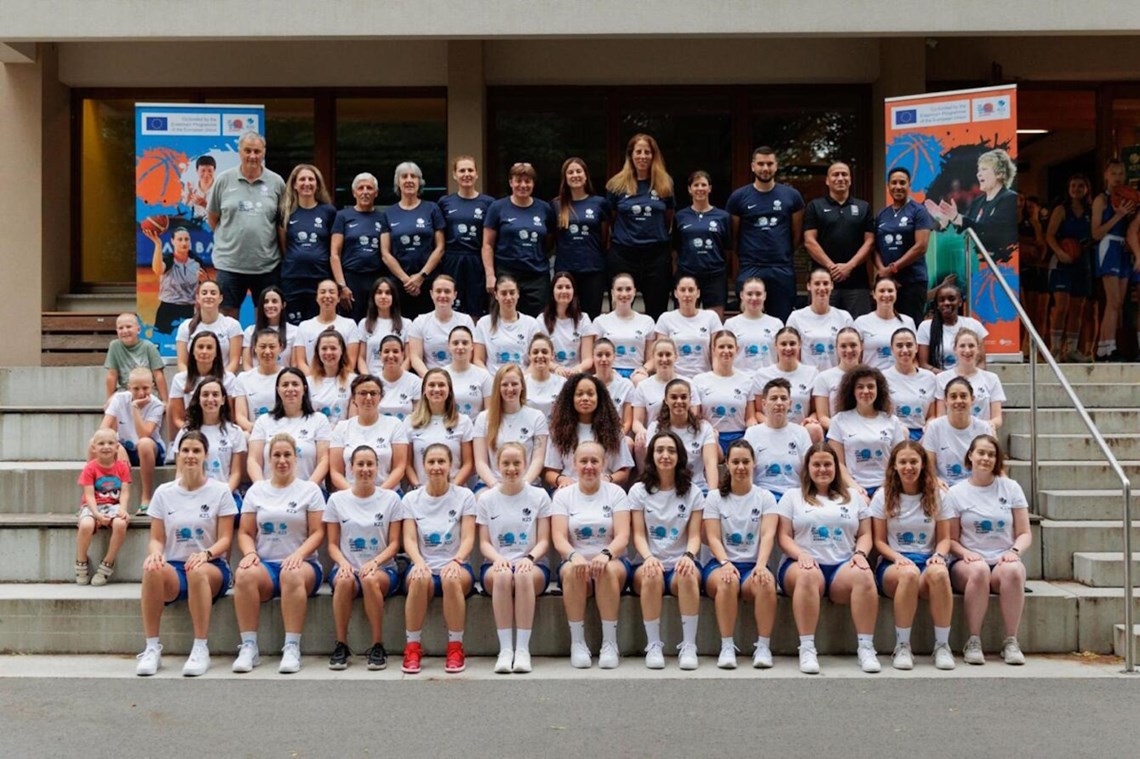 Slovenian summit
In July, Kabuye, who is from Battersea, London was selected to attend the 16th edition of FIBA's Women's Basketball Summit in Slovenia, in order to, she says, 'work on her craft'.
Part of FIBA's Women in Basketball strategy, the summit paired a cohort of coaches and referees with elite level instructors for clinics, practical sessions, and group work.
"We worked on a load of different things, including watching game tape to understand certain calls, such as the block charge call, and three-person mechanics," she said.
"There were active FIBA officials there and some of them had just done the World Cup, so it was good to hear their journeys and what it's like to referee on the big stage.
"I just want to get a deeper understanding of the game. Officiating is a completely different to playing. You're thinking a lot more and you must be more aware of what's going on around you, as well as be able to lead a crew and communicate/break down why you make certain calls to players and coaches."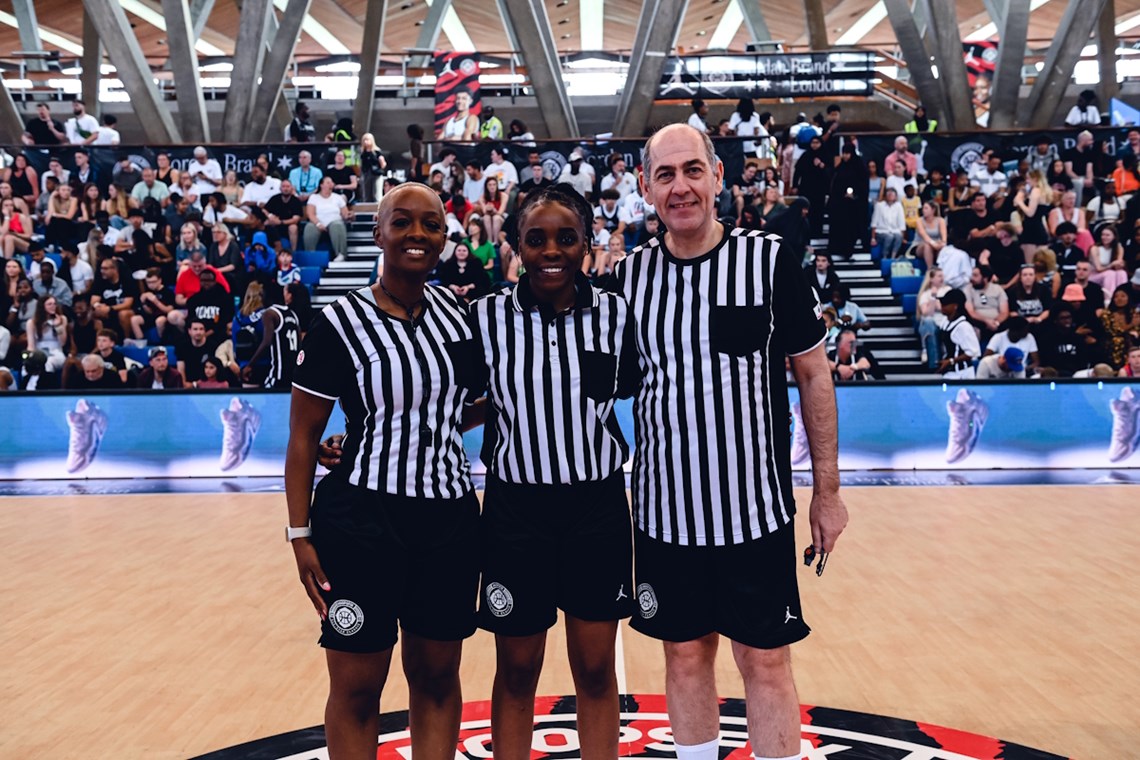 Being a mum and a referee
Kabuye started her officiating journey at 19, when she started on the table, eventually completing her level three qualification. After that, she moved to the court and now holds a level three in refereeing too.
A mum, the 27-year-old has also been able to pick up a few pearls of wisdom from Kate Unsworth – who spoke to BE this year about balancing motherhood, full-time work and being a professional basketball referee in Europe – to understand the realities of being a FIBA licensed ref and a mother.  
"She said to try and find a balance, like not over committing yourself and working on key things such as fitness, ie passing the bleep test for both the men's and women's fitness thresholds. Basically, to be a great [FIBA] referee, you need to work hard but in balance with your commitments."
.
.
.