GB Maxibasketball is seeking players and coaches as the organisation targets medals at the the 2024 XII FIMBA European Championships.
GB Maxibasketball is a national teams programme for male and female players aged 35+ to 55+ years of age and is part of the Basketball England Talent Pathway.
A series of one-day training camps for veteran ballers recently took place at the Nottingham Wildcats Arena, with 120 male and female players taking part.
A final set of open trials takes place next month, as the various squads for next year's finals take shape and Sadie Mason MBE, GB Maxis Programme Director, is calling on players and coaches – especially females – to get involved.
Mason said: "It was awesome to see so many players in Nottingham and especially great to see former BBL player Errol Seaman back on court with our 45+ players, as well as Greg Modzelewski, former Newcastle Eagles player, who, along with his brother Mark, travelled from the USA to join trials for our GB M55+ squad.
"We are particularly keen to attract more women, especially former national league and international players in the 45+, 50+ & 55+/60+ categories. We are aiming to get onto the medal podium!"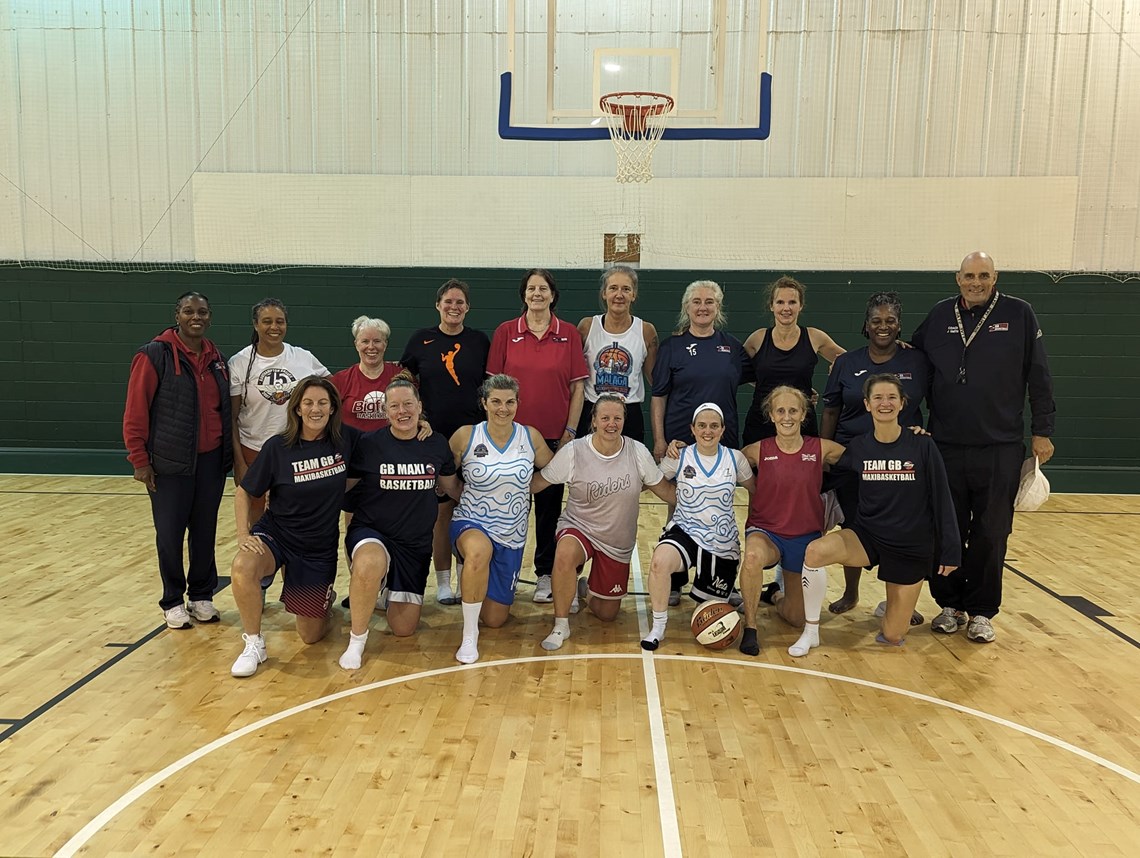 Calling all coaches
"Due to an increased number of GB teams, we are preparing for the Euros, we are also seeking several more coaches.
"They will be joining some great colleagues – the likes of BE Aspire coach Caroline Charles, England juniors coach and Sporting Equals Coach of the Year nominee Ruth Eytle, GB juniors and London Lions coach Liam Jefferson, London Cobras' Mike Martin and Birmingham's Stephen Barnes, who are all developing and supporting the GB Maxis National programme.
"It's a great platform for experienced and aspiring coaches alike. Please contact us with your coaching CV, if you are interested in getting involved and representing GB at next year's Championships in Italy."
Trials
11/12 November, Nottingham (Men)
25/26 November, Sheffield (Women)
The FIMBA European Championships take place in Pesaro, Italy in June 2024.
If you are interested in taking part or want more information, click the button below.
.
.