Birmingham 2022 Commonwealth Games 3x3 Gold medallist Orlan Jackman had a Golden Gateway plaque unveiled in his honour at Finsbury Park basketball courts.
The London basketball star, who's originally from Hackney, won England's first ever basketball Gold alongside his teammates Myles Hesson, Kayne Henry and Jamell Anderson in the inaugural 3x3 competition at Birmingham 2022.
He was joined by Mayor of Haringey Councillor Lester Buxton and BE Head of Talent and Performance Steve Bucknall for the unveiling.
Golden Gateways
Team England's Golden Gateways initiative celebrates the athletes who won Gold at Birmingham 2022 by installing a commemorative plaque at a location relevant to their route to glory.
Jackman nominated Finsbury Park basketball courts as the place where his sporting journey began, and which has made him a stalwart of British basketball, winning numerous titles and individual honours in the British Basketball League and in the National Basketball League, as well as overseas in Portugal and Germany.
Teammate Myles Hesson had his installed at Nechells Wellbeing Centre in his hometown of Birmingham, while Jamell Anderson has his at the Nottingham Wildcats Arena and Kayne Henry nominated London Greenhouse Pioneers Basketball Club for the initiative, with Pioneers Club Secretary Patricia Fairclough OBE calling Henry 'a proven role model for basketball'.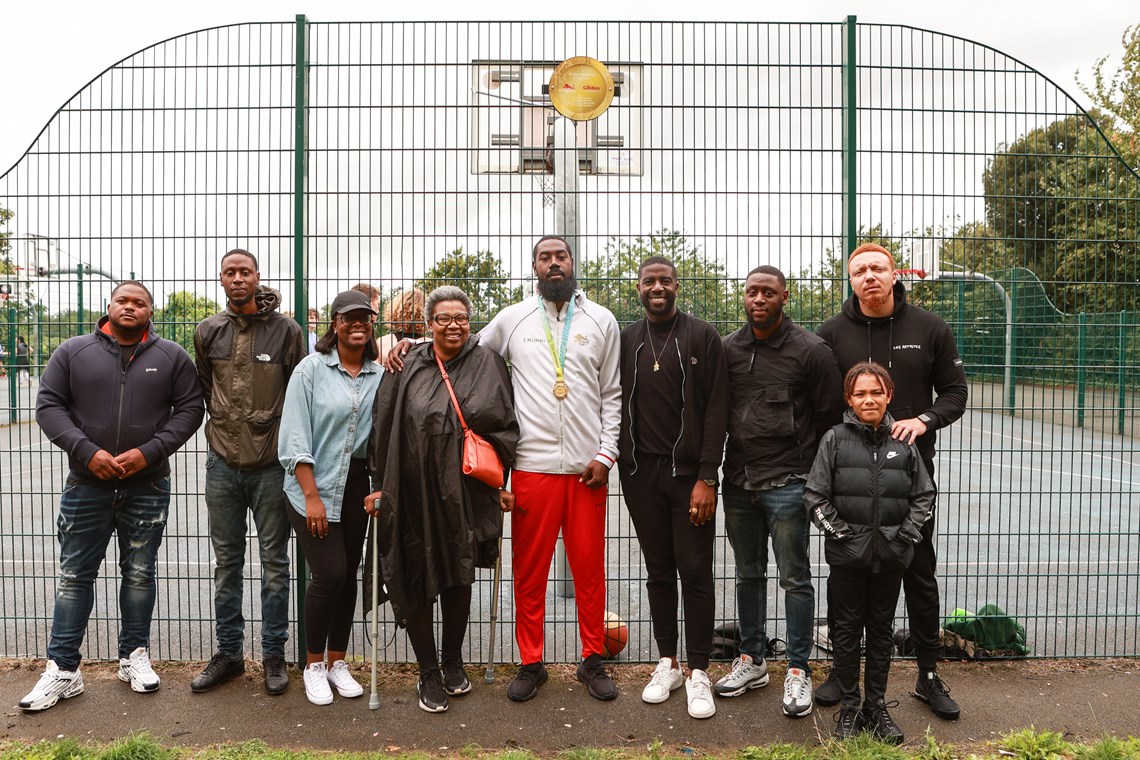 Jackman said:
"It is a real honour to have the support of the Mayor and Haringey Council in installing my plaque at the place where I grew up playing basketball.
"As a teenager, Finsbury Park was my second home, and my friends and I would play ball here whenever we could and for hours on end. These courts really are the foundations to my development as basketball player and the man I am today. Without Finsbury Park, there is no Commonwealth Gold medal.
"Last summer was a joyous occasion for me and my teammates, not only because we took the title, but we showed the Commonwealth and Britain that this country is a nation of basketball players. I hope this plaque inspires the next generation and serves as a reminder that basketball matters and changes people's lives in London and across England."
Councillor Lester Buxton, Mayor of Haringey, said:
"I am delighted to have been invited to join Orlan Jackman for the plaque unveiling in Finsbury Park. Orlan is not just a terrific basketball player, but a true ambassador for the sport, and it's fitting that he is now honoured with a plaque in Finsbury Park where his basketball journey began.
"I hope this inspires future generations to take up the sport – and bring home more medals for England."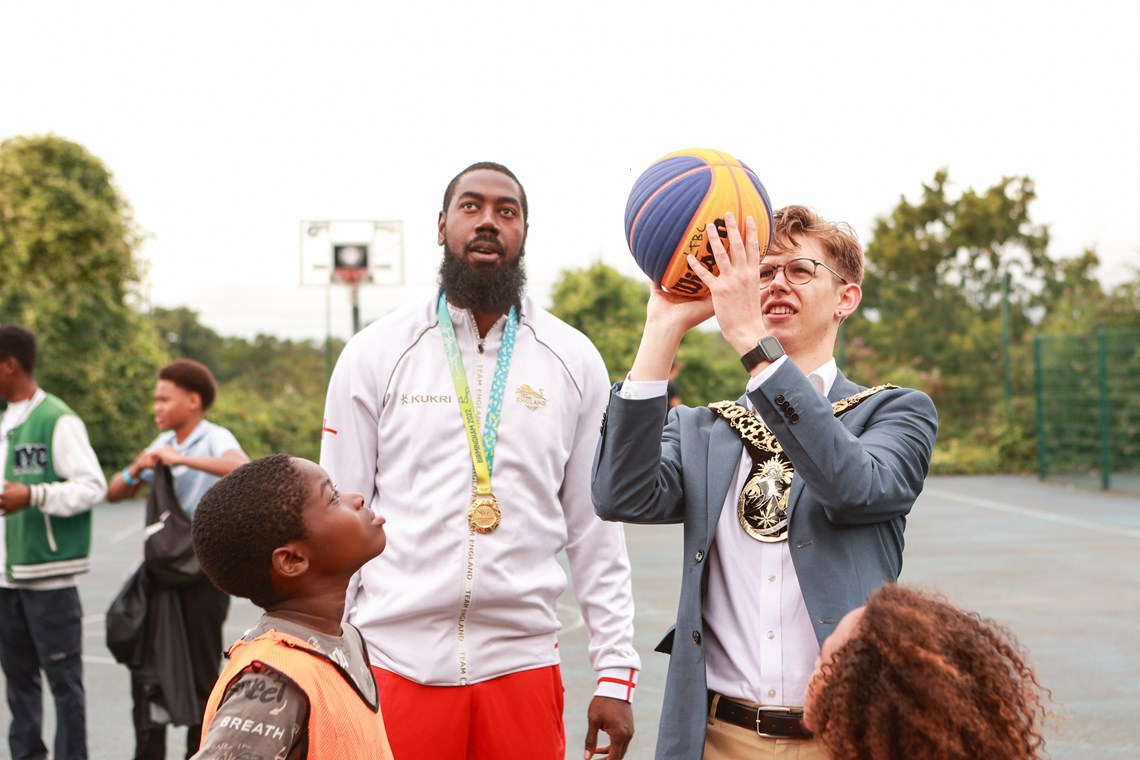 Clutch assist
3x3 – the quicker, short-format of basketball – was the jewel in the crown of last year's Commonwealth Games, with Smithfield in Birmingham playing host to an unforgettable 3x3 tournament, which also saw England's women - Hannah Jump, Chantelle Handy, Cheridene Green and Shanice Beckford-Norton - complete a triumphant night for England with a hard-earned Silver medal.
England Men beat Australia 17-16 in the final of the 3x3 competition, with Hesson scoring a dramatic overtime winner to seal Gold. Jackman contributed four points to the cause and a clutch assist to Hesson so he could sink the dagger and secure the victory.
Since his success, Jackman has been helping to administer Basketball England's 3x3 Legacy Fund, which aims to engage over 10,000 participants via 160 playing opportunities and educate 180 activators in the next 13 months.
See gallery below