Basketball England is running a competition for members to win copies of a brand new book from Jeff Benedict.
To coincide with the release of LeBron, a critically-acclaimed biography of one of basketball's most iconic stars, BE have teamed up with publishers Simon & Schuster to give away five copies to lucky members.
Charting James' rise from the streets of Akron, Ohio to the very top of the sporting world, the biography is earning rave reviews and is not to be missed.
To capture LeBron's extraordinary life, Benedict conducted hundreds of interviews with the people who were involved with him at different stages of his life. He also obtained thousands of pages of primary source documents and mined hundreds of hours of video footage.
Destined to be the authoritative account of LeBron's life, LeBron is a gripping, inspiring and unprecedented portrait of one of the world's most captivating figures.
To get your hands on a copy, all you need to do is fill in the form below! But act fast, the competition closes at 11:59pm on Wednesday 24 May 2023.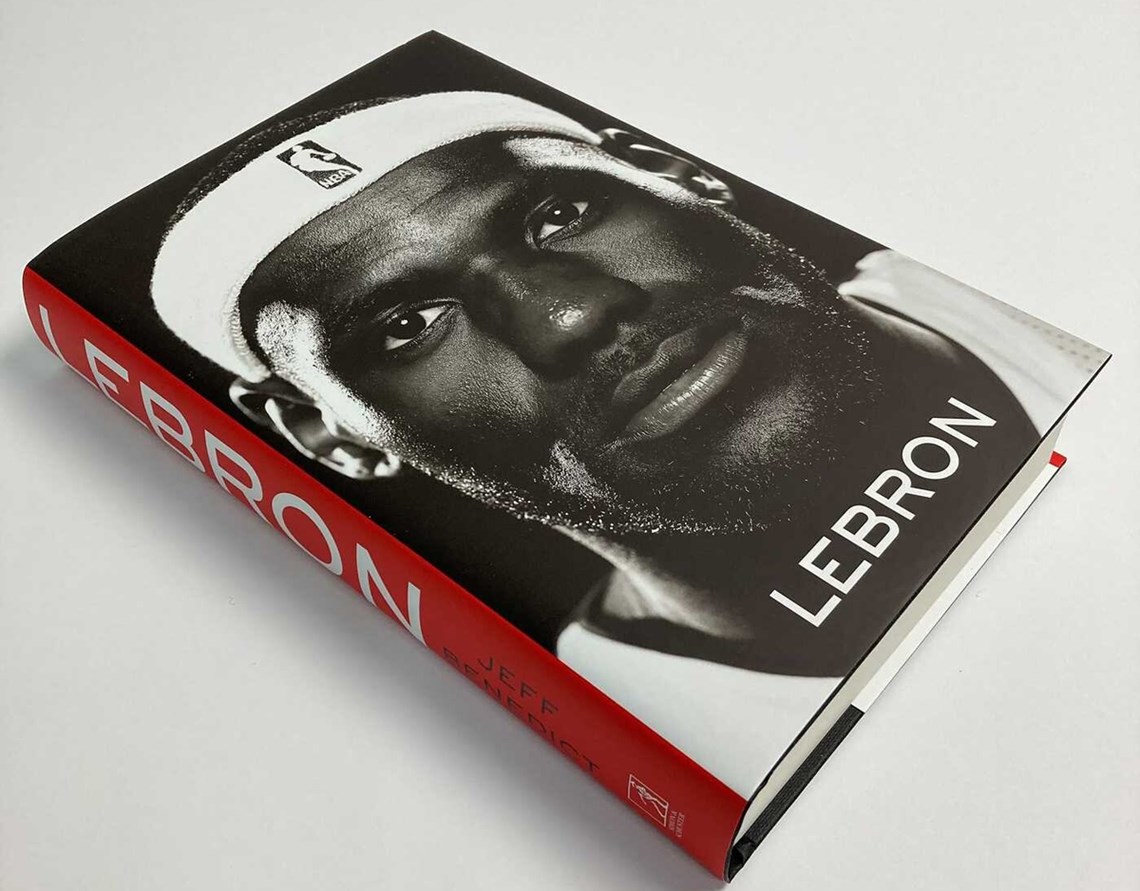 From the publisher:
"This is the first definitive biography of basketball legend, LeBron James.
"LeBron is unquestionably the greatest basketball player of the 21st century. But how did he go from lost little boy living in a public housing project in Akron, Ohio to becoming one of the most successful athletes of all time, bringing success to the Cleveland Cavaliers, Miami Heat and Los Angeles Lakers?
"To tell his epic story, author Jeff Benedict has done exhaustive research, digging through thousands of pages of primary source documents, articles, books and hundreds of hours of video footage. He's also conducted hundreds of interviews with the people who were intimately involved with LeBron from the beginning of his life to the present. He shows the initial slow rise of a star that suddenly transformed into a speeding comet during his senior year of high school. It is a unique and unmissable insight into one of the world's greatest athletes."
To enter, BE members can fill in the form below, including their membership number, and then answer the question provided correctly.
If you're not already a Basketball England member, you can become one for free in just a few minutes using the button below. 
This competition is now closed.
.

Join Basketball England for free. Whether you have a Supporter Account as a fan, follower, enthusiast or advocate, or a Full Account and have paid for a licence to play, coach or officiate in competition, you can be part of the basketball family.
Basketball has the power to change lives. Our #GameTime campaign aims to raise awareness of the positive impact that basketball can have on people no matter who they are or where they are from.
.