The Future Stars youth tournament returns at Brunel University, London from 1-3 September for one of the strongest editions.
The England U18 Men's team will take part alongside European junior powerhouses Zalgiris Kaunas, Stella Azurra Academy and Porsche BBA Ludwigsburg, who are regular participants of Euroleague's ANGT.  
Back after an enforced layoff because of COVID-19 for the first time since 2019, the tournament, which is hosted in partnership with Basketball England and is sponsored by Always Ballin, will also feature London United, with a team that will include the club's Academy players and a selection of leading young players from Greater London.   
It will be accompanied by an International Coaching Clinic which will take place on Saturday 2 September and will allow UK-based coaches to become familiar with the most up- to-date trends in developing young talent.   
Spectators can attend the game for free and no ticket is necessary. The tournament will have live stats and the final will be streamed on basketcantera.tv.
Full updates throughout the event will be available via the Future Stars Instagram page, and on Twitter as well.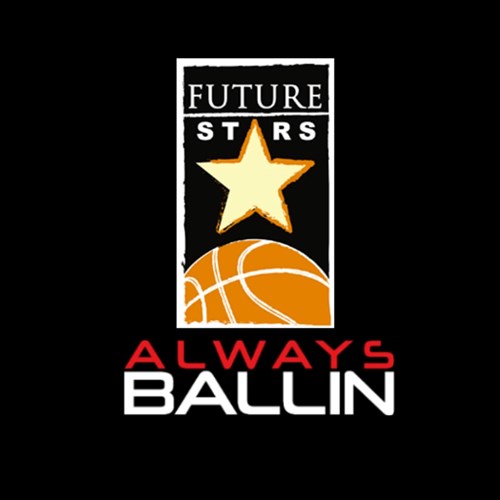 Steve Bucknall, Basketball England Head of Talent and Performance, said:  
"Future Stars is the best domestic youth tournament in our country and has been for a number of years, ever since I coached in the first Future Stars event.  
"Our increased awareness of providing elite players with better competition opportunities is a key strategy in developing our emerging talent. We want to accelerate the growth and learning of tactical skills, technical and mental robustness required by our players so they can win big games at the Euros.  
"The emphasis at the Future Stars event has always been the development of our aspiring coaches and the athletes and this year will be no exception. Throughout my extensive years as a player and coach from UNC, the LA Lakers and European leagues, I have experienced that better performers only get better by being in environments which push their boundaries and test their ability to handle pressure. The Future Stars tournament has always provided us with this type of environment."  
Jack Majewski, Director of Future Stars, said:  
"It is incredibly exciting for us to restart Future Stars after the COVID-19 break especially bearing in mind the line-up of teams that we have assembled. We have three European powerhouses competing against the best talent in England which is the only way to develop UK-based players. In terms of quality of junior European basketball this tournament is unrivalled in this country."   
International Coaching Clinic  
The Future Stars International Coaching Clinic will take place on Saturday 2 September 2023 at Brunel University.  
The clinic will be dedicated to the coaching and development of young players and provides a platform for coaches with a proven track record across Europe to share the secrets of their success. The clinic will be led by experts with extensive experience in elite-level competition including Euroleague ANGT.  
The clinic will feature:  

Tautvydas Šležas: Head Coach at the European powerhouse Zalgiris Kaunas junior programme and has an extensive playing career in the top divisions in Lithuania, Austria and Spain (Bilbao). Coach Slezas is widely credited for the development of young Lithuanian prodigies such as Edgaras Ulanovas and Marius Grigonis. In addition to his coaching duties, Tautvydas also works as a studio analyst commentating Betsafe -LKL.

 

Germano D'Arcangeli: One of the most experienced Italian coaches specialising in junior basketball. His leadership allowed Stella Azzura Academy to become one of the leading centres of development for young players in Europe and a perennial participant in the Euroleague ANGT. In 2018, Stella Azzura finished second in the entire competition losing to BC Lietuvos Rytas in the final.

 

Daniel Garcia Tapial: He has 10 years experience of working across all ages of junior programmes at European superpower Real Madrid. Daniel was the assistant coach on the winning ANGT team on numerous occasions. In his coaching career, Daniel has worked with current NBA megastars such as Luca Doncic and Usman Garuba.

 
Emma Chambers, Director of Future Stars, said: 
"We are extremely proud of the Future Stars event which not only provides a platform for the best European junior talent to compete against British-based players, but also incorporates the International Coaching Clinic, which provides a much-needed opportunity for UK based coaches to gain knowledge from those with a proven track record on the international scene. 
"For this year's edition we have assembled speakers unrivalled in their experience in developing talent and working at the highest level of European junior basketball."  
The International Coaching Clinic will run from 9am-1pm alongside the Future Stars International Tournament and all delegates will have the opportunity to watch the international coaches in action on the afternoon of the clinic.  
The Coaching Clinic is suitable for aspiring coaches at every level, the cost of the clinic has been set at £60 per delegate which includes a commemorative coaching board and T Shirt.