Great Britain face Serbia for a place in the Women's EuroBasket quarter-finals on Tuesday (8pm).
It comes after an agonisingly close defeat to Germany (62-61) in their final group game left them third in their group and needing a win in the knockout game to progress.
A closely-fought encounter with the Germans saw GB make a fast start to Sunday's game – arguably their best of the competition so far – outscoring their opponents 38-29 in the first half.
Coach Buceta's side were varied in their attack through the half, with scoring on the interior led by Temi Fagbenle, Kristine Anigwe and Ire Ozzy-Momodu, as Sydney Wallace and Kiki Herbert-Harrigan were key protagonists from the perimeter. Fagbenle finished with a game-high 18 points, followed by Anigwe who contributed 14 points and 10 rebounds on the day.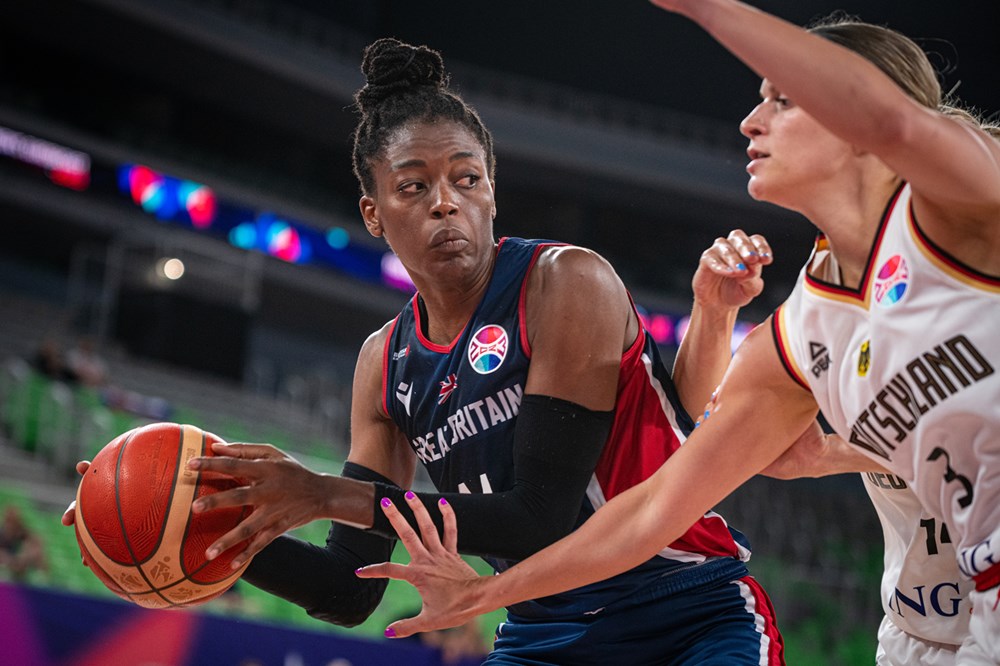 But after the interval, the Germans used an 18-0 run to come back into the contest and take control, with vital three-pointers from Temi Fagbenle and Kristine Anigwe keeping GB close going into the fourth.
With the lead changing multiple times in the final period, both sides had a chance to seal the win in the dying seconds of the game. GB did well to secure multiple stops in the last two minutes that gave them a chance at the game-winning bucket, but the Germans held on and secured the win and second place in the group.
Watch Great Britain v Serbia LIVE on GB Basketball TV.
.
,