It was heartbreak for Great Britain as they lost 64-62 to Sweden in their opening FIBA Women's EuroBasket qualifier in Manchester on Thursday night.
Holly Winterburn led GB with 18 points on 3/7 shooting from three-point land with Temi Fagbenle adding a double-double of 13 points and 10 rebounds as GB began their campaign with a loss.
"I think there's positives to take, but we have to look at the negatives," Winterburn said.
"In the second half, we couldn't score and we went away from what was working in the first half. We have to be better defensively, we can't give away that many rebounds.
"But we get to play them again and we only lost by two so there's positives to take."
Klara Lundquist paced the Swedish attack with 18 points and 10 rebounds as they out-rebounded their counterparts 46-30, including 21 offensive boards.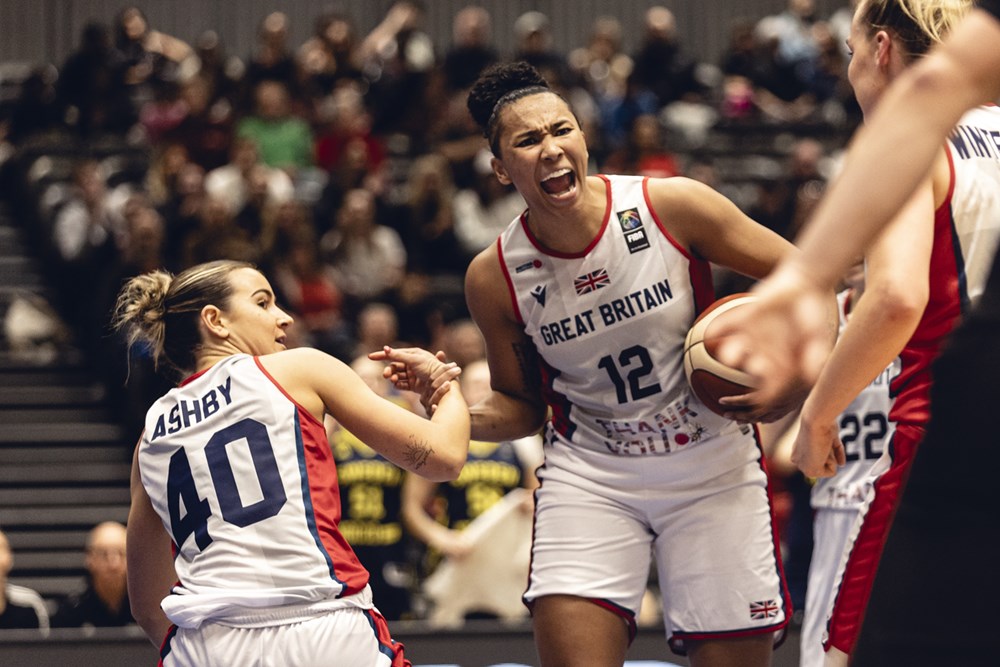 "It was a pity that we were not able to win this game," said GB head coach Chema Buceta.
"Sweden, though, I think understood our defence and in the second half they played brilliantly and we couldn't stop them. We changed to a zone defence in the last six minutes and we came back, but credit to Sweden.
"However, I am happy with the performance of the girls on court today."
After a mini blip in the first possession, Great Britain raced to an 11-0 run while their patient yet suffocating defence forced Sweden into missing ten straight attempts.
But being the smaller team, GB gave up eight offensive rebounds in the first period, and those second chances put Sweden back into the game, and a lay-up off a steal from Lundquist put her side back into the lead in the final 30 seconds.
The hosts were not behind for long, thanks to a mid-range jumper from Shequila Joseph, but as the first-quarter buzzer sounded, neither team could be separated at 18-18.
With the hosts looking to ignite that same form they found in the first quarter, they looked to someone to step up.
One of the GB debutants, Sam Ashby, began international life with a three-point play followed by a defensive stop as the Leicester Riders player looked at home within the first minute of being on.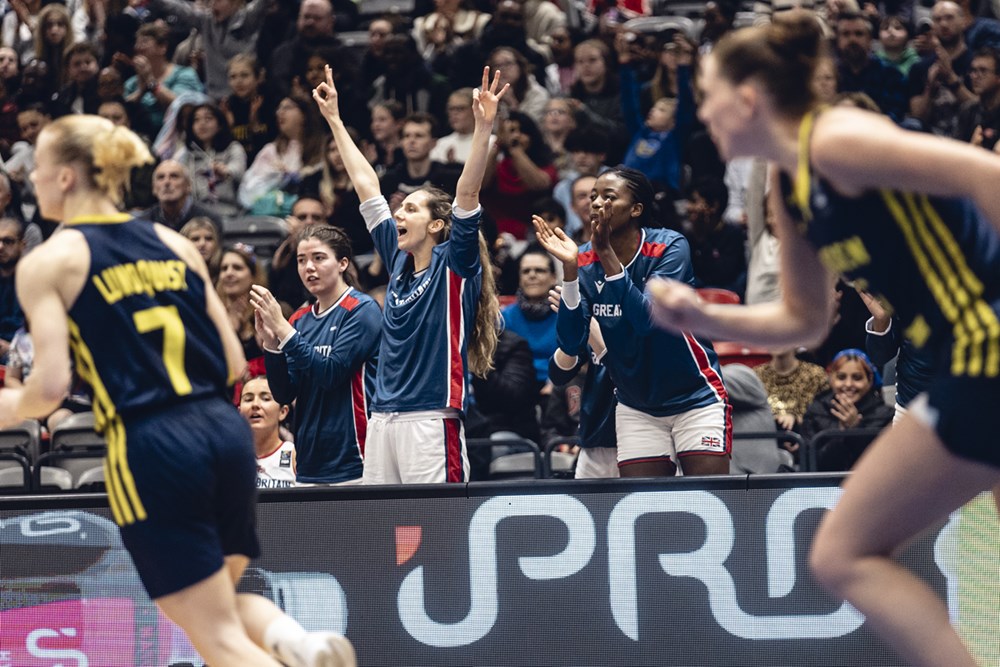 However, as the second period wore on, Sweden were in a groove, getting baskets underneath plus two quick-fire three-pointers from Lovisa Hjern to put the visitors 35-28 ahead with 2:08 left in the half.
Trailing 35-31 going into the third quarter but still shooting a respectable 41% from the field, there was still a lot of promise from Great Britain in front of the NBPC crowd.
And with 4:54 left in the third, they witnessed a highlight three from Fagbenle to tie the game at 43-43.
Sweden though were able to retain their advantage going into the final period, with point guard Lundquist proving to be a menace on 11 points.
However, with the energetic Lundquist sitting on the bench in the fourth, Elin Gustavsson led the charge as GB could not register a score for the first three minutes.
Fagbenle finally unlocked the combination to the basket inside, followed by a trademark triple from the returning Chantelle Handy to narrow the gap to 56-53 midway through the fourth.
However it was a case of whatever positive spell GB put together, was halted by Sweden, and despite Winterburn's circus three-pointer to give the hosts hope in the dying seconds, it was the visitors who prevailed.
Great Britain now will regroup before their next game on Sunday away to Estonia.
.
.