The Jr. NBA is back with schools invited to express their interest in being involved for the 2023/24 season. 
Following another brilliant year, the Jr. NBA league returns for 2023/24 with more opportunities for children in years 7 and 8 to represent one of 30 NBA teams and win a coveted Jr. NBA Championship Ring.
Last year's competition saw 720 schools and over 11,000 children competing across the country, making it the largest Jr. NBA league in the world!
Heading into its tenth year, the Jr. NBA Basketball England league facilitates schools to compete in a regular season before the top schools in each conference proceed to an elimination playoff.
The final four schools in each league play in the Jr. NBA Finals to be crowned the league champions.
Once again the league remains free to enter and includes a free Jr. NBA kit
How to enter
The Expression of Interest (EOI) process for the Jr. NBA 2023/24 season is now open! To submit your EOI and see the list of 21 leagues available for the coming season, please click the button below.
There is a short form to complete where we ask that all EOIs are made within the same submission. Please only submit an EOI for leagues you 100% intend on joining, should your submission be successful.
Notes on completing your EOI
It is not necessary to enter your website address or company name

Please upload a copy of your school logo into the relevant field

Please do not register more than one team per competition

Double-check to ensure your staff contact details are correct

.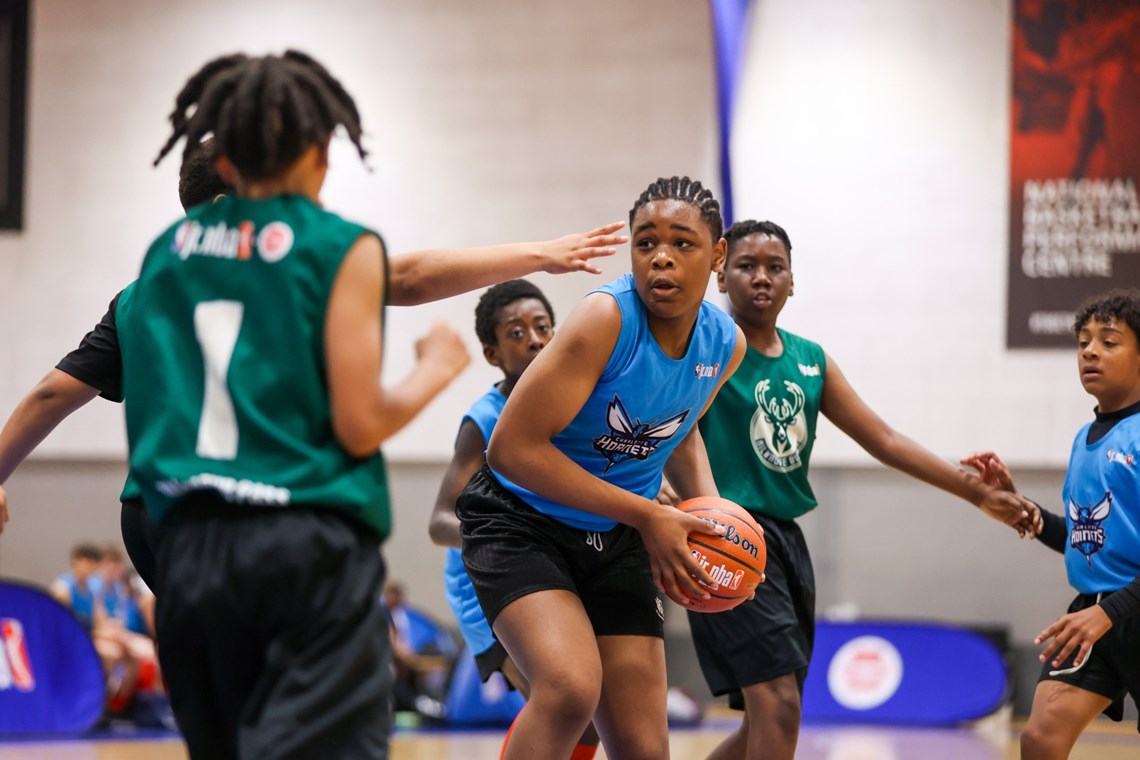 As always, the Expression of Interest is purely to notify us of your wish to be involved in the Jr. NBA league this season.
Your submissions will be taken into consideration against geography logic and available capacity as we place schools into six divisions of five cluster schools.
The EOI window will be open until early September, but act fast to avoid disappointment!
For previous entrants, we will prioritise those schools who completed a high percentage of their fixtures and submitted waiver returns during the 2022/23 season. If you have waiver returns to submit from last season you can still do so – please refer to the information sent out previously and reach out to us if you require any help.
You will be notified in due course with regards to your respective place(s) so please do bear with us while we do the work required to set up the leagues behind the scenes.
If you have schools local to you that you think would enjoy the entering the Jr. NBA leagues this year, please do share this message with them.
The league remains free to enter and includes a free Jr. NBA kit. It is planned that 2023/24 will follow the standard season format of seven rounds (Four regular season fixtures per school, plus playoffs and finals).
Following the excitement from this year's Finals events we can't wait for next season, and seeing which schools are drafted to each NBA franchise!
For more information on the Jr. NBA programme, please use the buttons below.
.