The 2023 KitKing Trophy Final between Hemel Storm and Worthing Thunder will take place on Saturday 11 March (2pm) at Surrey Sports Park.
The game, organised in partnership between the NBL Division One Men's clubs, Surrey Sports Park and Basketball England, will be the culmination of an exciting series of contests which saw the competition progress through group stages to the quarter and semi-finals.  
Hemel beat Reading Rockets in their semi while Worthing saw off last year's winners Derby Trailblazers to claim their final places. 
Both finalists are currently unbeaten in NBL action, promising a highly competitive showpiece game. 
Tickets are on sale costing £8 (children), £12 (concessions), £16 (adults) and £30 (courtside).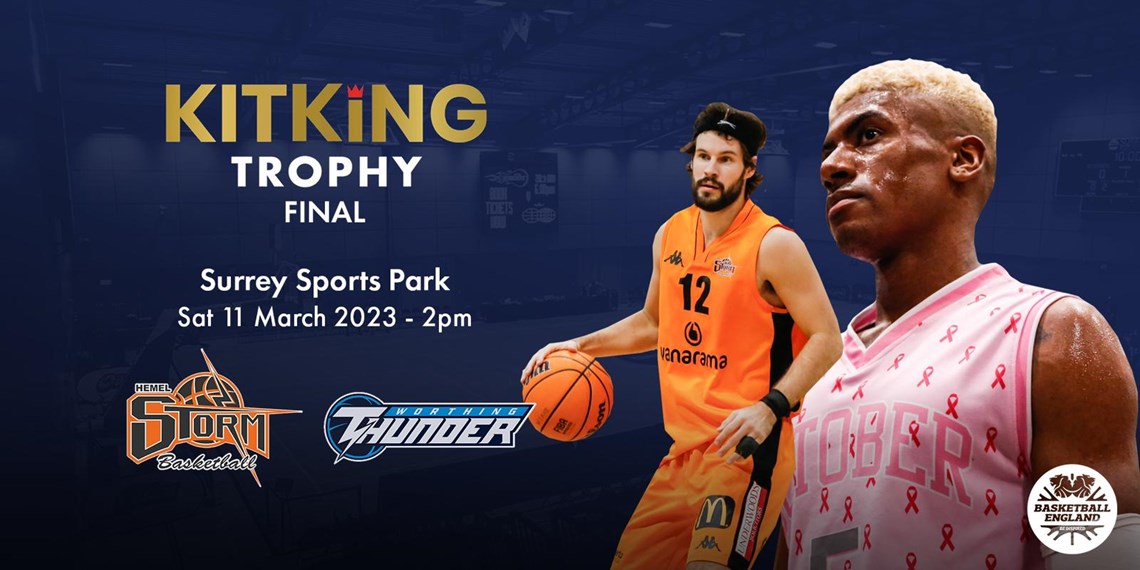 .
Surrey Sports Park Managing Director Gavin Baker said: 
"Surrey Sports Park is extremely proud and excited to be hosting the 2023 KitKing Trophy Final. The Sports Park is home to the Surrey Scorchers and we are known for our fantastic atmosphere and home support, so to welcome two clubs who are also renowned for their great support in what looks set to be a breath taking final, we couldn't be more excited." 
Tim Brown, chair of the Men's Division One Group, said: 
"We are extremely grateful to Surrey Sports Park and the Surrey Scorchers for hosting the KitKing Trophy Final. I would like this opportunity to thank the sponsors KitKing for their invaluable support. 
"This final is going to be quite special with the top two unbeaten teams in the league going head-to-head. Both teams have incredible support and that will make it a great atmosphere. Get your tickets early because this one is going to be a cracker!" 
About KitKing 
KitKing are in their first year of sponsoring the Trophy. KitKing have been supplying winning team wear to NGBs, professional clubs and grassroots clubs throughout the UK, Ireland, Europe and beyond since 1992.  
They are the UK's leading teamwear specialist with 30 years' experience in teamwear across, across more than 25 sports including basketball. 
*This article was first published in December 2022.
.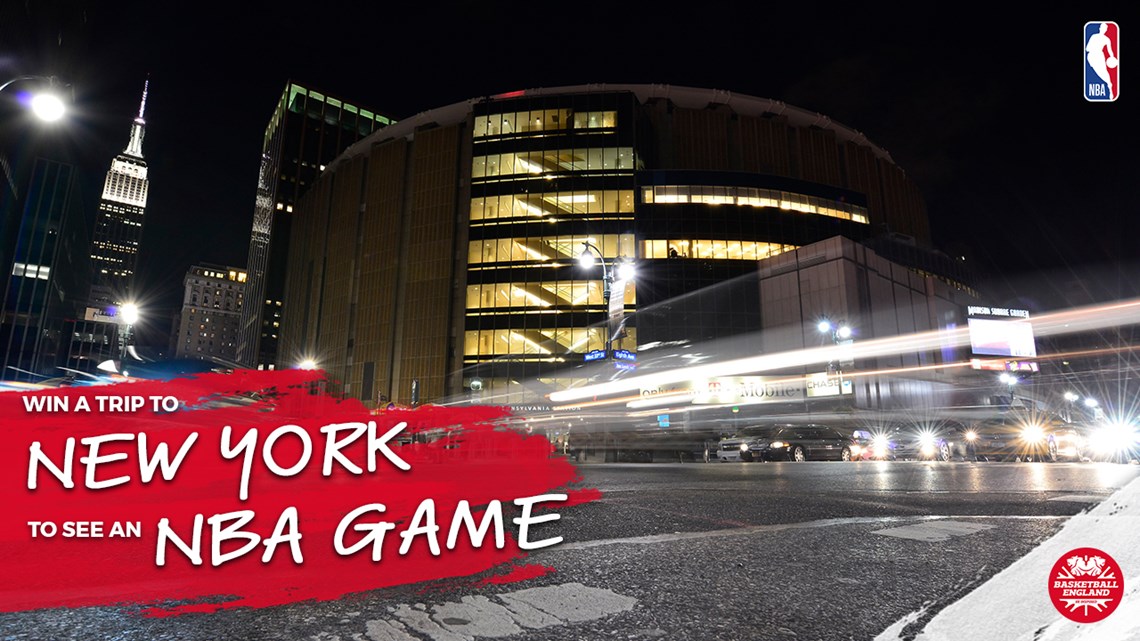 Join Basketball England for free and win a trip to New York City, courtesy of the NBA.
Whether you have a Supporter Account as a fan, follower, enthusiast or advocate, or a Full Account and have paid for a licence to play, coach or officiate in competition, you can enter our prize draw.
Basketball has the power to change lives. Our #GameTime campaign aims to raise awareness of the positive impact that basketball can have on people no matter who they are or where they are from.
.
.