London Lions claimed a WBBL and BBL Playoff double at the O2 London, beating Leicester Riders in both finals.
The Lions women beat the Riders 57-41 to complete a clean sweep of all WBBL domestic honours - league, Cup, Trophy and Playoffs. 
Holly Winterburn and Kat Snytsina did most of the scoring damage, but Taylor Murray scored 10 points in an MVP effort thanks to being all over the court and fighting for loose balls.
GB great Azania Stewart played her final game for the team before retirement and said: "This was so special for me. I've given a lot to the game, and it's given a lot to me. I'm really happy to finish in London, in front of my fans, in front of my city. It's a big time for me."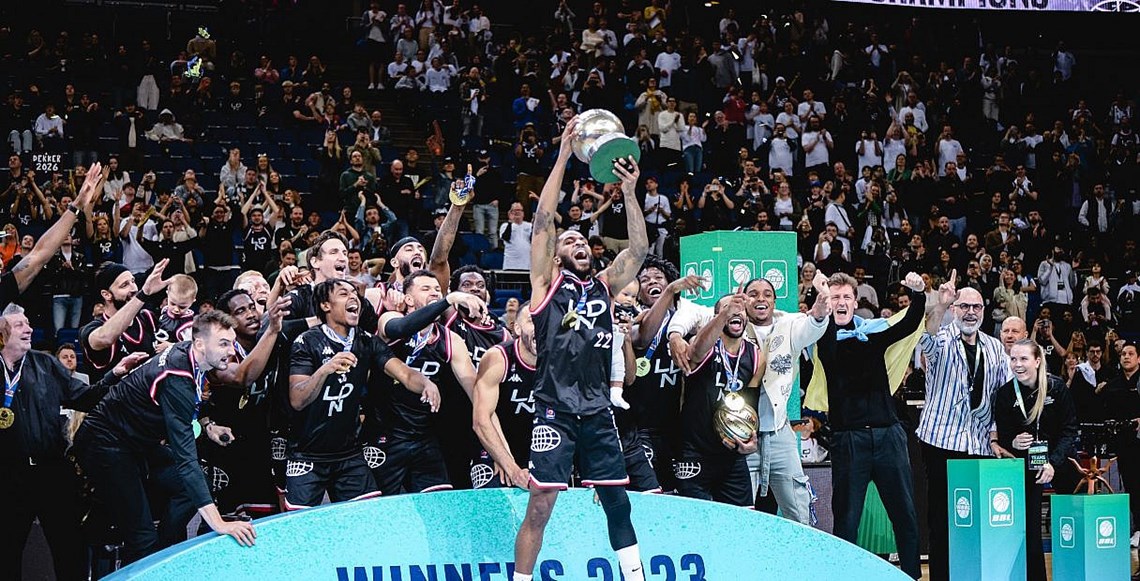 The Lions men completed the domestic treble as an 88-80 victory over Leicester with the club's first BBL Play-off title.
A rematch of last season's final that didn't disappoint in terms of excitement, particularly in the final two minutes where the Riders battled from a 16-point deficit to bring it to within five with 1:18 remaining.
But for Rob Paternostro's men, that was as close as it got as London were able to ice the game at the foul line to complete the domestic hat-trick.
Jordan Taylor and Aaron Best both led London with 15 points with the former dishing out seven assists to claim the MVP award.
"It's been amazing I think a lot of guys in our position chase NBA and EuroLeague but for me, I can honestly say this has been the most special, because you get to build something not only in the country but this is the most at home I have felt," Taylor said.
.

Join Basketball England for free. Whether you have a Supporter Account as a fan, follower, enthusiast or advocate, or a Full Account and have paid for a licence to play, coach or officiate in competition, you can be part of the basketball family.
Basketball has the power to change lives. Our #GameTime campaign aims to raise awareness of the positive impact that basketball can have on people no matter who they are or where they are from.
.