One of Manchester's most celebrated basketball stars, Georgia Anderson, is banking on her home city to come together to will the GB Women's team to two victories and a place at EuroBasket 2023.
Coach Chema Buceta's side returns to the North West for their first games in Manchester since November 2021 – and Jones is eager for a capacity crowd to welcome the team home and help them bag wins over Estonia (9 February, 7:30pm) and Portugal (12 February, 4pm) at the National Basketball Performance Centre.
"Manchester always has a brilliant atmosphere," Anderson said.
"It's my home so it was always extra special for me to play there, and it is still special for me now even though I'm not playing to see these huge events coming to the city.
"The crowd is really into it, the city loves basketball, and when its full there is an incredible atmosphere there which will help the team do what they need to do on the floor.
"The city has become a home for the women's team and for women's basketball over the years, so it is really nice to see the place I've grown up in develop into that. I'm looking forward to being a part of the atmosphere as a fan this time and seeing what the team can achieve."
'I always loved playing in Manchester'
While Anderson herself won't be suiting up for her country this time as she is pregnant, the Mancunian has fond memories of decisive fixtures at Belle Vue after she and the team handled to must-win games in 2018 to qualify for Women's EuroBasket 2019.
"We were quite fortunate in that the lead up to that window had seen a lot of us spend a lot of time together for the Commonwealth Games," the veteran point guard said.
"I remember how positive we all felt going into a decisive window, which obviously helped us.
"I always loved playing in Manchester as well, much more than I did playing anywhere else, and I'd had a good run in the team over the last few windows so was finding my role, feeling really confident, and that came out in my performances as much as it did for the team. It all lined up at the right time for us, I think, to do well.
"The team this time obviously don't have that lead-in time that we did, but they've shown a lot of progress in this campaign and the future is really exciting for the group so I'm hopeful that they can get the results they need in these two games."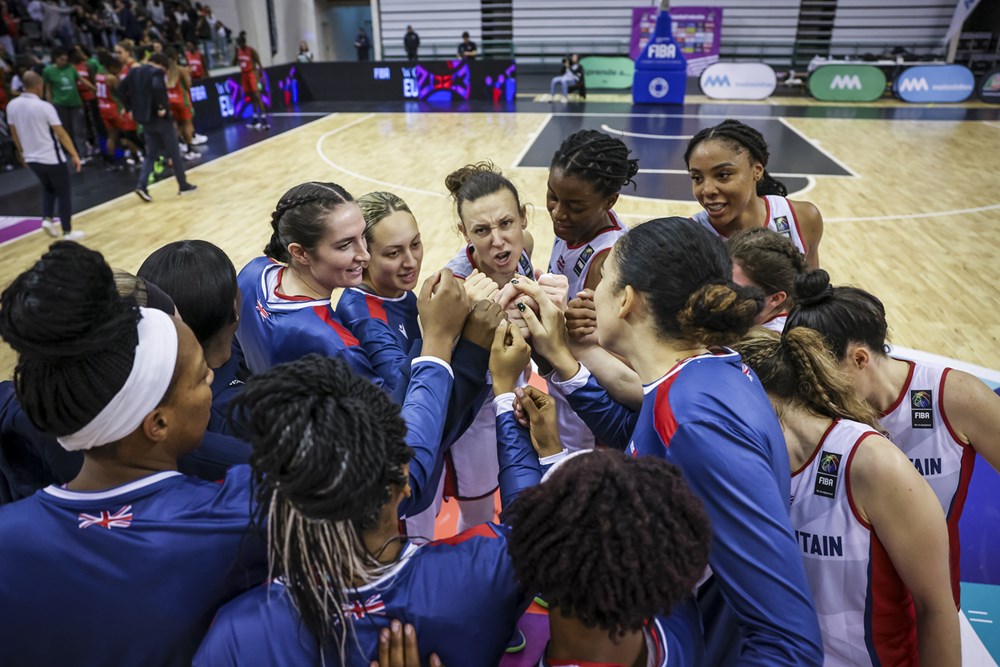 'Chema knows how to make everybody feel at their best'
Buceta spoke with pride about how much the team has progressed throughout the campaign, but Anderson is his management of their mentality and approach to big games is also vital.
"One of his biggest strengths as a coach is making sure the mentality of the team is right and that everybody is positive throughout whatever it is we're experiencing. He'll make sure everybody is believing and is positive.
"The mental side of the game is extremely important and he understands that as well as anyone. Whether you're playing two minutes or 40, he knows how to make everybody feel at their best from the players to the staff and allowing them all to express themselves and feel confident.
"Everybody knows the task at hand, and he'll make sure everybody feels as ready as they can do to tackle that task and hopefully the results we need will follow.
"There are a lot of fresh faces in the group and they're on the right path, for sure. They'll get better every time they play together and they're a group of great players so they have what they need to be successful – it just takes time, because international basketball is so different to club basketball.
"Kennedy (Leonard) did a great job last time, and it was nice to see her back. Holly (Winterburn) has been exciting to watch since she was 14 so every time you see her prove what she's capable of its really good to see. She's had a brilliant season in the WBBL and in Europe.
"Shanice (Beckford-Norton) is another one who is very, very exciting to watch, and she's gaining confidence every time she steps on the floor. Those three don't look out of place in that position, they're natural there, capable of coping with the pressure and only going to get better, so it is very exciting, and there's so much more talent coming through too."
Get tickets
Get your tickets to support Great Britain in EuroBasket 2023 Qualifying action in Manchester as they take on Estonia and Portugal by clicking here.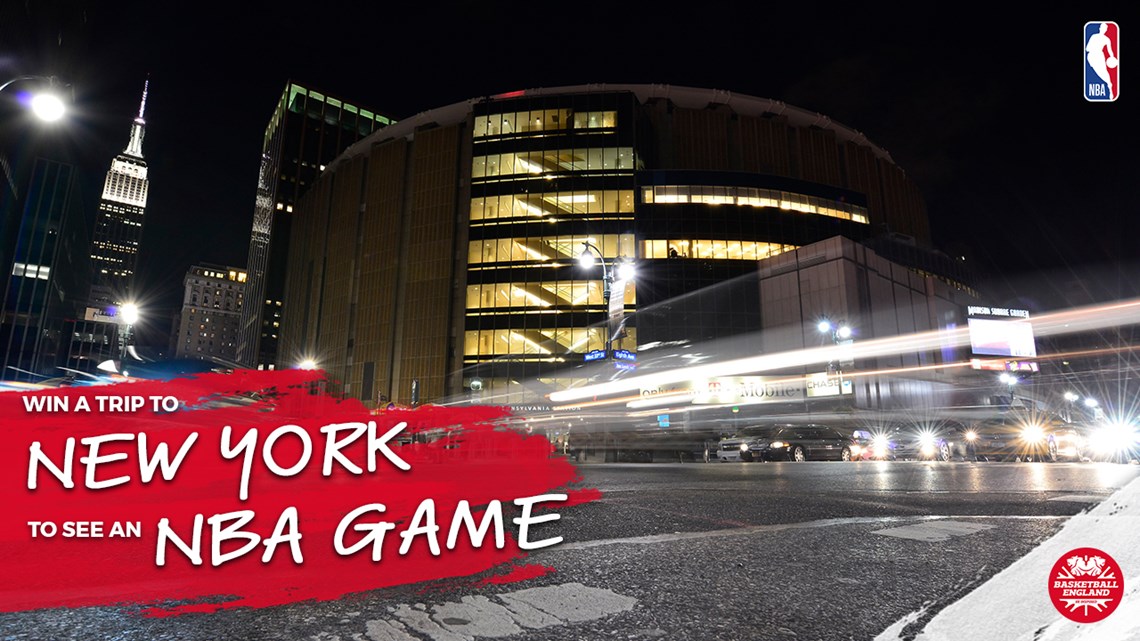 Join Basketball England for free and win a trip to New York City, courtesy of the NBA.
Whether you have a Supporter Account as a fan, follower, enthusiast or advocate, or a Full Account and have paid for a licence to play, coach or officiate in competition, you can enter our prize draw.
Basketball has the power to change lives. Our #GameTime campaign aims to raise awareness of the positive impact that basketball can have on people no matter who they are or where they are from.
.
.