An unmistakable presence the length and breadth of the country, Patricia Fairclough OBE has been involved in basketball across a variety of roles for over 50 years.
As an administrator, table official, tutor, regional chair, women's, and girls' basketball advocate and more, Patricia is as talented as she is well known across the basketball community.
Awarded an OBE for services to basketball in the 2000 New Year's Honours List, she has helped to develop and nurture thousands of players, officials, and volunteers.
For Black History Month, BE has been paying tribute to the remarkable contributions of Black women who have played pivotal roles shaping our game, inspiring change, and building communities.
Patricia's story of perseverance and success over adversity is one that will serve as an inspiration for generations.
Parts of this article were originally written by Alan Hubbard for the Independent in 1999, which you can read in full at the independent.co.uk.
---
Patricia Fairclough OBE is known as 'Ms Basketball' and has given a lifetime's commitment to the sport as a player, coach, referee and administrator, as well as raising the profile of the women's game.
However, the former director for women of what was then the English Basketball Association, hasn't had an easy ride and has had to fight her way through hedgerows of prejudice, jealousy and racism to improve the game for others.  
She once received a three-minute racist rant on her answering machine that was full of threats, obscenities and concluded with a chilling message for her to stop 'meddling in a white man's world'.
She heard it when she returned from church one Sunday morning, shortly after her appointment as chief executive of the London Basketball Association and, she says, it gave her the inspiration to fight racism.
"I was frightened because I had a young family, but I was determined not to give in, not to let these people win."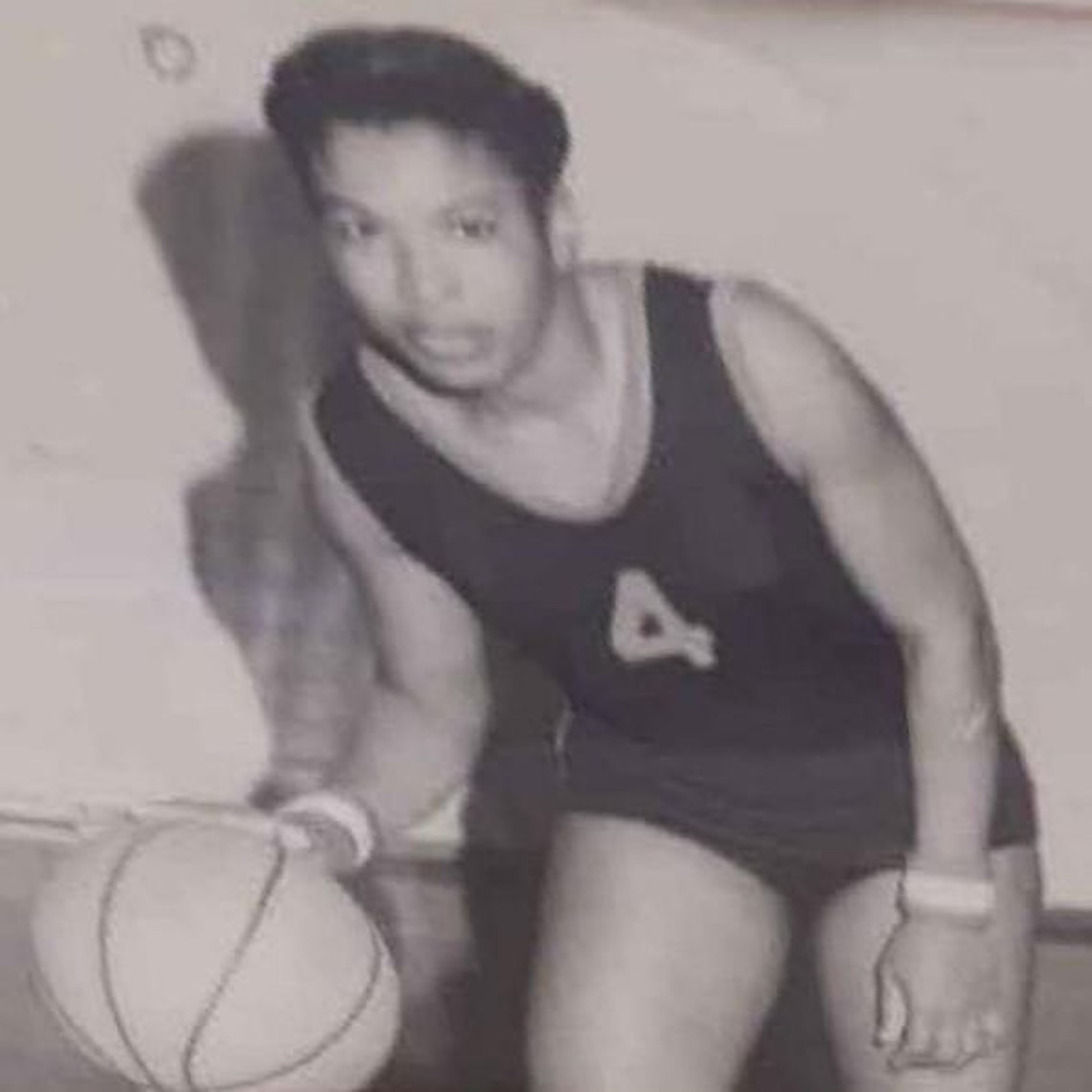 Paving the way
A draughtswoman by trade and a former reference librarian in Hammersmith, West London, Fairclough's love for the game began in her school days, introduced to it by her ex-husband, who she met at an inter-school athletics event.
His team was encouraged by their coach, the late Ken Charles, to join a local league and Fairclough became the team's secretary and table official. John Collins and Harry Errington then supported her in her pursuit of qualifications in table officiating and she assisted Jenny Collins and Peter Horn in local league/area administration.
"I attended a coaching course to learn to play the game properly and helped others learn the skills too. I formed a women's team from netballers, followed by pursuing referee awards to understand the rules and help officiate at a local league level," said Fairclough. 
"Eventually, I was elected to the then London Basketball Association (LBBA) committee; now London Regional Management Committee, and held offices as registrar, secretary, competitions and development officer, and chairman.
In recognition of her tutorial skills, she assisted the development of table officials throughout the UK and remembers fondly her marathon weekends delivering courses in Scotland to help the then Basketball Scotland CEO Sadie Mason. 
In 1995, she coined the basketball anti-racism slogan 'Basketball Rejects Racism' and represented BE at a racial policy presentation with Gareth Crooks to the Central Council of Physical Recreation (now Sports & Recreation Alliance), which followed her being elected to the committee.
The Sunday Times also recognised her exemplary work in 1999, naming her Administrator of the Year and she received plaudits from The Voice newspaper for her community development work.
"I paved the way for other officers from diverse ethnic communities to be involved, including the likes of Sadie Mason, Grace Jacca, Caroline Charles, the Baker twins, Rick Hinds, Jenny Montana, Lisa Williams, Steve Alexander, Andrew Bailey, Michael Wright, Jerome Jack, Steve Bucknall, the late Joe White, Andrea Norton, Kevin Cadle and Jimmy Rogers to name a few."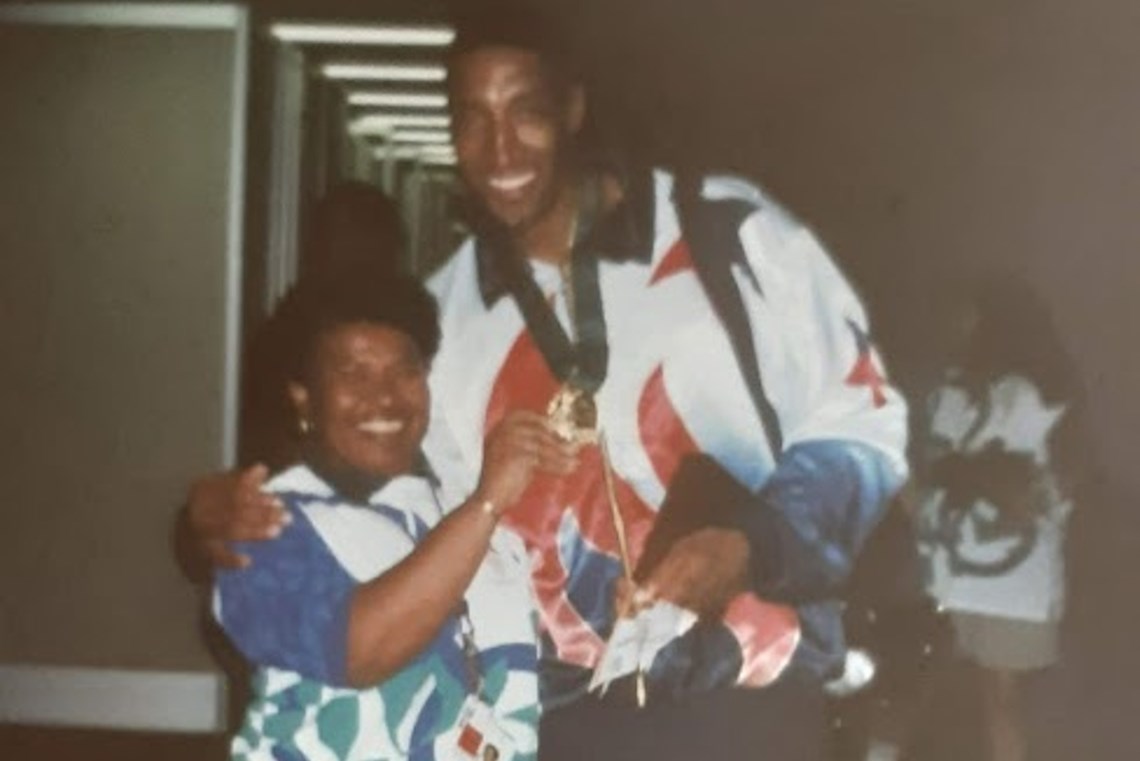 Head hunted for the Atlanta Olympics
Originally from Barbados, Fairclough has handled many instances of explicit and implicit racism over her career in the sport, but her resolve has been to remain positive, never give up and always look forward, never back.
"At first I didn't notice it because I didn't look for it. But I was really made aware of it in sport through people of my own culture. They called me lazy because they always saw me sitting at a table as an official. 'Black people aren't supposed to sit around and write things down,' they told me. 'You are supposed to run up and down.'
"They obviously didn't realise I was also a player, referee and coach, as well as general dogsbody. Then, after a time, I noticed that some of the other officials I had helped to train and qualify were getting the plum appointments at the big tournaments, like Wembley, and I wasn't. My friends said they were surprised because they felt I was the best official in London, and the inference was that I was being overlooked because of my colour.
"Then someone - it wasn't me - complained to the Equal Opportunities Commission and things started to change."
At one stage, Fairclough was dropped as the national representative of basketball's table officials because, she was told, the organisation needed a 'change of face'.
"The problem was my face was a different colour to the rest. And I even heard the question asked: 'Why should a black person represent us?'"
For the 1996 Atlanta Olympic Games, Fairclough was head-hunted by the organisers to be an overseer of the Games' basketball officials. But it was inevitable that her Atlanta appointment would cause controversy.
"There was a great deal of jealousy. Some even wrote damaging letters to the association. It was very hurtful." At one stage Fairclough says she was told by the chairman of the Basketball Players' Association: "You have got two negatives. One, you are a woman. Two, you are a Black woman."
This is why representation matters says Fairclough, to enhance organisational transparency, strengthen membership and make everyone who is involved in the sport to feel valued.
And as she points out, if it wasn't for FIBA recognising her talent and ability to represent them in preparing and supervising the table officials at the '96 Olympics, at a time of great adversity, the door would not have been opened for her to then work the Paralympic Games, the '98 Goodwill Games and many other international appointments.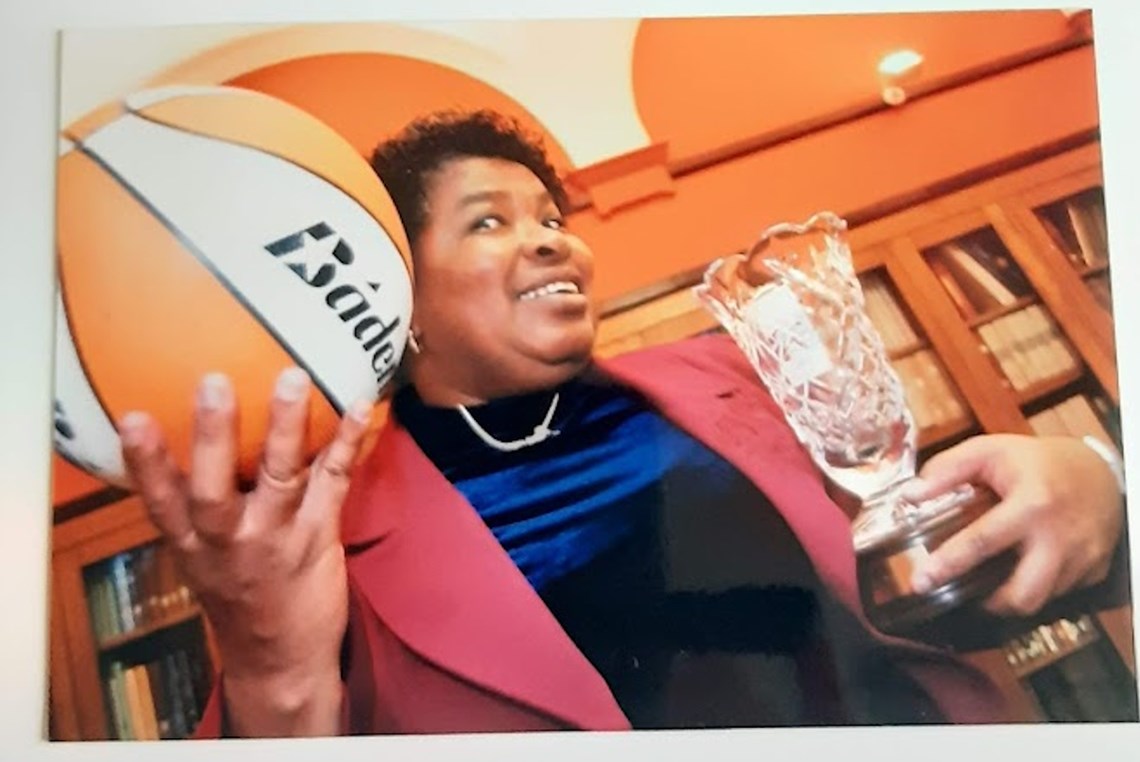 'We can all make a difference to someone's life'
Publicly, CEO Stewart Kellett has said that BE is an anti-racist organisation and dedicated to tackling inequalities. 
In 2023, it received an 'A' grade in the Race Representation Index (RRI) for the second year in a row and was awarded Sport Organisation of the Year by Sporting Equals, recognising the progress it has made in racial equity.
In spite of what she experienced in the past, Fairclough thinks the governance of basketball has changed for the better, with the vast increases in development and participation, through to channels of communication and structures to handle prejudices.
"There are more women and men from diverse communities involved in the game now and are being given opportunities in administrative and management roles, but obstacles remain in all aspects of sports.
"Until organisations and society see candidates 'first', for their skills and abilities rather than their gender or ethnicity, we'll always be fighting for a better future. 
"BE has put equality, diversity and inclusion (EDI) guidance in place to address racial issues, they must now ensure that these guidelines and procedures are implemented by everyone to help towards eliminating issues and in controlling any form of discrimination.
"We must understand the cultivation of EDI to progress successfully. In this world, no organisation/sport will ever defeat prejudice, which comes from ignorance, but they can put measures in place to help educate, control and value transparency. We can all make a difference in society to someone's life."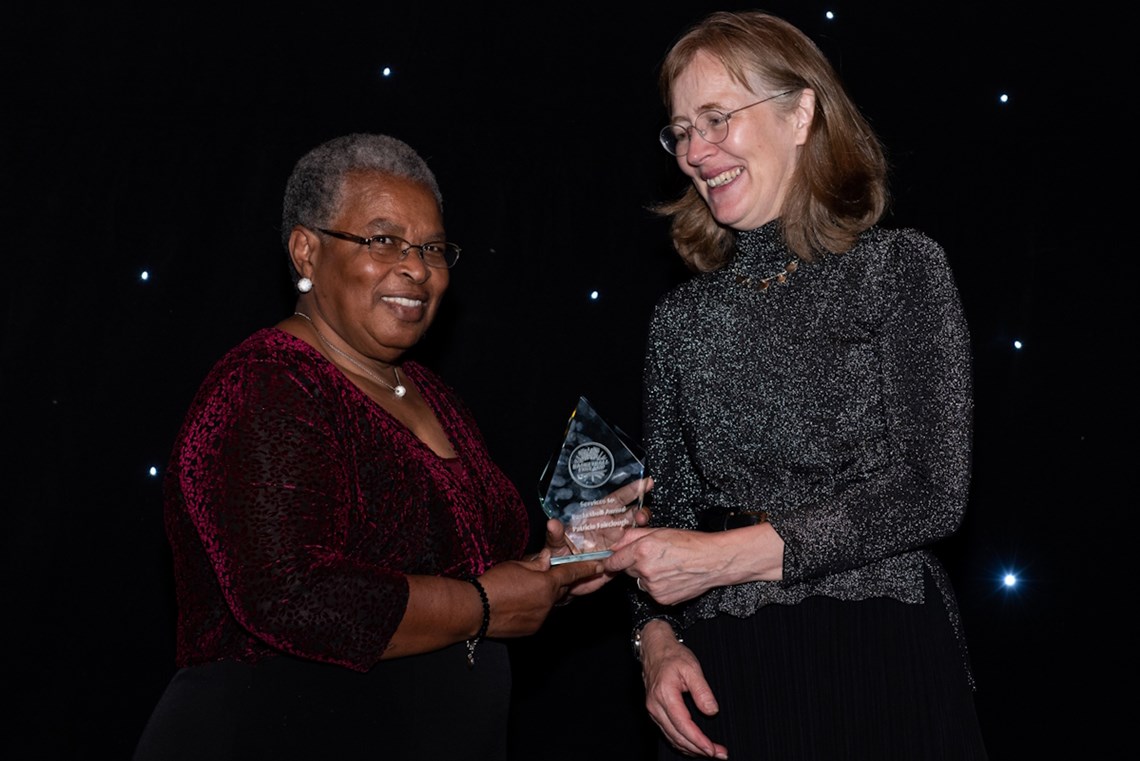 'If it's to be, it's up to me'
Fairclough says her legacy to the game is her mentality and attention to the human side of basketball, using her proven abilities, perseverance, and respect for others to grow and develop all aspects of the game.
"I am told that I'm an inspiration to people of all ages and cultures, encouraging them to set achievable goals, to believe in themselves and give back by using their creative skills to help others. I use my attributes to help others recognise their skills and overcome obstacles and enhance educational growth. I believe in being a role model to my family, especially as my son and grandchildren are active table officials and players.
"My favourite quote from my mentor, the late Kevin Cadle, 'If it's to be, it's up to me'. I share this with many aspiring players, officials, volunteers, and coaches within our sport to help them believe in themselves."
See Patricia's life in pictures via the gallery below
.
.