January was a great month across the NBL and WNBL, as City of Birmingham Rockets continue their charge for both the D2M North title and a D2W crown, whilst there's a tight battle at the D2M South summit between Brighton Bears and London Elite.
Here's the latest story across tiers two and three of the NBL, as competition enters the final third of the season before the play-offs.  
WNBL Division Two  
WNBL National Cup semi-finalists City of Birmingham Rockets are continuing to have a terrific season, sitting top of the pile in Pool 2 on 14 points with a 7-1 record.  
Their latest win came at the expense of Cardiff City (3-3), who they beat 72-68. Top scorers in that game were Sarah Mullgrave (16pts), Michelle Turner (15pts) and Fabienne Zere (14pts).  
Chasing them are West Midlands neighbours, Bromsgrove Bears, who are 6-2. The Bears have started the new year rocking, winning two on the bounce against Derby Trailblazers (68-40) and Coventry Flames (86-56). In the latter, player/coach Rebecca Brindley banked an eye-watering 39 points. 
Before the winter break, we left Pool 3 with West Herts Warriors, Cobham Cobras and University of Nottingham Wildcats all tied on six points. However, the Cobras have stated their intent, pulling away from their rivals with victories against the Warriors (56-48) and University of East Anglia (51-40).  
West Herts have tumbled down to third after a slow start to 2023, including losing to the Wildcats (48-52). 
There's stiff competition between Sheffield Hatters II, Manchester Mystics II and Stockport Lapwings in Pool 1. All are on eight points, with the Lapwings and Hatters still boasting an undefeated record.  
Their first games of 2023 come in early February, with Sheffield and Stockport set to go head-to-head in South Yorkshire on 26 February before the return leg closes the season in late March. 
NBL Division Two 
City of Birmingham Rockets are now 15-0, ten points ahead of second place St Helens Saints, and are 3-0 for the new year, beating Myerscough Academy (89-59), Derbyshire Arrows (92-61) and the Saints (98-94) – where they had to overturn a 21-point deficit in the fourth quarter to remain unbeaten.  
Player/Head Coach Martyn Gayle had an MVP performance in that outing, raking in 29 points. Teammates Samuel Toluwase and Luke Okosieme chipped in 26 and 15 points, respectively. 
"I can't put into words how important those games are," said Gayle on Twitter. "Those wins are the biggest wins, they can make a season or end your season in terms of team morale, team chemistry, so to get that win on the road against one of the best teams in this league was massive." 
In the South Division, things are a little tighter with Brighton Bears in first on 26 points and London Elite second on 24, with Greenwich Titans on 20 points in third.  
The Elite have changed their fortunes of late, rising from fourth to second. Their last three wins came against Richmond Knights (75-69), Oaklands College (80-67) and leaders Brighton (91-74).  
In that clash with the Bears, Afrasyab Khalil had 21 points and teammate Liam Campbell, who recently won the U18 Men's National Cup with MVP honours, added 13 of his own. That win puts a lot of pressure on the South coast side to keep their grip on top spot moving into February.  
Fighting for the play-off places are Ipswich and Team Solent Kestrels II, who are both 9-5, but East London All Starts have won four games on the bounce and are only two points adrift with a game in hand, which means that fourth spot is well within their grasp. 
In the North, fifth placed Derbyshire Arrows are putting pressure on Worcester Wolves for a top four berth. Both are on 18 points, with the Wolves 2-1 and the Arrows 2-2 since the year began.  
The Arrows ace is Hamza Ibrahim, who amassed over 320 points for his team so far this season and boasts a 52% field goal percentage. 
NBL Division Three 
Portsmouth Pink Street and Exeter Spartans have leap-frogged Welsh teams Cardiff Met Archers (9-1) and Cardiff City (9-2) into the first and second spots in the South West league – both have won their opening three games of 2023.  
In the Welsh derby, it's one a piece for the season, as the Archers beat City 91-74. 
In the East, Milton Keynes Breakers are unbeaten with 11 wins – their latest victory coming via a 86-52 dub over Kent Crusaders that will boost their title hopes no end. Breakers Captain Jordan Spencer had a near quadruple-double of 26 points, 10 assists, 8 rebounds and 7 steals. 
Over in the capital, UEL London Lions (12-1) and CoLA Southwark Pride (11-1) are still fighting it out to be crowned Kings of London. Neither team have dropped points in 2023, and they won't meet each other until the first weekend in March. 
In the Midlands, Loughborough Riders II (10-1) are only two points ahead of Birmingham City University (9-2), but BCU will be ruing their 90-86 OT loss last weekend against Birmingham Mets.  
Tees Valley Mohawks (10-0) and Teesside Lions (9-0) are still undefeated in the North. Both of their most recent wins came at the expense of Sheffield sides, with the Mohawks smashing Sheffield Elite Academy II 87-47 and the Lions taming Sheffield Sabres Elite Basketball Academy 84-63.  
The North West sees Liverpool BC (11-3), Tameside BC (11-3) and Myerscough Academy II (10-2) all jockeying to be crowned league champs. 
Currently, Cobham Cobras are the standout team in the South with a 13-1 league record and 26 points. There nearest rivals for the title, Worthing Thunder II (9-3), are in second with 18 points and two games in hand. 
Main image - City of Birmingham Rockets
.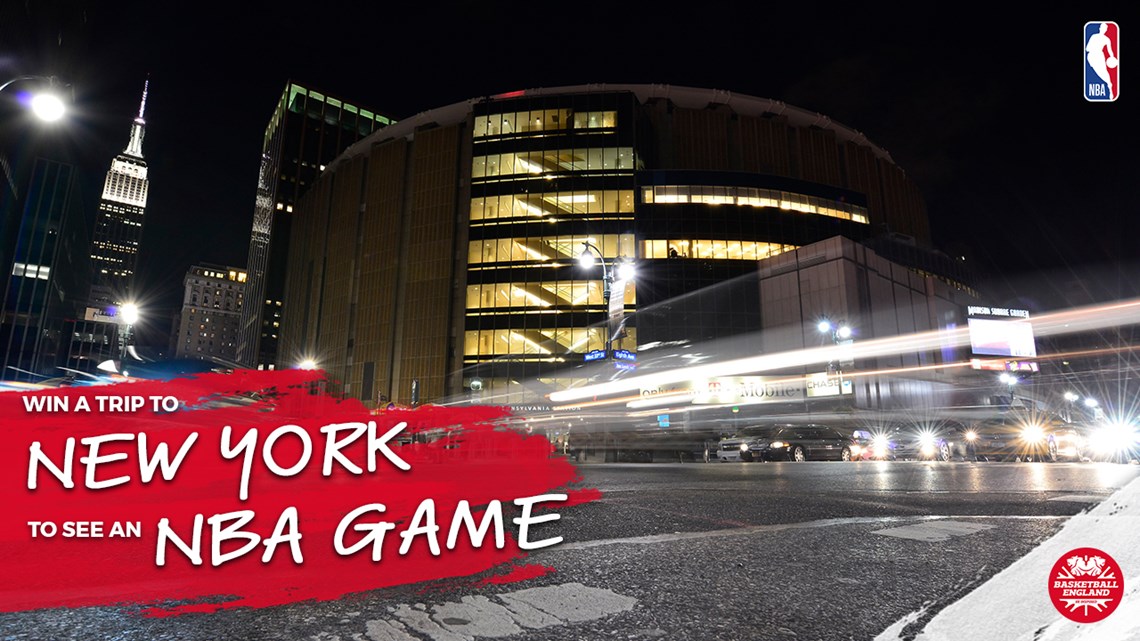 Join Basketball England for free and win a trip to New York City, courtesy of the NBA.
Whether you have a Supporter Account as a fan, follower, enthusiast or advocate, or a Full Account and have paid for a licence to play, coach or officiate in competition, you can enter our prize draw.
Basketball has the power to change lives. Our #GameTime campaign aims to raise awareness of the positive impact that basketball can have on people no matter who they are or where they are from.
.
.