The 2021/22 champions Team Solent Kestrels have elected to withdraw from NBL Division One for the upcoming season.
After sealing a trio of playoff titles and four consecutive regular-season crowns, the South Coast programme have elected to refocus their strategy for the immediate future.
Reigning winners of WNBL Division One, Solent will remain in the women's top flight, pending the potential availability of a move into WNBL Division Two.
The Kestrels' NBL Division Two team will remain in the second tier, becoming their first team.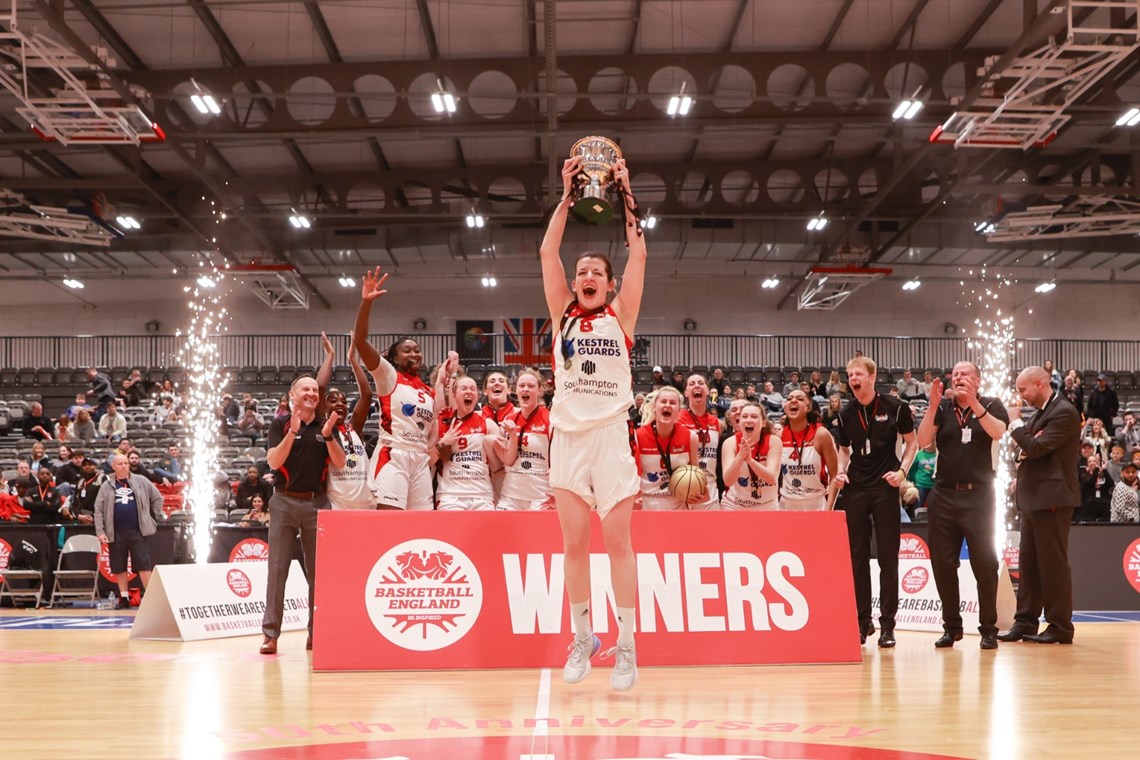 Team Solent Kestrels Director of Coaching Matt Guymon said:
"We have been fortunate over the past eight years to build one of the most successful senior programs in the country, which has been an inspiration to our junior program and community.
"We have worked tirelessly over the last 18 months to navigate some significant challenges and we feel confident that building a community-based model will allow us to create a sustainable future for basketball in the Solent area.
"The club has a great relationship with Basketball England and appreciate their continued support whilst we roll out our community programme and rebuild our club development plan."
Basketball England's Senior Delivery Manager Gail Richards added:
"We've worked hard to accommodate Solent's request after it became apparent a change in approach was required for their club.
"We're pleased that a solution has been found in the short term for one of the league's most successful programmes, and we look forward to seeing what the future holds for the club."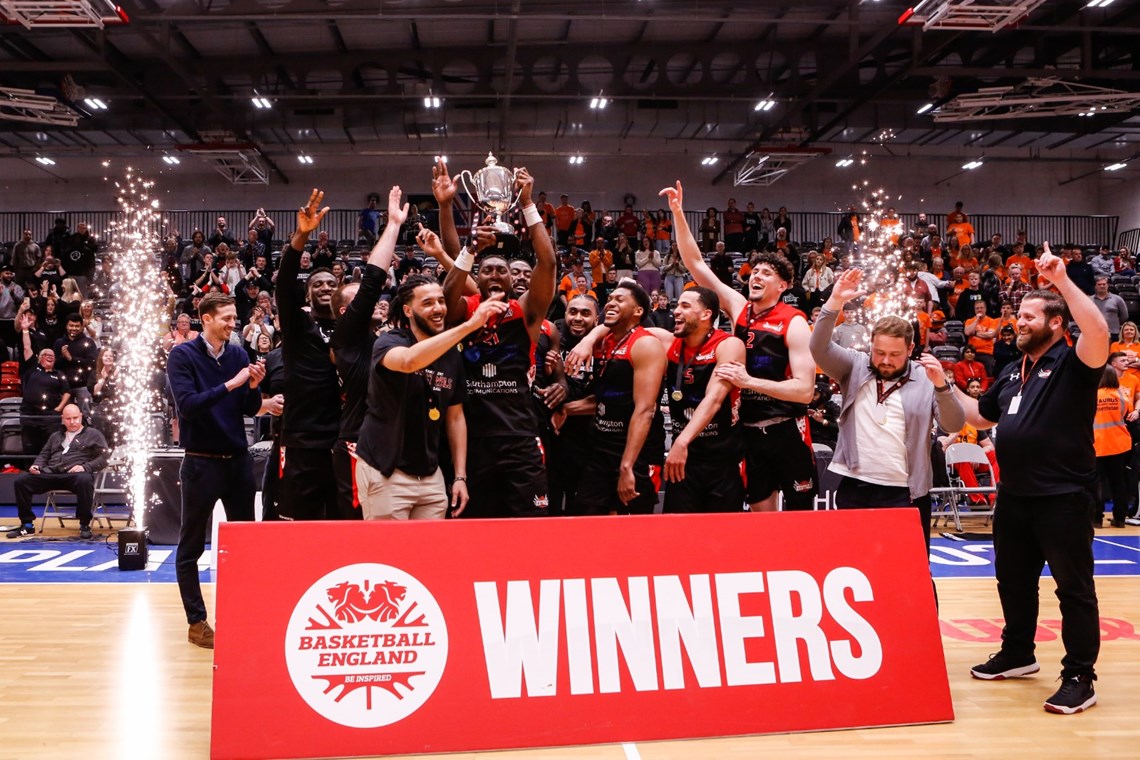 The move has come as part of Solent's longer-term strategy to formalise a new operating model, with the Kestrels hopeful of providing a competitive D1M offering in the future.
Having worked closely with Solent University in the past, the club will continue to utilise their Performance Basketball Facility for NBL and Academy use, however there is no longer the financial support as in previous years.
The club remain focused on their EABL and WEABL output through Itchen College, and plan to be a part of both leagues as DiSE Delivery Partnerships in 2023/24 and beyond.
As a result of the move, NBL Division One will become a 13 team league for the upcoming season. This will alleviate some fixture pressure on the remaining teams as the league, National Cup and KitKing Trophy all vie for available weekends.
.

Join Basketball England for free. Whether you have a Supporter Account as a fan, follower, enthusiast or advocate, or a Full Account and have paid for a licence to play, coach or officiate in competition, you can be part of the basketball family.
Basketball has the power to change lives. Our #GameTime campaign aims to raise awareness of the positive impact that basketball can have on people no matter who they are or where they are from.
.