With the 2023/24 season moving ever-closer, the structures for NBL, WNBL and Jnr. NBL competitions have been confirmed.
The NBL has once again grown, increasing 7% to a total of 925 teams from 864 a year ago. That total includes more than 150 senior teams and nearly 770 junior sides.
Individual NBL licencing will be available from early next week, allowing players, coaches and officials a head-start with getting signed up ahead of the new season.
Alongside the league and playoffs in 2023/24, the National Cup will return as Hemel Storm (NBL) and Thames Valley Cavaliers (WNBL) will be out to defend their titles, with Basketball England's partner Sure Shot retaining the title sponsor of the U18 and U16 Girls' and Boys' Cup competitions.
The structures for the NBL, WNBL and Jnr. NBL, following promotions, relegations and new entries, can be viewed from the button below.
.
Basketball England's Senior Delivery Manager Gail Richards said:
"As always, it's an exciting day when we can reveal the structures for a new seasons so all our teams can officially confirm the journey ahead.
"With the number of returning teams and new entries both helping our competitions to go from strength-to-strength, 2023/24 is set to be another great season for the NBL, WNBL and Jnr. NBL."
Defending champs
NBL Division One will remain a 14 teams division, with Hemel Storm looking to continue their dominance after a historic unbeaten quadruple season a year ago.
Team Solent Kestrels took WNBL D1 league and playoff honours last season and will look to defend both titles as one of 12 teams in D1W for 2023/24.
NBL Division Two is split into a pair of 12 team leagues once again as 24 sides will all battle it out for promotion to the top flight, whilst 23 teams will make up D2W across two pools.
NBL Division Three will include eight different conferences and 82 teams that cover the length and breadth of the country.
In total, 156 senior teams will take part in the new season, up from 147.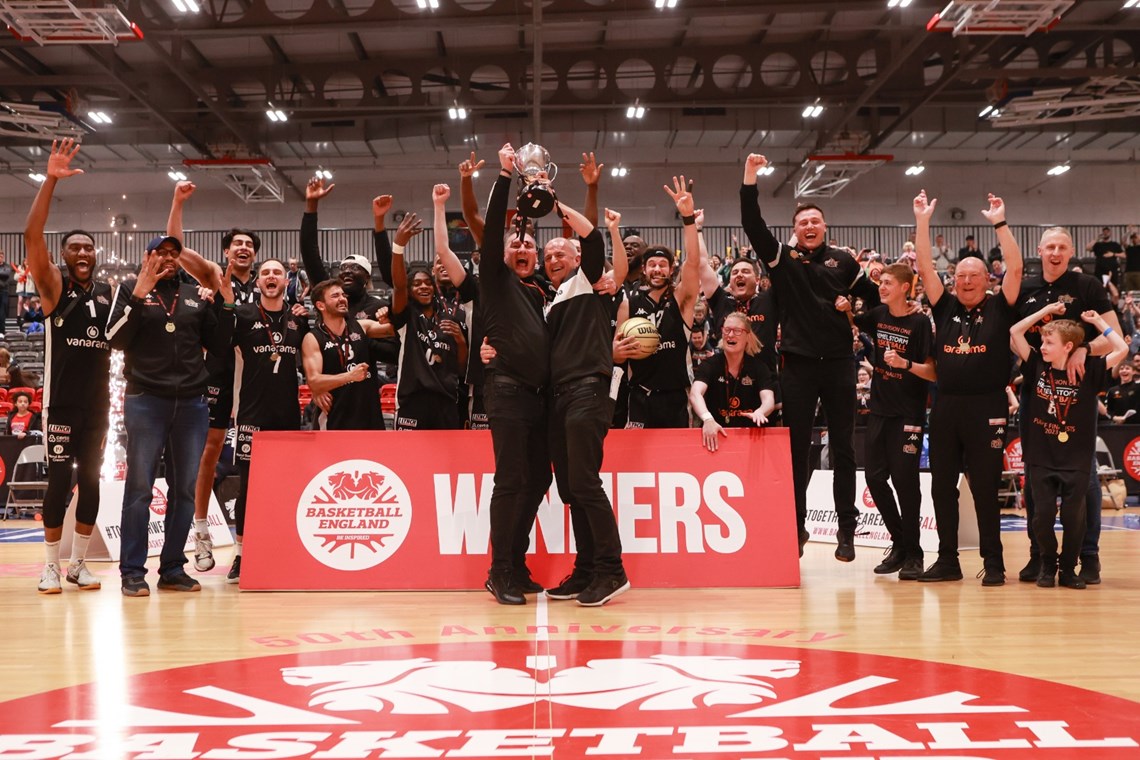 Jnr. NBL
The Jnr. NBL has risen from 717 to 769 teams for 2023/24, with the sharpest rises in participation coming across the U18 men, U16 boys and U14 boys competitions, whilst female entries have shown a slight increase as well.
There will once again be three premier competitions in the U18s, U16s and U14s on the boys side, with Northern, Eastern and Western pools at all three age groups.
The girls are split into a North and South premier across their three age groups, with an impressive array of Conference leagues underpinning all the junior age groups.
Regional competitions are also in place for certain parts of the structure, and a mixed U12 competition also returns alongside an U12 girls league.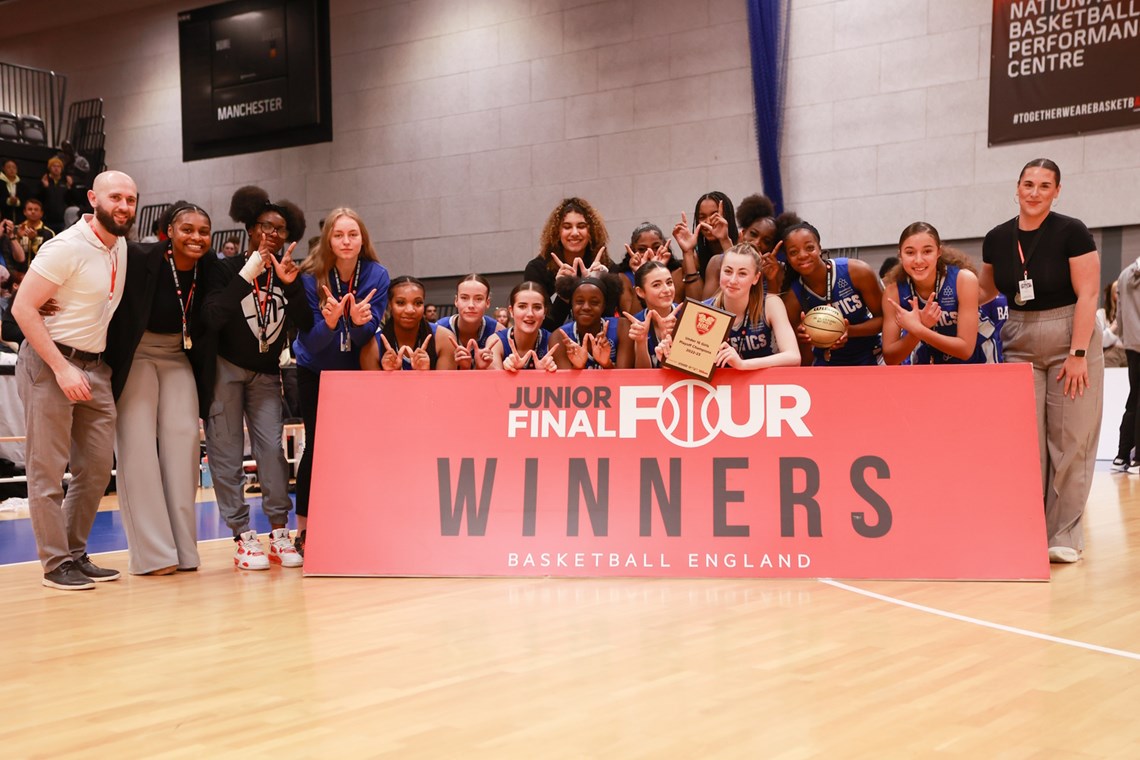 Feedback and requests
Teams are able to request a change to their current pool until 5pm on Thursday 22 June. 
Clubs should be aware when making a request that pools cannot have more than 12 teams and where possible should not have fewer than seven.
Any teams wishing to withdraw from the NBL for 2023/24 can do so using the button below. The form details the regulations pertaining to withdrawals.
In line with NBL regulations, teams have until Thursday 30 June 2023 to withdraw from 2023/24 season, whilst retaining 100% of their surety fees. 
Any appeals made will be handled in line with the NBL rules and regulations, which can be viewed by clicking here.
.
.
.

Join Basketball England for free. Whether you have a Supporter Account as a fan, follower, enthusiast or advocate, or a Full Account and have paid for a licence to play, coach or officiate in competition, you can be part of the basketball family.
Basketball has the power to change lives. Our #GameTime campaign aims to raise awareness of the positive impact that basketball can have on people no matter who they are or where they are from.