The 2022/23 season has been a exciting one so far, and with teams now heading into the mid-season break, we take a look back at the first half of the campaign.
As always, every team will have started the year with high hopes back in the autumn, but only so many teams can grab the results they're looking for to make a push towards the top.
We take a scan across D1M and D1W at the haves and have nots before teams dive into their 2023 schedules.
NBL Division One
The Front-Runners
Top marks go to Hemel Storm (10-0) after a spotless start to the season. Yet to taste defeat in any competition, Storm sit at the top of the D1M standings, take up a place in the KitKing Final and have a semi-final berth in the National Cup to look forward to.
You can't really ask for more than that from the opening half of the season!
Derby Trailblazers (10-1) have every reason to be delighted with their work so far, with their lone loss coming away to Worthing, though the Midlands side are still yet to face Hemel. Those two games in 2023 should be well worth catching!
Worthing Thunder (9-2) were unbeaten heading into December before suffering a 100-95 loss to Hemel. Thunder then slipped to a surprise defeat to local rivals Solent last time out to leave the South Coast side four points off the pace.
Loughborough Riders (7-5) have snuck into the top four, erasing an 0-3 start to win seven of their last nine. While a run at the title may be out of the Riders' grasp, they'll no doubt feel they can be in the mix for a home playoff berth and a top four finish, if all goes to plan.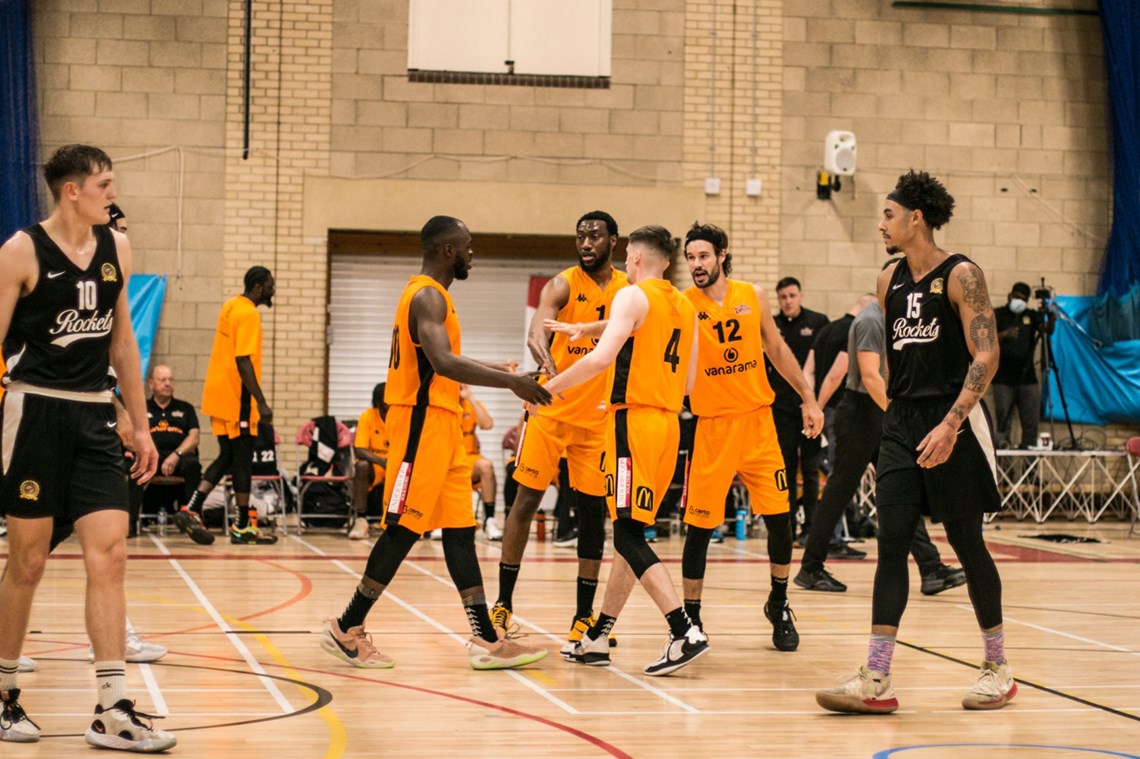 Mid-Table Pack
Drawing a line in the D1M standings to section off a true mid-table is a tricky one, with just two points separating fifth from 12th.
Bradford Dragons (5-5), Team Newcastle University (5-4) and Nottingham Hoods (5-6) all have five wins to their name, but varying numbers of losses. 
Newcastle have the fewest Ls, and face a key stretch of their schedule once 2023 begins. Four of their first five games of the New Year are away from home, so how the North East side navigates that stretch could dictate where they ultimately stack up.
Bradford's schedule means they have five straight home games to start 2023, but then nine of their remaining 10 games are all on the road. 2-2 on their travels so far, the Dragons won't want to be playing catch up for a playoff spot once that away streak begins.
Nottingham started the season 4-0, but then slipped to a 1-6 streak that they'll carry into January after last weekend's loss to Bradford.
That leaves Team Solent Kestrels (4-7), Reading Rockets (4-6), Thames Valley Cavaliers (4-7), Essex Rebels (4-7) and Manchester Magic (4-8) all sat on eight points in the mix from eighth to 12th.
The outlier in that group is Thames Valley, who have finished D1M runners up in each of the last three seasons but a stretch of one win in their last six means the Cavs have tumbled down the standings.
Reading (4-1, last five) and Manchester (4-2, last six) will both be hoping the mid-season break doesn't derail their current momentum.
Relegation scrap
Lumping London Lions II (3-8) into the bottom bracket may be harsh given they're just one win away from being in a potential playoff place, but they still occupy one of D1M's two potential relegation spots at year's end.
No team in the first half has conceded more than the Lions' 88.0PPGA, though the Londoners have recovered somewhat from an 0-5 start to the season to go 3-3 since.
That just leaves basement side Westminster Warriors (1-9), who haven't found wins easy to come by since their promotion from D2.
That said, each of the Warriors last four losses have come by single digits, and their last 3 games were lost by a combined eight points.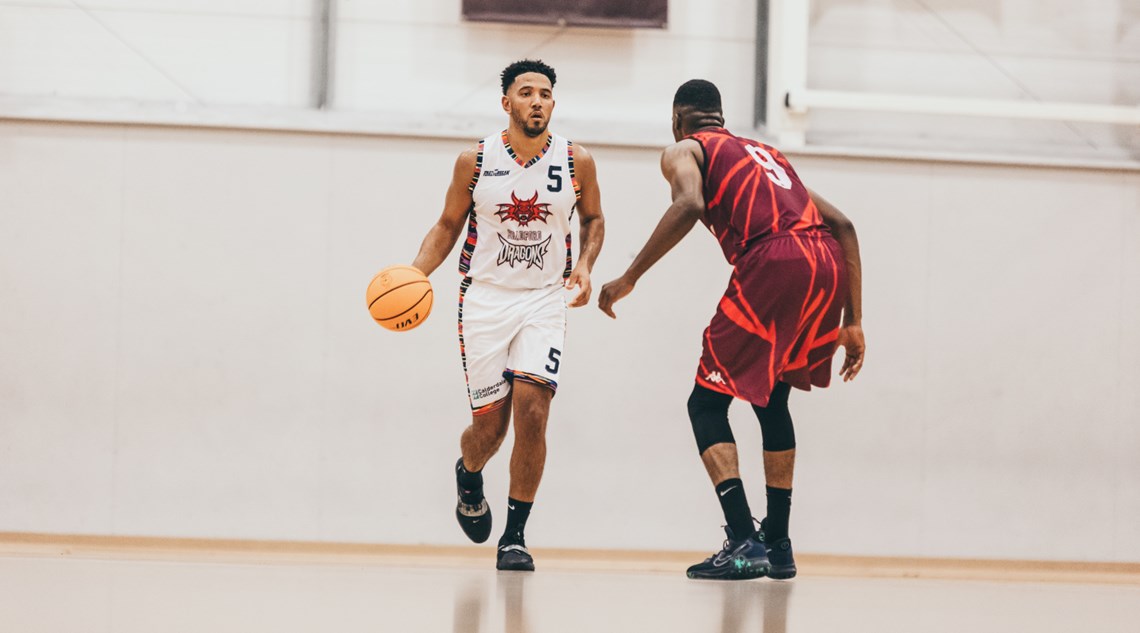 Stat LEaders
Bradford's Jordan Whelan (24.9PPG) closes the first half as the league's scoring leader, with NBL debutant Aaryn Rai (22.3PPG) not far behind.
Rai has been a standout for Hemel, and it's no surprise to see the American also topping the league's efficiency charts as well.
London's Igor Stokic is the King of the Glass, grabbing 12.4RPG as things stand, whilst Derby's Ryan Bruggeman has dished an impressive 9.3 assists per outing.
Defensively, nobody has picked more pockets than Worthing guard David Moya (3.4SPG), whilst Derby forward Raheem May-Thompson has recorded a league-best 1.8 blocks per game.
WNBL Division One
The Front-Runners
Team Solent Kestrels (9-1) end 2022 in top spot, and their lofty perch is a solid reward for the work that last season's beaten playoff finalists have put in.
The Kestrels' only loss so far has come against defending champs CoLA Southwark Pride (8-3), who currently sit in second place.
Following a number of departures following last season's success, a 1-2 start to the year suggested CoLA may have gone off the boil. Their performances since show that idea is premature and the Londoners look to be in the mix for a title push once again.
Thames Valley Cavaliers (7-2) and Anglia Ruskin University (7-4) round out the top four, with the Cavs beating ARU in their last outing in early December. With just two losses to their name as well, TVC will no doubt be going all out to claim what would be a first ever D1M regular season crown.
Mid-Table Pack
The D1W mid-table provides plenty of intrigue from more than one team.
Reading Rockets (6-3) finished last season 4-18 and were fortunate to retain their D1W status, but have looked a top four contender this season before a pair of losses in their last three games.
Ipswich (6-5) seem unlikely to trouble the very top of the table with five defeats to their name already, but the former D1W winners have already topped Thames Valley and CoLA this year and they'll be a dangerous team to face in the second half of the season.
Brent Bulls (5-4) and Loughborough Riders (5-5) both enjoyed hot starts to 2022/23 before cooling off in recent weeks, instead settling into the lower playoff spots.
Like Reading and Ipswich though, both sides have plenty of talent on their roster and will no doubt be a bump in the road to someone's quest to win the title in 2023.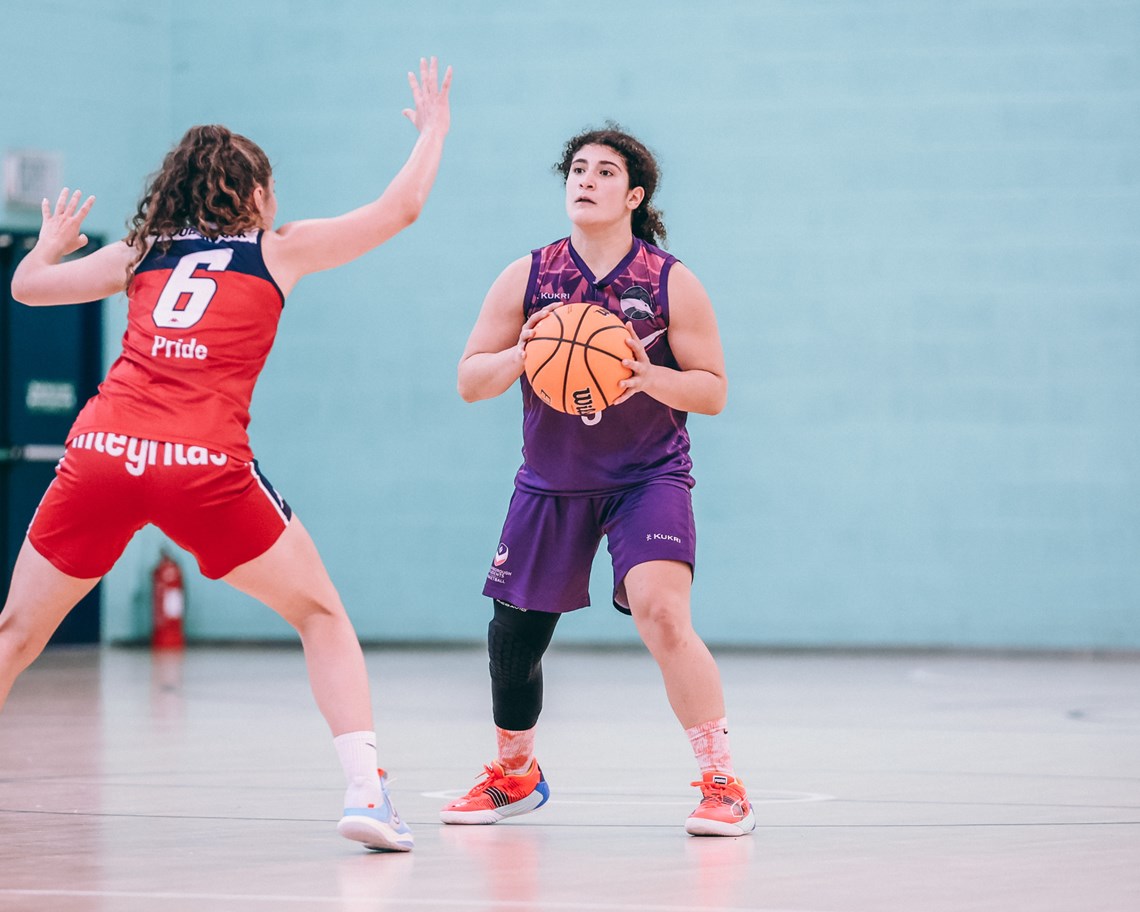 Relegation scrap
There's a clearer bottom section to the D1W table, with a quartet of teams all looking for improvements in 2023.
London Lions II (3-5) have had their moments and may yet move into a playoff spot, but they'll need more consistency going forward to make that a reality, despite the elite play of Fatmata Janneh.
Worcester Wolves (2-10) are on the edge of the relegation spots and have struggled with injuries in the last few months, including having to forfeit a tie against Anglia Ruskin in early November. The Wolves will be hoping they can get more bodies back on the floor in 2023 to avoid the D1W trapdoor.
Bristol Academy Flyers (1-9) and Cardiff Met Archers II (1-9) both picked up a first win in December to ensure they wouldn't head into the mid-season break empty handed, but both sides have plenty of work to do if they're to climb out of the bottom two.
Stat LEaders
London's Janneh will take the scoring crown into the new year, with the Lions' star currently averaging 20.3PPG, a hair in front of Ipswich's Liv Forster (20.0PPG).
Thames Valley forward Helene Trailin leads the rebounding numbers at 13.2RPG, with Janneh (12.0RPG) and Loughborough's do-it-all guard Alia El Shabrawy (12.0RPG) close behind.
El Shabrawy's all-round contributions have seen her rise to the top of the efficiency charts over the last few months, she also leads the way in the assist column with 7.6 dimes per outing.
Kat Goldsby joins Thames Valley teammate Trailin in getting in on the stats glory, with the American nabbing a D1W-best 4.8 steals per game, whilst Cardiff's Issy Bunyan has swatted away 2.7 shots per game.
.
.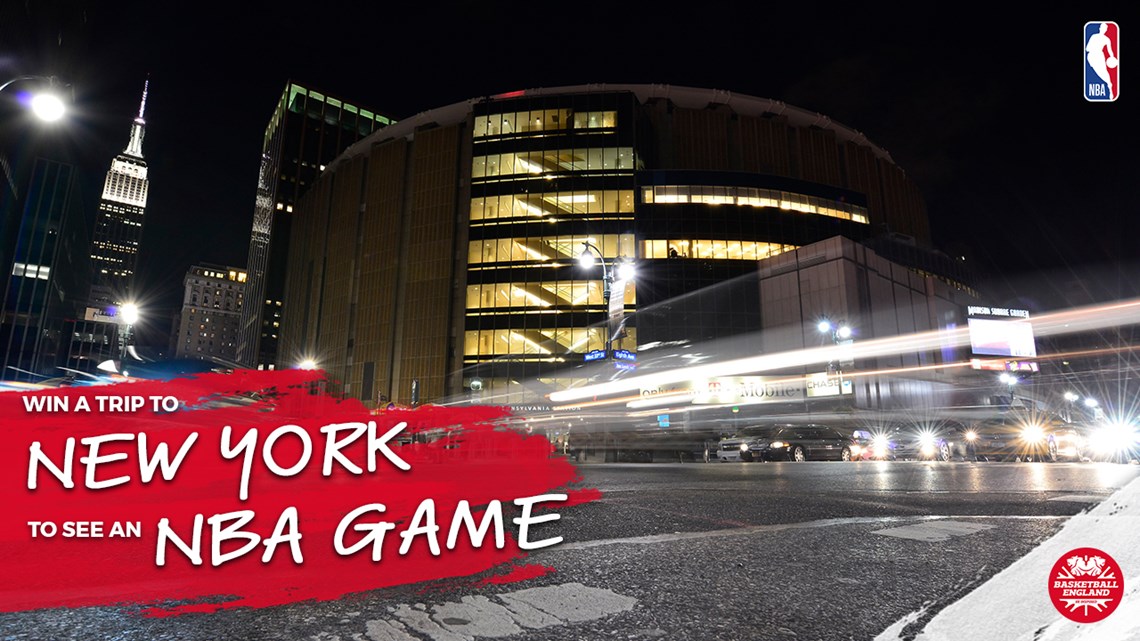 Join Basketball England for free and win a trip to New York City, courtesy of the NBA.
Whether you have a Supporter Account as a fan, follower, enthusiast or advocate, or a Full Account and have paid for a licence to play, coach or officiate in competition, you can enter our prize draw.
Basketball has the power to change lives. Our #GameTime campaign aims to raise awareness of the positive impact that basketball can have on people no matter who they are or where they are from.
.
.