After splitting time with the National Cup last time out, D1M shares the spotlight once again this weekend as the BBL Trophy moves into view.
Derby and Hemel booked a spot in the NBL National Cup final last Sunday and will do battle for that title next weekend, but the scrap for places in D1M continues to heat up with plenty of pressure at both ends of the table.
Worthing's 89-53 defeat to London Lions last night was the first of four BBL Trophy ties in the coming days, with Derby Trailblazers vs Basketball Wales tonight and two more ties scheduled for Sunday.
We take a look at all the weekend's action below, with links to live stats and live streams at the bottom of the page.
There's a Midlands derby to look forward to tomorrow as Loughborough Riders play host to Nottingham Hoods.
After finishing eighth and 11th in the last two seasons, 2017/18 D1M winners Loughborough are currently sitting pretty in the top four. Part of the reason for their lofty position was a 7-1 run from late October until the penultimate game before the mid-season break, with an OT loss against Thames Valley the only blip before the calendar flipped to 2023.
The Hoods have been on the opposite trajectory, winning their first four games before going 1-6 up the the Christmas break. A victory last time out against London Lions II will hopefully have put the Hoods back on track for further wins, though this weekend will be the test of that theory.
Despite their successes, Loughborough rank fourth lowest in D1M for points scored at 78.3PPG, though with the Hoods leaking 87.1PPG against, the fourth highest in the league, it'll be interesting to see which way this tie swings.
These two sides met on the opening day of the season, with Nottingham claiming a 74-66 win thanks to 23 points from Seth Hall. With the two sides closely matched at fourth and fifth in the standings right now, there's also the head-to-head tie breaker to consider this weekend as well.
.
Elsewhere this weekend
The weekend begins with Westminster Warriors (2-9) looking to string together back-to-back wins for the first time this season as they host Essex Rebels (5-7).
The Warriors won on the buzzer last weekend to give themselves a small dose of momentum heading into their tie with the Rebels, and a win would lift the newly promoted side into a potential tie with London Lions II in the battle to avoid potential relegation.
Team Solent Kestrels (4-7) are beginning to heat up after three wins in their last four games, including knocking off local rivals Worthing Thunder. The reigning champs will try to keep that run going at home to Team Newcastle University (5-5).
Bradford Dragons (5-6) couldn't win last weekend despite 32 points from D1M top scorer Jordan Whelan. The Dragons will get a crack at setting that right this weekend, but they'll have to hand Hemel Storm (10-0) a first loss of the season to make it a reality.
Saturday wraps with Manchester Magic (4-9) playing at home against Thames Valley Cavaliers (4-8), a contest between eleventh and twelfth in the standings as both sides try and claw their way towards the top eight and a potential playoff place.
Moving into Sunday, that leaves two games on the day to wrap up the weekend.
Reading Rockets (5-6) are slowly recovering from an indifferent start to the season, reeling off five wins in their last six games. The contest before that streak started was a 92-82 defeat by this weekend's opponents, Derby Trailblazers (10-1), so it'll be interesting to see if Reading's good form can survive another game against the high-flying Trailblazers.
That leaves one final game to cover, with Team Newcastle University concluding their South coast double-header weekend with a trip to Worthing Thunder (10-2).
Thunder's season experienced a bump in the road recently with back-to-back defeats against Hemel and Solent. Although Worthing rebounded to beat Bradford in D1M last Saturday, they were dumped out of the National Cup on Sunday by Derby, suggesting that a return to form may still be a way's off.
BBL Trophy
The opening round of the BBL Trophy has already begun, with Aaron Best's 24 points helping London Lions to a comfortable 89-53 victory against Worthing Thunder last night.
There are three other opportunities for NBL sides to progress in the competition however, starting with Derby Trailblazers home tie against Basketball Wales this evening.
With the national side's last outing coming back in September 2022, it's a little difficult to say how they might stack up with the D1M outfit, but Derby head coach Matt Shaw is confident in his side's abilities: "Everyone's really looking forward to playing against Wales in the BBL Trophy. It's the first time we've ever faced a national team, so we're not too sure what to expect. The most important thing for us is therefore to focus on what we've been doing so well in recent weeks.
"They're not a team that's easy to scout because of the lack of games they play, so we need to make sure we come ready to play hard, ready to play our style of basketball and remember the game gives us a really good chance of progressing to the quarter-finals once again."
Moving into Sunday there's two more games to wrap the opening round, with Thames Valley Cavaliers looking to put their league form behind them as they take a trip to play 2017/18 Trophy runners up B. Braun Sheffield Sharks, and Nottingham Hoods have a trip to Cheshire Phoenix, who currently sit fourth in the BBL standings and can call upon the services of Team England gold medallist Jamell Anderson.
This weekend's fixtures:
Friday 13 January
BBL Trophy
7:30pm - Derby Trailblazers vs Basketball Wales - LIVE STATS / LIVE STREAM
Saturday 14 January
5:30pm - Westminster Warriors vs Essex Rebels - LIVE STATS
6pm - Loughborough Riders vs Nottingham Hoods - LIVE STATS/LIVE STREAM
6pm - Team Solent Kestrels vs Team Newcastle University - LIVE STATS/LIVE STREAM
6:15pm - Bradford Dragons vs Hemel Storm - LIVE STATS
7pm - Manchester Magic vs Thames Valley Cavaliers - LIVE STATS/LIVE STREAM
Sunday 15 January
4pm - Reading Rockets vs Derby Trailblazers - LIVE STATS/LIVE STREAM
5pm - Worthing Thunder vs Team Newcastle University - LIVE STATS/LIVE STREAM
BBL Trophy
4pm - Sheffield Sharks vs Thames Valley Cavaliers - LIVE STATS/LIVE STREAM
5:30pm - Cheshire Phoenix vs Nottingham Hoods - LIVE STATS/LIVE STREAM
.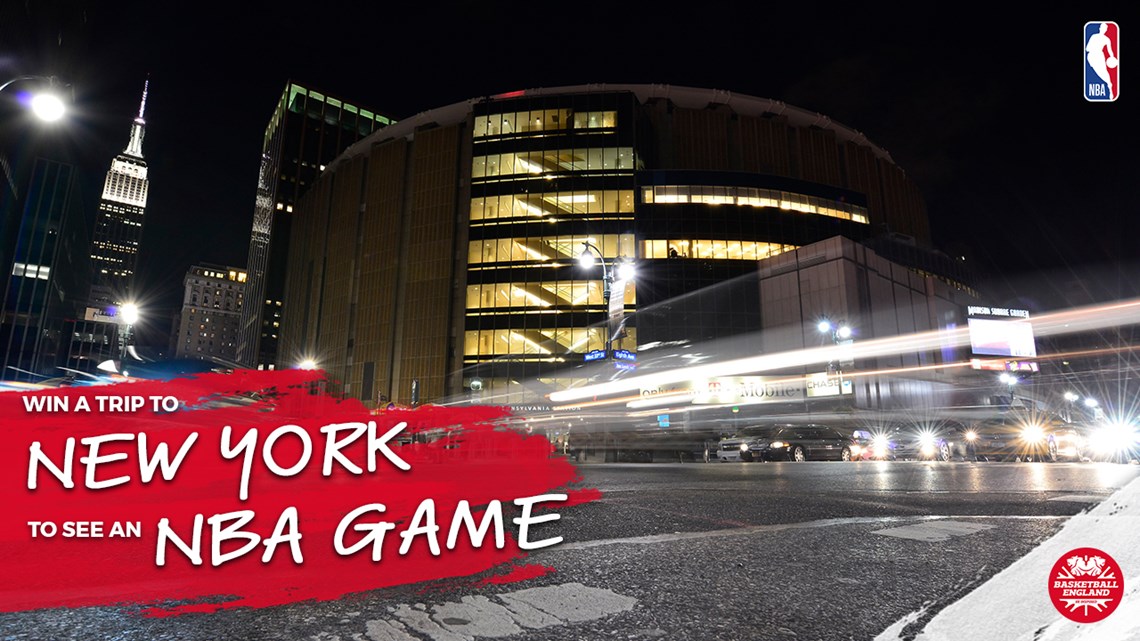 Join Basketball England for free and win a trip to New York City, courtesy of the NBA.
Whether you have a Supporter Account as a fan, follower, enthusiast or advocate, or a Full Account and have paid for a licence to play, coach or officiate in competition, you can enter our prize draw.
Basketball has the power to change lives. Our #GameTime campaign aims to raise awareness of the positive impact that basketball can have on people no matter who they are or where they are from.
.
.
Main image credit - Loughborough basketball