After three competitions filled last weekend, the focus is back onto D1W for the next few days.
With no WNBL teams left in the WBBL Trophy and the WNBL National Cup finalists now decided, that means five D1W games take centre stage this weekend, with plenty at stake for every team involved.
We take a look at all the action below, with links to live stats and live streams at the bottom of the page.
Sixth hosts seventh in Suffolk tomorrow as Brent Bulls take a trip to Ipswich.
Both teams will be hoping to make a solid push for a top-four spot and a home playoff draw in the opening round of the post season, and with a congested mid-table as things stand that is more than attainable for both sides.
One thing that appears likely tomorrow is plenty of offence from both teams. No outfit scores more points per game in D1W than Ipswich this season (75.0PPG), and part of that is the play of the league's top scorer Liv Forster.
The former Manchester product is playing at a high level this season to average 20.0PPG, with teammate Saruna Gudza (16.0PPG) also making it into the scoring leader list as well.
However the former D1W winners can also ship points at the other end, with their 76.0PPG against ranking second most in the league. That's something Brent can no doubt exploit, and it's sure to make for a great contest from a neutral's perspectives.
That said, the Bulls have topped 70 points in just one of their last six league games, a stretch where they've won only twice, so that's something the Londoners may look to address going forward.
.
Elsewhere this weekend
That leaves two other games tomorrow, starting with an important clash at the foot of the table between tenth place London Lions II (3-6) and eleventh place Bristol Academy Flyers (1-9).
It was a 63-55 ball game to the Lions when these teams last met in mid-October, and both sides will be desperate for what would be a huge two points in the race to avoid D1W's trap door.
Saturday's other tie sees leaders Team Solent Kestrels (10-1) looking to extend their lead at the top against Anglia Ruskin University (7-4).
With CoLA in second and Thames Valley in third both without a game this weekend, the Kestrels can move out to a four-point lead at the summit, but ARU won't be an easy nut to crack.
Sunday contains a pair of games, with fifth place Reading Rockets (6-3) hosting Worcester Wolves (3-10) to tip things off. The Wolves grabbed a valuable win against fellow strugglers Cardiff last weekend to ease their relegation woes, but a trip to Reading is a much stiffer test.
The weekend wraps with Loughborough Riders (5-6) welcoming Cardiff Met Archers II (1-10).
The Archers suffered a sizable 82-35 loss to Worcester last time out and will need an improved showing to get anything from Sunday's contest against the eighth placed Riders.
This weekend's fixtures:
Saturday 14 January
2pm - London Lions II vs Bristol Academy Flyers - LIVE STATS
3:30pm - Ipswich vs Brent Bulls - LIVE STATS
3:30pm - Team Solent Kestrels vs Anglia Ruskin University - LIVE STATS/LIVE STREAM
Sunday 15 January
1:30pm - Reading Rockets vs Worcester Wolves - LIVE STATS
3pm - Loughborough Riders vs Cardiff Met Archers II - LIVE STATS/LIVE STREAM
.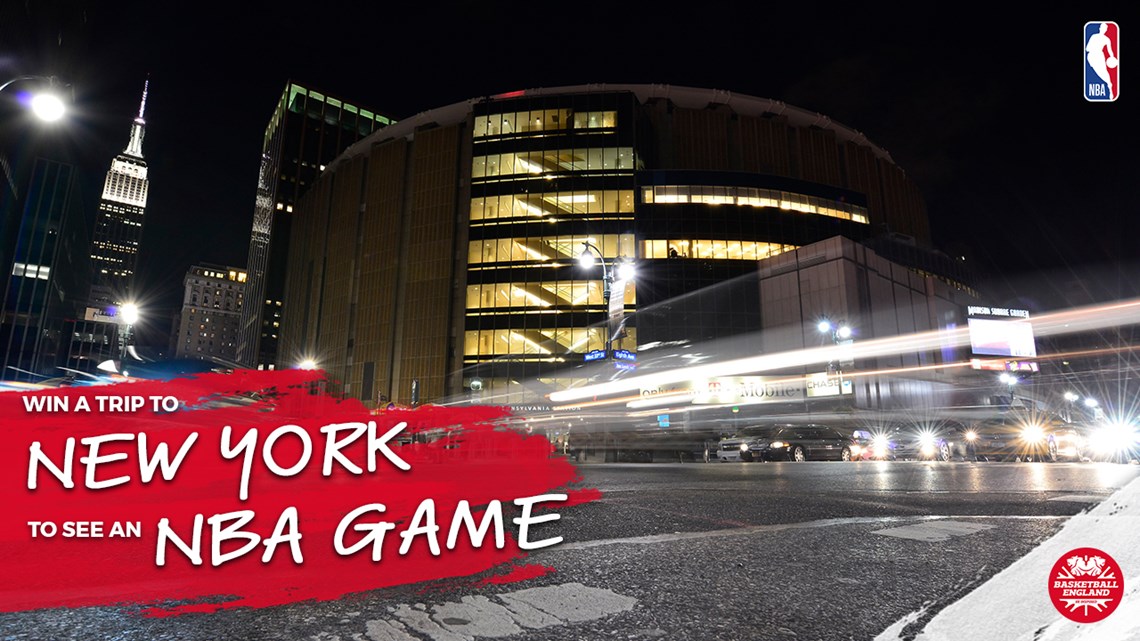 Join Basketball England for free and win a trip to New York City, courtesy of the NBA.
Whether you have a Supporter Account as a fan, follower, enthusiast or advocate, or a Full Account and have paid for a licence to play, coach or officiate in competition, you can enter our prize draw.
Basketball has the power to change lives. Our #GameTime campaign aims to raise awareness of the positive impact that basketball can have on people no matter who they are or where they are from.
.
.