There was plenty to enjoy in D1M and the BBL Trophy this weekend, with some key results across the country.
Derby Trailblazers are the NBL's sole representative in the next round of the Trophy following their win on Friday night, but a league defeat against Reading on Sunday leaves Hemel with a two-game cushion at the top of the D1M standings.
There's a recap of all the weekend's action below and each result is also clickable to view the live stats. 
Reading dealt Derby's title aspirations a major blow yesterday as they beat the Trailblazers 79-78.
Troy Cracknell delivered the latest impressive chapter in his debut NBL campaign to put up a 16-point, 12-rebound double-double that included Reading's winning free throw with two seconds remaining, and fellow American Jermiah Jenkins enjoyed a team-high 20 points.
Former MVP Malcolm Smith (33pts, 9reb) did everything he could to get Derby over the line, and with just over six minutes remaining the visitors would lead by eight, but it wouldn't be a advantage they'd hold onto as the Rockets came flying back.
Smith's free throw with just over 90 seconds on the clock would put DTB up by two before a huge dunk from Fin Porter levelled the scores, leaving Cracknell to then ice the game from the line.
The win lifts Reading into sixth spot and continues their recent fine form, while Derby fall to two losses on the year, the same as fellow hopefuls Worthing, as both sides chase still unbeaten Hemel Storm.
Elsewhere this weekend
The weekend began with a 88-76 victory for Essex Rebels (6-7) against basement side Westminster Warriors (2-10), thanks to an incredible 40 point outing from Owen Chose. 
Team Solent Kestrels (5-7) showed that their recent uptick in form as no joke as they beat Team Newcastle University (5-6) 79-62.
A 24-11 opening frame and a 24/12 double-double from Ricky Madison helped push the hosts to their fifth win of the season on the South Coast, with Josh Moore (13pts, 10reb) leading the way for Newcastle.
Nottingham Hoods (7-6) claimed local bragging rights with an 84-73 W against neighbours Loughborough Riders (7-6), with Joshua Guddemi's 20 points and 11 rebounds playing a big part in the outcome.
Hemel Storm (11-0) lit up the score board and splashed an incredible 29 threes in their 131-93 win against Bradford Dragons (5-7).
The leaders went 29-43 (67%) from beyond the arc, with Seth Swalve (28pts, 7-8 3pt) and Taylor Johnson (25pts, 6-8 3pt) both getting locked in from range.
Saturday wrapped with a big win for Thames Valley Cavaliers (5-8) as they saw off Manchester Magic (4-10) 77-58.
Juan Manning (12pts) top scored for the visitors, with Aiden Saunders and Shaquille Lewis (11pts, each) both chipping in on offence.
Sunday's only other game saw Newcastle leave the South Coast empty handed after a second defeat on the weekend, this time going down to Worthing Thunder (11-2) 100-80.
David Moya (23pts, 8ast) came back to haunt his former side as team mate Hafeez Abdul (22pts) also played well to cancel out 19 points from Jordan May.
BBL Trophy
With four games over the last week, the NBL has one representative in the quarter-finals of the BBL Trophy following Derby's 91-67 win against Basketball Wales on Friday night. They face face Plymouth City Patriots for a place in the semis.
Seventeen points and seven boards from Jonas Dieterich and 10 points and seven assists from Ryan Bruggeman helped get the hosts a spot in the draw for round two, with Wales being led by 17 points from Alex Koukouravas.
Aaron Best's 24 points helped London Lions to a comfortable 89-53 victory against Worthing Thunder on Thursday night, while yesterday afternoon saw a pair of losses for our remaining NBL hopefuls.
Thames Valley Cavaliers lost out 98-66 against Sheffield Sharks thanks to 17 points from Jordan Ratinho, cancelling out a 20-point, 10-rebound double-double from TVC's Victor Olarerin.
Nottingham Hoods also came up short, losing 129-80 to a Jamell Anderson-inspired Cheshire Phoenix.
Anderson closed on a game-high 30 points, with Maceo Jack (29pts, 5reb, 5ast) and Lloyd Daniels (27pts, 10ast) not far behind.
Nottingham were led by 22 points from former BBL man Johde Campbell.
This weekend's fixtures:
Friday 13 January
BBL TROPHY
7:30pm - Derby Trailblazers 91-67 Basketball Wales - LIVE STATS / LIVE STREAM
Saturday 14 January
5:30pm - Westminster Warriors 76-88 Essex Rebels - LIVE STATS
6pm - Loughborough Riders 73-84 Nottingham Hoods - LIVE STATS/LIVE STREAM
6pm - Team Solent Kestrels 79-62 Team Newcastle University - LIVE STATS/LIVE STREAM
6:15pm - Bradford Dragons 93-131 Hemel Storm - LIVE STATS
7pm - Manchester Magic 58-77 Thames Valley Cavaliers - LIVE STATS/LIVE STREAM
Sunday 15 January
4pm - Reading Rockets 79-78 Derby Trailblazers - LIVE STATS/LIVE STREAM
5pm - Worthing Thunder 100-80 Team Newcastle University - LIVE STATS/LIVE STREAM
BBL TROPHY
4pm - B.Braun Sheffield Sharks 98-66 Thames Valley Cavaliers - LIVE STATS/LIVE STREAM
5:30pm - Cheshire Phoenix 129-80 Nottingham Hoods - LIVE STATS/LIVE STREAM
.
.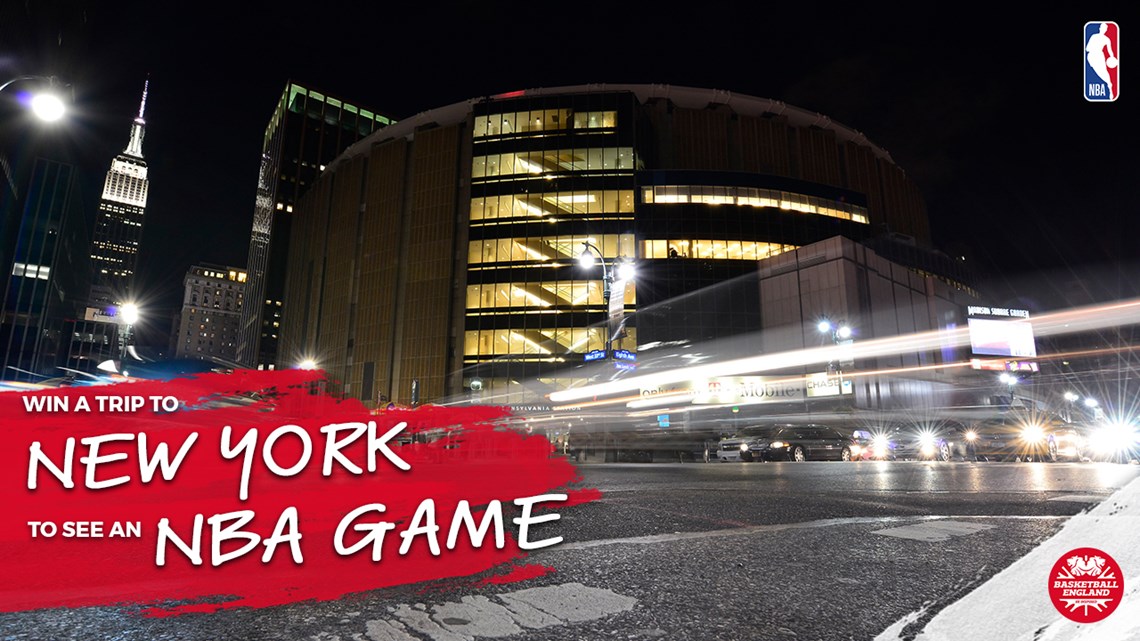 Join Basketball England for free and win a trip to New York City, courtesy of the NBA.
Whether you have a Supporter Account as a fan, follower, enthusiast or advocate, or a Full Account and have paid for a licence to play, coach or officiate in competition, you can enter our prize draw.
Basketball has the power to change lives. Our #GameTime campaign aims to raise awareness of the positive impact that basketball can have on people no matter who they are or where they are from.
.
.
Main image credit - Luke Simcock