D1W heads into the National Cup weekend off the back of five league games over the last few days.
With victories for Bristol, Anglia Ruskin, Ipswich, Reading and Loughborough, it's all to play for at both ends of the table.
We take a look at all the action below, with links to live stats and live streams at the bottom of the page.
Ipswich flexed their offensive might to easily see off Brent, winning 100-58 on Saturday.
The Suffolk side moved into the top six with their seventh win of the campaign thanks to a 30-16 opening quarter and a game-high 26 points Ava Battese.
After Ipswich's fast start, the former D1W winners were in no mood to hang round and a similarly lopsided second frame meant the host went into the main change up 57-29.
With Battese helping to pad the lead and further impressive performances from Olivia Forster (22pts) and Christabel Osarobo (15pts, 6reb), Ipswich were home and dry before the final quarter even began.
Jess Davies (12pts, 6reb), Rochelle Davids and Eleanor Bishop (11pts each) were the only Brent players to make it to double digits as the Bulls finished the weekend in the eighth and final playoff spot. 
Elsewhere this weekend
Saturday's two other games provided plenty to talk about at both ends of the table, starting with Bristol Academy Flyers' (2-9) 66-63 road win against fellow strugglers London Lions II (3-7).
A back-and-forth games over the final minutes, Bristol held on for a valuable road W thanks to 21 points from Leila Jepson, and efficient 20 points from Hannah Wallace and a monster 20 boards from Veronica Iweanya.
The Bristol trio had to work had to cancel out yet another huge double-double output from London's Fatmata Janneh, who closed with 30 points and 18 rebounds.
Leaders Team Solent Kestrels (10-2) suffered just their second loss of the season as they went down at home 61-52 against Anglia Ruskin University (8-4).
The result opens up the title race for the likes of CoLA, Thames Valley and Reading, and came in part due to 13 points and nine rebounds from Ruskin's Nadege Talva, whilst Megan Dorney's 16-point, 10-rebound double-double couldn't get Solent over the line.
Sunday contained a pair of games, starting with Reading Rockets (7-3) beating Worcester Wolves (3-11) 67-57.
Worcester burst out of the gates to lead 23-14 before the hosts slowly reeled the Wolves in thanks to an 18 point, 10 rebound double-double from Lindsey Cleary, who shot an efficient 7-10 from the floor.
The weekend closed with Loughborough Riders' (6-6) sixth win of the year as they beat Cardiff Met Archers II (1-11) 73-44.
This weekend's fixtures:
Saturday 14 January
2pm - London Lions II 63-66 Bristol Academy Flyers - LIVE STATS
3:30pm - Ipswich 100-58 Brent Bulls - LIVE STATS
3:30pm - Team Solent Kestrels 52-61 Anglia Ruskin University - LIVE STATS/LIVE STREAM
Sunday 15 January
1:30pm - Reading Rockets 67-57 Worcester Wolves - LIVE STATS/LIVE STREAM
3pm - Loughborough Riders 73-44 Cardiff Met Archers II - LIVE STATS/LIVE STREAM
.
.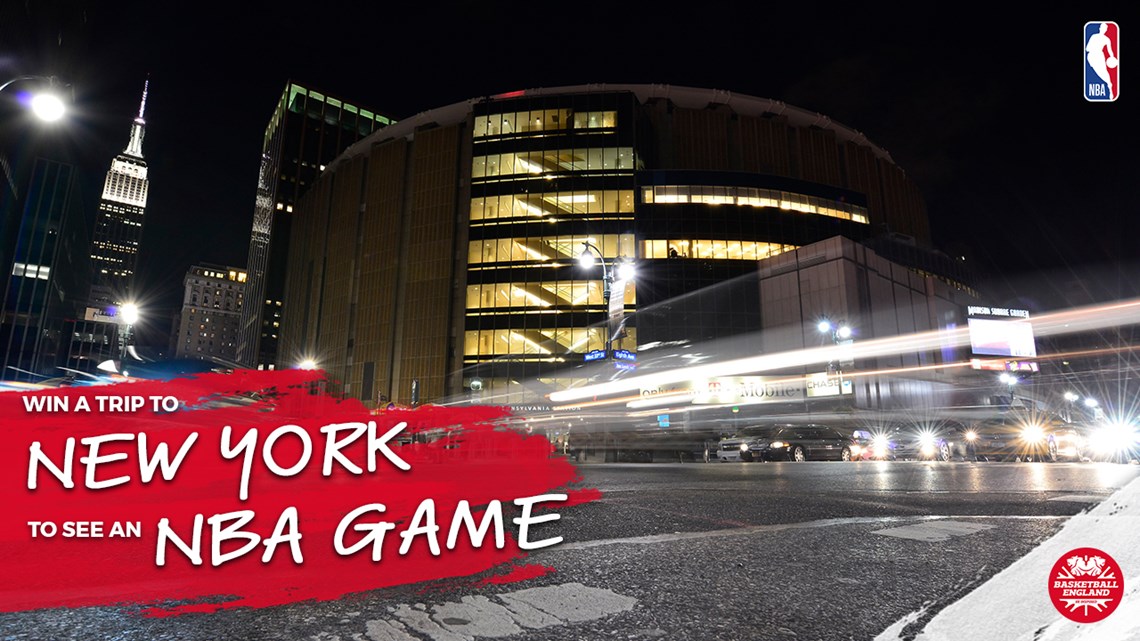 Join Basketball England for free and win a trip to New York City, courtesy of the NBA.
Whether you have a Supporter Account as a fan, follower, enthusiast or advocate, or a Full Account and have paid for a licence to play, coach or officiate in competition, you can enter our prize draw.
Basketball has the power to change lives. Our #GameTime campaign aims to raise awareness of the positive impact that basketball can have on people no matter who they are or where they are from.
.
.
Main image credit - Pavel Kricka