Nine games fill the weekend as D1M keeps on sprinting for the regular-season finish line.
With the calendar into March, time is almost up on the 2022/23 season, and it won't be long before the excitement of knockout basketball is upon us.
Before that though, there's still plenty of important games to come, with teams digging deep for one last push to make sure they finish as high up the table as possible.
We take a look at all the weekend's action below, with links to live stats and live streams at the bottom of the page.
For the third time this season, Derby will take a shot at ending Hemel Storm's spotless 2022/23 campaign.
Sunday's clash comes a week after Hemel beat Derby 110-89 to maintaining their perfect record in D1M, also seeing off Coach Shaw's side in January's NBL National Cup final in Manchester, with a 102-81 final score.
What could turn the tide for the hosts this time? Firstly, Derby are at home, where the Trailblazers sport an impressive 8-1 record. Only Worthing have managed to come away from Clarence Wiggins Sports Centre with a result, though Hemel undoubtedly have the quality to do the same this weekend.
Coach Spinks' side will also be coming off a tricky game with Nottingham Hoods on Saturday and will travel to Derby as part of a double-header weekend, though it is worth mentioning that DTB are also in action tomorrow as they host Team Newcastle University. The league leaders nearly came unstuck on the road last Sunday in the second leg of a double-header with Solent, before eventually scraping through 97-93.
The contest could well come down to Derby's ability to slow down Hemel's runaway duo of Taylor Johnson and Aaryn Rai. In the NBL National Cup final, Johnson sealed MVP honours with a 41-point effort, whilst Rai collected a pivotal 19/10 double-double.
Last Saturday the pair combined for 68 points, along with 23 boards and 12 assists. Overcoming that sort of output from just two players isn't easy, and it isn't something many teams, Derby included, have found a solution for.
Hemel are shooting 77/137 (56.2%) from the floor against Derby this season, with 100 of their 212 points coming in the paint during those two games. If third time is going to be the charm for Sunday's hosts, those are both numbers that the Trailblazers need to reduce, otherwise it could be another productive day for Johnson, Rai and the rest of the Hemel offence.
.
Elsewhere this weekend
Six games fill tomorrow evening's schedule, starting with Essex Rebels (7-12) against Bradford Dragons (10-10), with the Rebels needing to make up ground quickly if they're to avoid missing out on the playoff spots, of which Bradford currently hold the eighth and final place.
D1M's top two teams from a year ago, Team Solent Kestrels (11-9) and Thames Valley Cavaliers (7-12), lock horns in Uxbridge, though it's an 11th hosts fifth clash this time around as both teams look to improve upon their current positions.
Manchester Magic (4-16) have a crunch tie with fellow strugglers London Lions II (4-15), with the North West outfit in desperate need of points to avoid a potential one-season return to D2M.
Derby begin their double-header with a home clash against playoff chasing Team Newcastle University (10-9), whilst Hemel start their double-header weekend with a visit from Nottingham Hoods (10-12).
Second-place Worthing Thunder (17-3) bring the curtain down on a busy Saturday as they welcome bottom side Westminster Warriors (2-18), who Thunder beat narrowly edged 88-84 when the sides last met in early December.
Sunday contains three games, including Derby and Hemel mentioned above, and starts with Reading Rockets (12-8) entertaining Loughborough Riders (10-10).
The Rockets have won three in a row to maintain their charge for a top-four spot, but that streak won't be easy to continue against a Riders side that have also won three on the bounce.
The weekend closes Thames Valley and Essex also in double-header action, providing both teams with an additional opportunity to close the gap to the playoff teams in the top eight.
This weekend's fixtures:
Saturday 4 March
6:30pm - Essex Rebels vs Bradford Dragons - LIVE STATS
6:30pm - Thames Valley Cavaliers vs Team Solent Kestrels - LIVE STATS/LIVE STREAM
7pm - Manchester Magic vs London Lions II - LIVE STATS/LIVE STREAM
7pm - Hemel Storm vs Nottingham Hoods - LIVE STATS
7:15pm - Derby Trailblazers vs Team Newcastle University - LIVE STATS
7:30pm - Worthing Thunder vs Westminster Warriors - LIVE STATS/LIVE STREAM
Sunday 5 March
4pm - Reading Rockets vs Loughborough Riders - LIVE STATS/LIVE STREAM
4pm - Derby Trailblazers vs Hemel Storm - LIVE STATS/LIVESTREAM
6pm - Thames Valley Cavaliers vs Essex Rebels - LIVE STATS/LIVE STREAM
.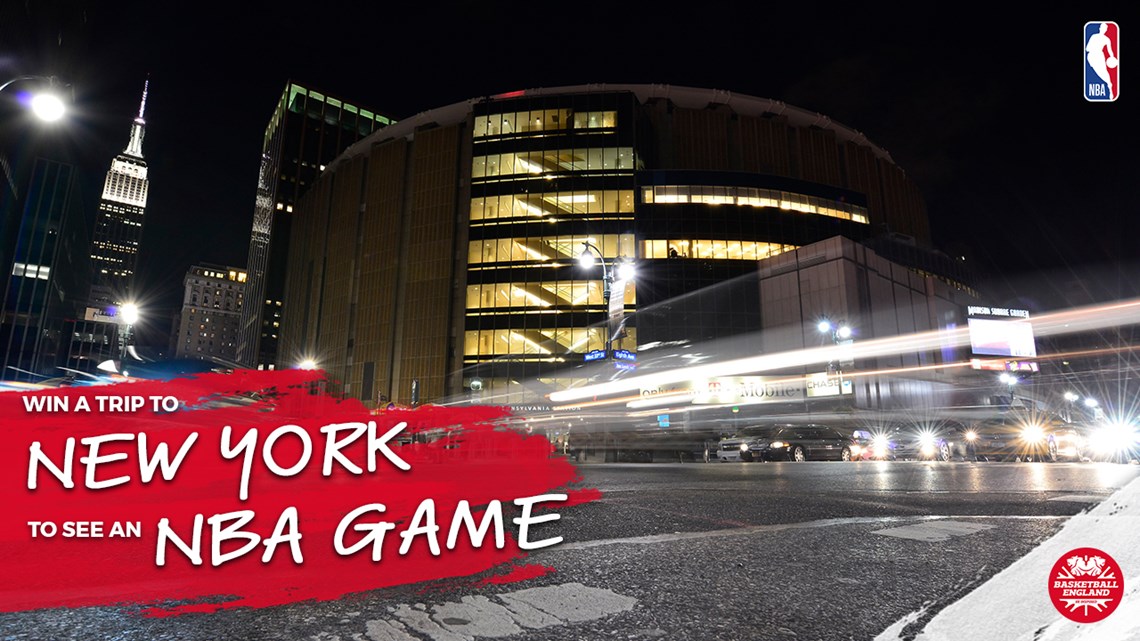 Join Basketball England for free and win a trip to New York City, courtesy of the NBA.
Whether you have a Supporter Account as a fan, follower, enthusiast or advocate, or a Full Account and have paid for a licence to play, coach or officiate in competition, you can enter our prize draw.
Basketball has the power to change lives. Our #GameTime campaign aims to raise awareness of the positive impact that basketball can have on people no matter who they are or where they are from.
.
.