Hemel's season just keeps on rolling, with Storm becoming the first team this year to hit the twenty-win mark.
A huge victory over rivals Derby on Saturday set coach Spinks side up for a two win weekend, whilst Worthing, Reading and Solent also picked up some positive results.
There's a recap of all the weekend's action below and each result is also clickable to view the live stats. 
History repeated itself this weekend as Hemel once again got the better of Derby, beating the Trailblazers 110-89.
In a repeat of January's NBL National Cup final, Hemel once again saw off the Midlands side by 21 points, building on last month's 102-81 victory to seal their twentieth win of the season.
Hemel's Aaryn Rai was in unstoppable form, as the American has been for much of the season, closing with a monster stat line of 34 points, 14 rebounds and seven assists, eclipsing team mate Taylor Johnson's 34 points, nine rebounds and four assists.
It was a 1-2 punch that Derby couldn't overcome, with Malcolm Smith (26pts) and Ryan Bruggeman (20pts, 10ast, 7reb) both putting in solid performances despite the final score.
Hemel now have six games remaining to seal an unbeaten regular season, though one of those ties is a visit from second placed Worthing Thunder.
Elsewhere this weekend
Six other games were packed into a busy Saturday, starting with Team Newcastle University's (10-9) 97-90 win against Thames Valley Cavaliers (7-12).
In an entertaining clash for the neutral, Josh Moore (25pts, 7reb) helped get the North East side over the line as Bode Adeluola finished on 21 points for the Cavs.
Reading Rockets (12-8) made short work of London Lions II (4-15), with the Rockets coming out on top 91-65 thanks to an impressive 19 points on 7/7 shooting from American Troy Cracknell.
Westminster Warriors (2-18) are running out of games to gain points from after a two loss weekend, dipping out 98-77 against Loughborough Riders (10-10) on Saturday before falling 98-75 against Reading on Sunday.
The Riders were paced by a solid 30 point, 10 assist double-double from Justin Hedley, whilst Reading got 17 points, seven boards and four assists from Reis Pinnock.
Essex Rebels (7-12) remain on the outside of the playoff bubble looking in after a 78-66 defeat by Team Solent Kestrels (10-8). Solent's Ricky Madison was another to pass the 30 point mark this weekend, closing on 32 to go with 13 rebounds, cancelling out 29 points from Rebels' guard Jake Eynon.
It wouldn't all be good news for Solent as they'd fall 97-93 to Hemel on Sunday, but the game went down to the wire and no doubt the Kestrels can take heart from pushing the unbeaten leaders right to the buzzer.
Johnson (36pts) and Rai (32pts, 12reb, 7ast) were both in fine form once again, erasing 20 points from Greg Durand.
Bradford Dragons (10-10) had no problem seeing off Manchester Magic (4-16) 107-81 thanks to 28 points from Micah Savery Richards, and the day closed with another 107-81 final score, this time with Worthing Thunder (17-3) topping Nottingham Hoods (10-12).
Hafeez Abdul was the star in that one, dropping a game-high 30 points as Nottingham's Seth Hall scored 29 in reply.
This weekend's fixtures:
Saturday 25 February
3pm - Team Newcastle University 97-90 Thames Valley Cavaliers - LIVE STATS/LIVE STREAM
4pm - London Lions II 65-91 Reading Rockets - LIVE STATS
6pm - Loughborough Riders 98-77 Westminster Warriors - LIVE STATS/LIVE STREAM
6pm - Team Solent Kestrels 78-66 Essex Rebels - LIVE STATS/LIVE STREAM
6:15pm - Bradford Dragons 107-81 Manchester Magic - LIVE STATS/LIVE STREAM
7pm - Hemel Storm 110-89 Derby Trailblazers - LIVE STATS
7:30pm - Worthing Thunder 107-81 Nottingham Hoods - LIVE STATS/LIVE STREAM
Sunday 26 February
4pm - Team Solent Kestrels 93-97 Hemel Storm - LIVE STATS
5pm - Westminster Warriors 75-98 Reading Rockets - LIVE STATS/LIVE STREAM
.
.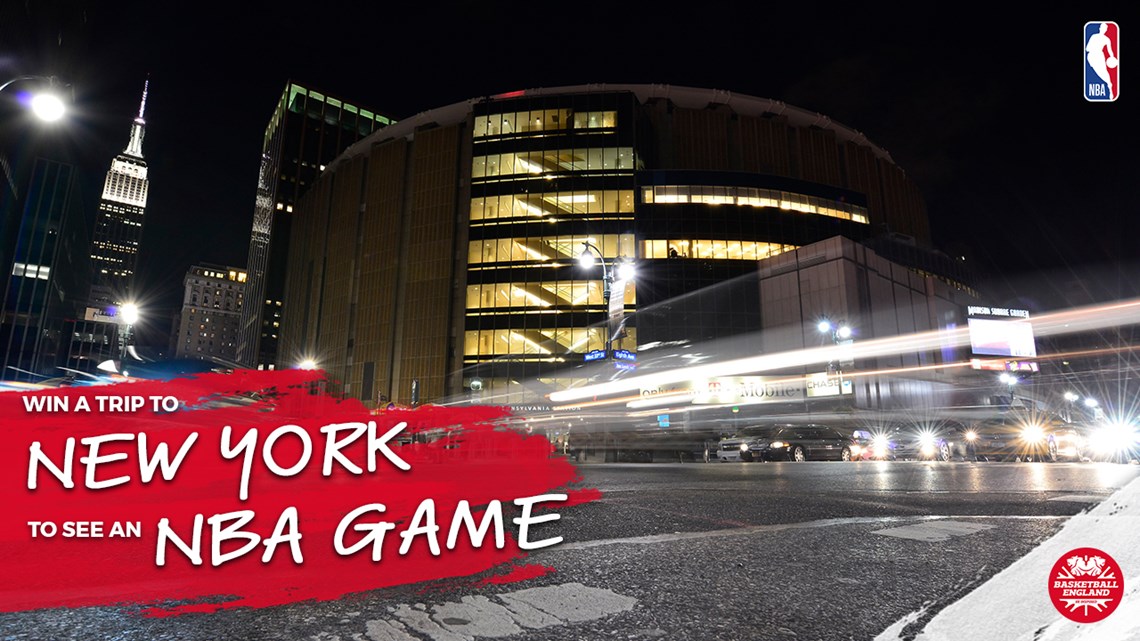 Join Basketball England for free and win a trip to New York City, courtesy of the NBA.
Whether you have a Supporter Account as a fan, follower, enthusiast or advocate, or a Full Account and have paid for a licence to play, coach or officiate in competition, you can enter our prize draw.
Basketball has the power to change lives. Our #GameTime campaign aims to raise awareness of the positive impact that basketball can have on people no matter who they are or where they are from.
.
.