It was business as usual at the top of D1W this weekend, but the battle for playoff places is really beginning to heat up.
Victories for leaders Solent plus Thames Valley, CoLA and Reading meant the top four retained a familiar feel, but wins elsewhere for the likes of London Lions II and Loughborough kept things interesting further down the standings.
We take a look at all the action below, with links to live stats and live streams at the bottom of the page.
Title-chasing Thames Valley had too much for relegation threatened Worcester yesterday, with the Cavs coming out on top 82-56.
Guards Katherine Goldsby (12pts, 4reb, 3stl) and Robyn Ainge (12pts, 3reb, 3ast) put in the hard yards for TVC to ease to their twelfth win of the season, with Chinwe Iwunze providing a team-high 16 points off the bench to go with nine rebounds.
Charlotte Finn (20pts) and Caitlin Collier (14pts) provided the bulk of Worcester's resistance but neither wouldn't be able to stop the hosts falling to a 24-12 first quarter deficit and a 44-24 disadvantage by the half.
The Cavs would further turn the screw after the break as their lead passed 30 during the third, all but sealing the result with over a quarter still to play.
The National Cup winners now look ahead to a double-header weekend against Loughborough and London Lions II, and a pair of wins could see the gap to leaders Solent reduced to just four points.
Elsewhere this weekend
Ipswich's (8-9) couldn't repeat their heroics of a week ago when they knocked off Thames Valley, falling 87-78 against London Lions II (6-10).
27 points from Ruchae Walton and a 22 point, 12 rebound double-double from Fatmata Janneh helped the Lions ease their relegation fears, moving coach Milligan's side to within two wins of the playoff spots in the process.
Anglia Ruskin University's (10-6) top four aspirations took a hit as they went down 74-62 against Loughborough Riders (9-9).
Alia El Shabrawy turned in another strong performance to drop a game-high 25 points whilst pulling down nine boards and dishing seven assists. Rian Rawlings top scored for ARU, she had 18 points.
Cardiff Met Archers II (1-18) were no match for reigning champs CoLA Southwark Pride (13-5), with the London programme running out to a 76-29 victory.
Cardiff were limited to a single point in the third quarter, growing an already lop sided score, with Esther Kursite (18pts) leading all scorers for CoLA.
There was heartbreak for resurgent Bristol Academy Flyers (4-13) as they fell 86-82 after 2OT against Reading Rockets (11-5).
Both sides had chances to win the game at both the end of regulation and OT1, but in the end Reading would outlast their opponents thanks to a stunning 24 point, 18 rebound, eight assist effort from Lindsey Cleary.
The weekend closed with table-topping Team Solent Kestrels (15-2) tacking another win onto their total, seeing off Brent Bulls (8-6) 65-51.
After an even first half, the leaders pulled away after the break thanks to a 17-11 fourth quarter and a 14 point, 13 rebound, seven assists performance from Krisztina Velkey-Cleeve.
This weekend's fixtures:
Saturday 25 February
2pm - London Lions II 87-78 Ipswich - LIVE STATS
3pm - Loughborough Riders 74-62 Anglia Ruskin University - LIVE STATS/LIVE STREAM
Sunday 26 February
2:15pm - CoLA Southwark Pride 76-29 Cardiff Met Archers II
4pm - Worcester Wolves 56-82 Thames Valley Cavaliers - LIVE STATS
4:15pm - Reading Rockets 86-82 Bristol Academy Flyers (After 2OT) - LIVE STATS
5pm - Brent Bulls 51-65 Team Solent Kestrels - LIVE STATS
.
.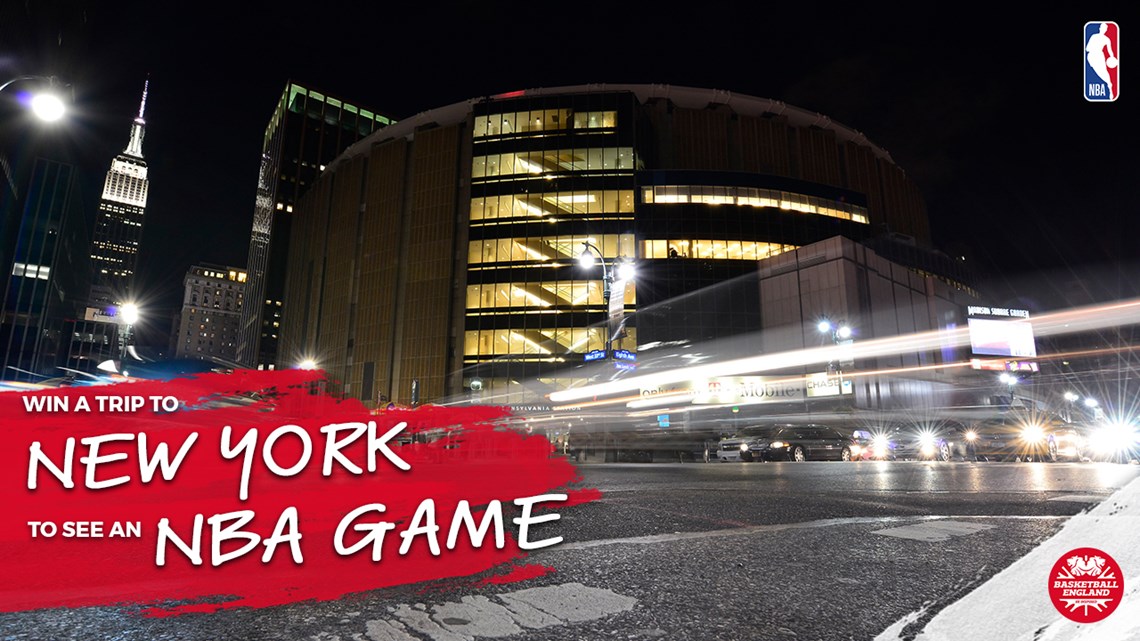 Join Basketball England for free and win a trip to New York City, courtesy of the NBA.
Whether you have a Supporter Account as a fan, follower, enthusiast or advocate, or a Full Account and have paid for a licence to play, coach or officiate in competition, you can enter our prize draw.
Basketball has the power to change lives. Our #GameTime campaign aims to raise awareness of the positive impact that basketball can have on people no matter who they are or where they are from.
.
.