The latest instalment of D1M action didn't disappoint, with some incredible contests across the country.
London Lions II pipped Newcastle by a point, there were OT wins for Bradford and Hemel, and Reading beat top-four neighbours Worthing.
There's a recap of all the weekend's action below and each result is also clickable to view the live stats. 
Bradford and Solent put on a show this weekend as the Dragons used a period of OT to win 97-93.
A pair of clutch Kai Walker free throws for the Kestrels with a second on the clock sent the game to an extra period, but Bradford would have the last laugh as they won the extra period 17-13 to claim both points.
Justin Williams (28pts), Jordan Whelan (20pts) and Ricky Fetske (19pts, 9reb) all shone for the Dragons, with both these teams plus Newcastle, Thames Valley and Essex now sat on 12 points in the race for the playoffs.
Ricky Madison played the full 45 minutes for Solent, collecting a 28 point, 14 rebound double-double, with Greg Durand (13pts, 8reb) also playing well.
Elsewhere this weekend
London Lions II (4-9) claimed their fourth win of the season as they beat Team Newcastle University (6-8) 71-70.
Joel Moore's game-high 25 points wouldn't be enough for Newcastle, with Ignas Juskevicius (12pts) leading the way for London.
Hemel Storm (13-0) kept their unbeaten record intact but needed a period of OT to see off Loughborough Riders (7-8), eventually winning 108-99.
Down two with three seconds to go, Hemel pulled off a smart alley-oop inbound to Aaryn Rai to force the extra frame, claiming it 22-13 as Taylor Johnson top-scored for the visitors.
Storm used that momentum to then beat Westminster Warriors (2-12) on Sunday, with Rai (23pts, 11reb) and Johnson (22pts) combining for a 122-75 final score.
Thames Valley Cavaliers (6-8) were also able to get the better of the Warriors this weekend, making it a two loss weekend for D1M's basement side. 
A 29-12 second quarter gave TVC a lead they'd never relinquish, with Bode Adeluola, Roko Dominovic (both 13pts) and Juan Manning (12pts) all doing their bit to push the Cavs to a 95-76 win.
Essex Rebels (7-7) couldn't keep up with high-flying Derby Trailblazers (11-2), with the Midlanders winning 93-57 thanks to 21 points, seven boards and five dimes from Eric Donaldson.
Nottingham Hoods (8-7) used 31 points from Joshua Guddemi to ease past Manchester Magic (4-11), coming out on top 118-81.
Guddemi's output cancelled out a 21 point, 11 rebound double-double from Andre Gayle that allowed Magic to stay in the contest for as long as they did.
Reading Rockets (8-6) announced their move into the top four mix with a statement 102-78 victory over Worthing Thunder (12-3).
Scoring 32 points in the first and 35 in the fourth, Reading started and ended strongly to seal their eighth win of the year, with Jermiah Jenkins (20pts) continuing his recent good form.
Worthing were led by 19 points on 8/10 shooting from Ronald Blain, who also added eight boards and five assists.
This weekend's fixtures:
Saturday 28 January
4pm - London Lions II 71-70 Team Newcastle University - LIVE STREAM
4pm - Loughborough Riders 99-108 Hemel Storm (After 1OT) - LIVE STREAM
5:30pm - Westminster Warriors 76-95 Thames Valley Cavaliers - LIVE STATS
6:15pm - Bradford Dragons 97-93 Team Solent Kestrels (After 1OT) - LIVE STATS
6:30pm - Essex Rebels 57-93 Derby Trailblazers - LIVE STATS
7pm - Manchester Magic 81-118 Nottingham Hoods - LIVE STATS/LIVE STREAM
Sunday 29 January
4pm - Reading Rockets 102-78 Worthing Thunder - LIVE STATS/LIVE STREAM
4pm - Hemel Storm 122-75 Westminster Warriors - LIVE STATS
.
.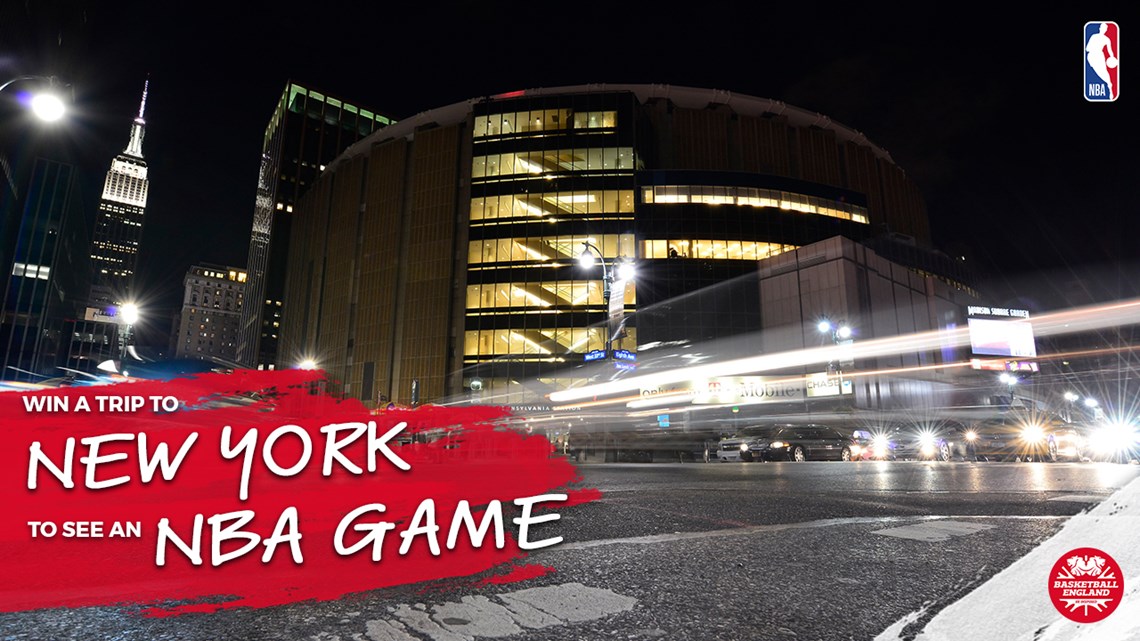 Join Basketball England for free and win a trip to New York City, courtesy of the NBA.
Whether you have a Supporter Account as a fan, follower, enthusiast or advocate, or a Full Account and have paid for a licence to play, coach or officiate in competition, you can enter our prize draw.
Basketball has the power to change lives. Our #GameTime campaign aims to raise awareness of the positive impact that basketball can have on people no matter who they are or where they are from.
.
.
Main image credit - Luke Simcock