For the first time in a while D1W was the sole focus this past weekend and the games on show certainly didn't disappoint.
Seven games filled the past two days, with some key wins across the standings for the likes of Thames Valley, Solent and CoLA.
We take a look at all the action below, with links to live stats and live streams at the bottom of the page.
Reading kept themselves in the mix for the D1W title  with a 60-52 win against Loughborough.
The Riders stumbled out of the gate to lose the opening quarter 15-5 before a back-and-forth encounter would see the difference between the teams grow and shrink repeatedly.
Loughborough wouldn't taste the lead until early in the fourth quarter, battling back to reduce a deficit of around 10 points more than once, before the hosts pulled away for good down the stretch.
The Rockets put the game to the bed off the back of a 20-point, 13-rebound double-double from American Lindsey Cleary, with Saioa San Francisco chipping in 16 points.
Loughborough received 11 points, 13 rebounds, six assists and four steals from Alia El Shabrawy, whilst Rose Bryan top scored with 13 points.
Reading can move firmly into the top four should they win their games in hand, whilst defeat sees Loughborough sat in the eighth and final playoff spot.
Elsewhere this weekend
CoLA Southwark Pride (10-3) tipped off the weekend with a comfortable 90-56 victory against London Lions II (4-8).
The reigning champs claimed all four quarters to win at a canter, thanks in part to 25 points and 12 boards from Esther Kursite. Ruchae Walton had 30 points for the Lions in defeat.
Thames Valley Cavaliers (9-2) backed up their National Cup victory with a double win weekend, first beating Cardiff Met Archers II (1-12) 98-48 on Saturday before seeing off Bristol Academy Flyers (2-11) 71-56.
TVC held Cardiff to just 12 first-half points to seal a sizable win to start the weekend, before utilising a Helene Trailin (15pts, 10reb) double-double against Bristol to close things out.
It wasn't a good weekend for Bristol, who lost 66-44 to Team Solent Kestrels (11-2) as the only other side in double-header action. The Kestrels kept their spot at the top of the standings thanks to a potential Player of the Week performance from Faye Endean (19pts, 11 steals, 6reb, 6ast)
Anglia Ruskin University (9-4) made it four wins out of four, stifling Ipswich's (7-6) offence on the way to a 65-52 win.
In a low-scoring battle, both teams struggled from the floor (ARU 32%, Ipswich 26%), allowing double-doubles from Nadege Talva (16pts, 10reb) and Courtney Gray (15pts, 11reb) to get the hosts over the line.
The weekend's only other tie saw Brent Bulls (6-5) pull off a mighty comeback to beat Worcester Wolves (3-12) 56-53.
Down 44-35 going into the final frame, a 21-9 fourth quarter saw the hosts come roaring back for the win, led by a game-high 16 points from Josephine Maignomo.
This weekend's fixtures:
Saturday 28 January
12:30pm - CoLA Southwark Pride 90-56 London Lions II - LIVE STATS
1pm - Thames Valley Cavaliers 98-48 Cardiff Met Archers II - LIVE STATS
3pm - Bristol Academy Flyers 44-66 Team Solent Kestrels - LIVE STATS
4pm - Anglia Ruskin University 65-52 Ipswich - LIVE STATS
7pm - Reading Rockets 60-52 Loughborough Riders - LIVE STATS
Sunday 29 January
3pm - Bristol Academy Flyers 56-71 Thames Valley Cavaliers - LIVE STATS
5pm - Brent Bulls 56-53 Worcester Wolves
.
.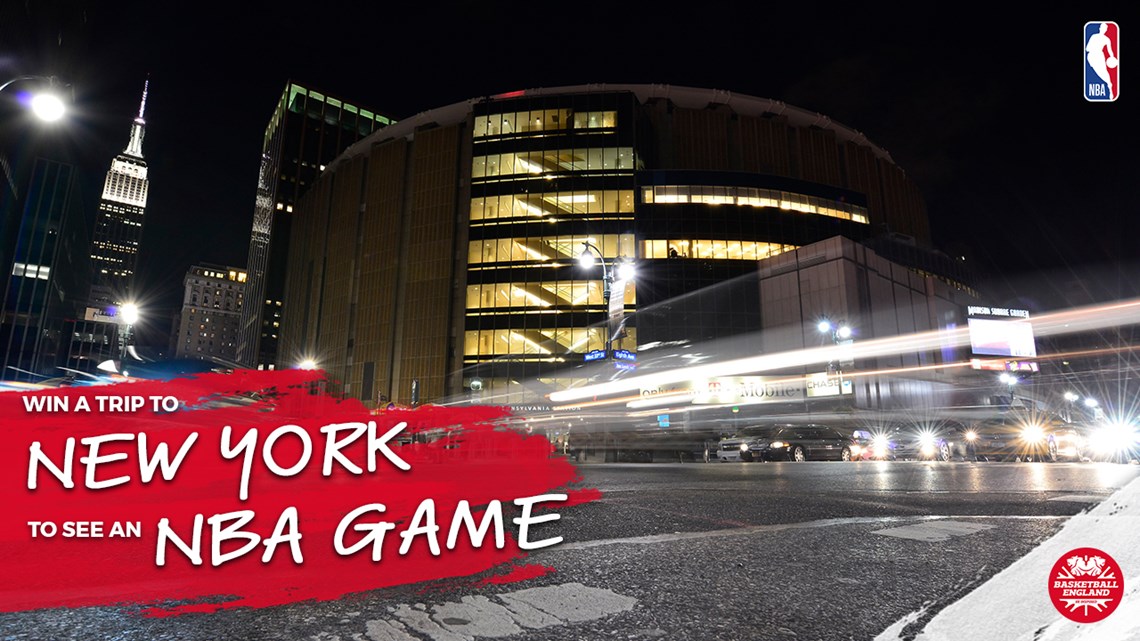 Join Basketball England for free and win a trip to New York City, courtesy of the NBA.
Whether you have a Supporter Account as a fan, follower, enthusiast or advocate, or a Full Account and have paid for a licence to play, coach or officiate in competition, you can enter our prize draw.
Basketball has the power to change lives. Our #GameTime campaign aims to raise awareness of the positive impact that basketball can have on people no matter who they are or where they are from.
.
.
Main image credit - Luke Simcock