The WNBL and NBL finals lit up Manchester's National Basketball Performance Centre, providing two worthy winners for 2022/23.
Thames Valley Cavaliers claimed the WNBL crown with a 66-57 win over Reading Rockets, and Hemel Storm swept past Derby Trailblazers 102-81 to cap a brilliant day of basketball.
There's a recap of both games below, including reactions and a gallery of images at the bottom of the page.
WNBL National Cup Final
Thames Valley Cavaliers claimed the WNBL National Cup after a 66-57 victory against Reading Rockets.
TVC rode a two-pronged attack from eventual MVP Helene Trailin (14pts, 11reb, 4stl) and Kat Goldsby (16pts, 8reb, 5ast), who combined to down the Berkshire side.
Cavs' guard Robyn Ainge started slow, with just three points at the half, but came on strong after the interval to add 14 points to her total. That increased output included four triples to help break open an even game, with the 19-12 third quarter putting some daylight between the teams that would only grow until the final buzzer.
The Rockets struggled for production from usual standout Lindsey Cleary, with the American getting into early trouble before fouling out for good in the fourth, scoring six points in just under 20 minutes, whilst Kristina Karpova shot 1-8 from the floor.
That left forward Maike Meier (16pts, 4reb) and Saioa San Francisco (13pts, 4ast) to pick up the slack, though it wouldn't be enough as Thames Valley claimed their first ever National Cup win.
Thames Valley's head coach Robert Banks said: "There's nobody that deserves this championship more than this group of ladies. They're dedicated and they've worked their tails off to get here and I couldn't be more proud of them.
"The first two quarters were one of the lowest [scoring] we've had. We were trying too hard and at half time we had a long talk and we spoke about relaxing, taking our time and playing our game. Give the ladies credit, they came out, they calmed themselves down and they played the game the way they know how to play.
"We're trying to put basketball on the map [in Uxbridge and the Thames Valley area]. It's hard work but [this title] is one more piece of the building block to take us where we want to go. I'm sure everyone back in the Thames Valley area are going to be quite proud of us."
TVC captain Kat Goldsby added: "First to second quarter we had a dry spell scoring and we just weren't running our offence smoothly, so as captain you've just got to bring everybody in and make sure that we are all composed and realise that we can play basketball and this is what we came here to do.
"Once that happened, we realised 'let's calm down, execute our offence, push the ball in the transition' and we started scoring.
"It gives us a lot of motivation and solidifies that we are able to compete in [WNBL1], that our team is in a great position to take it all the way."
.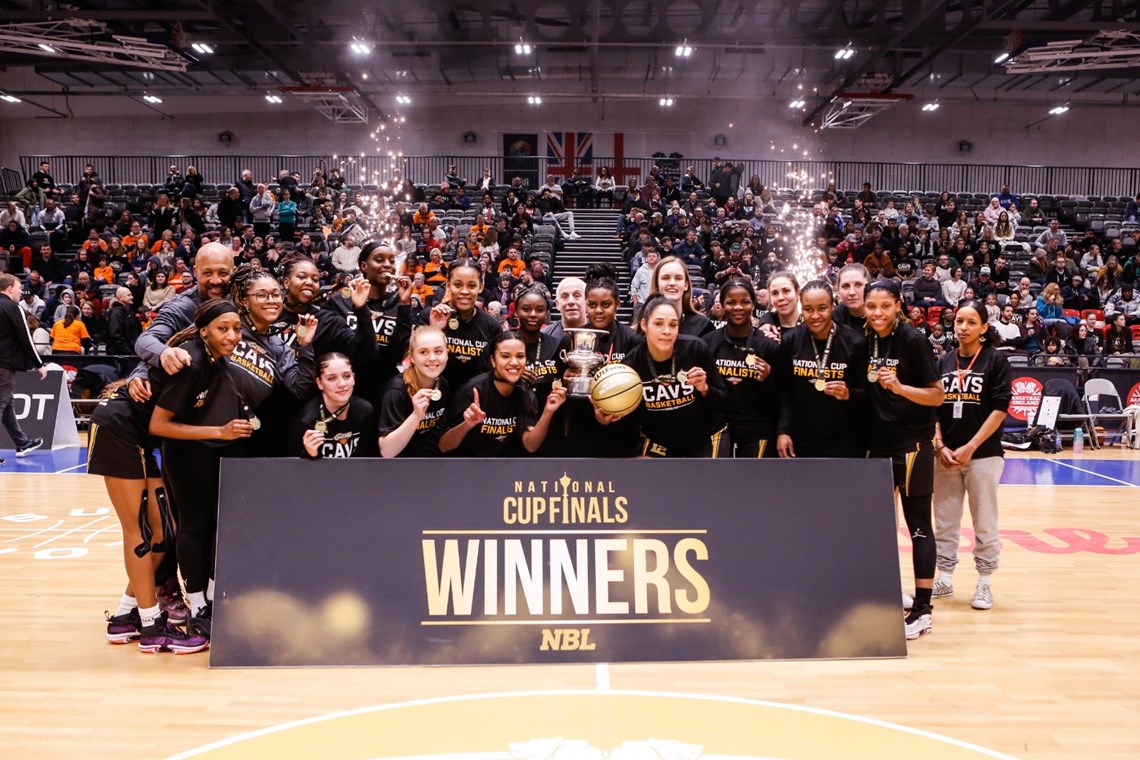 NBL National Cup Final
Hemel Storm cruised to their first National Cup triumph since 2017/18 as they beat Derby Trailblazers 102-81.
The current D1M leaders shot an impressive 53.6% from the floor to pass the century mark in the contest, with what felt like an inevitable MVP performance from Taylor Johnson.
The American star scored 10 of Hemel's opening 17 points, building from there to play his part in crafting a 41-18 second quarter that blew the game open.
Johnson finished with a game-high 41 points to go with five rebounds and four assists, with Aaryn Rai (19pts, 10reb, 7ast) in support as he neared a triple-double.
Sam Newman scored 17 points that included 4/6 from range, with all his baskets coming in the first half to help Hemel build an advantage they'd never relinquish.
Derby hung with the eventual champs in the opening quarter before losing their way, though Malcolm Smith (27pts, 10reb, 2ast) can be pleased with his output despite the final score.
Hemel Storm's assistant coach Michael Darlow said: "I won it as a player and to win it now as a coach is fantastic. What's more important is to win it for all of [the Hemel Storm fans] behind us. They travel with us everywhere, home and away and it's so good that we can finally say thank you to them.
"We've been up on the rise for years and to finally be rewarded for that is fantastic."
MVP Taylor Johnson added: "The first [piece of silverware in the season] and hopefully, we're just getting started if we can keep it going that's the plan.
"[In the game], I was just playing each play. I'm not really sure how I felt, we were just going and trying to focus on the play that we were playing. It felt good."
.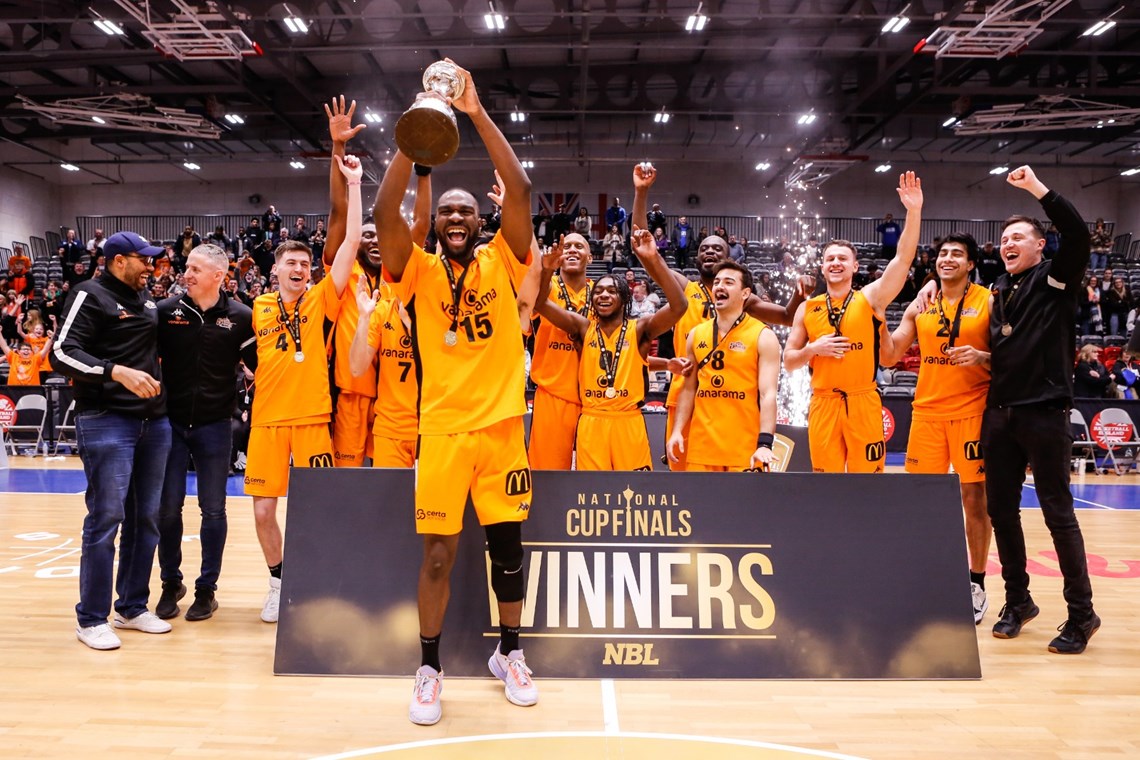 .
For a selection of images from the day's games, check out the gallery below